Afternoon!
Digging through the freezer yesterday and came across a jackpot - Crappie and shrimp. Made me hungry, so that's what we had for a late lunch today. I don't think I've ever shown off my Wok, so figured this would be a good time to do that as well. I know a lot of you have them (Woks), but maybe you'll get some ideas on some of the add-on's that I've built that help get the job done a little easier.
Here's what we're up against.
I like to use a beer batter, starting with a stong, hoppy beer. Using a local micro-brew which is damn tasty to drink as well.
I soak the fish and shrimp in beer for maybe five minutes, then grab a handfull, let it drain, and into a Bisquick dry batter. I use straight Bisquick, and just season it up to my liking. Here's what I used today: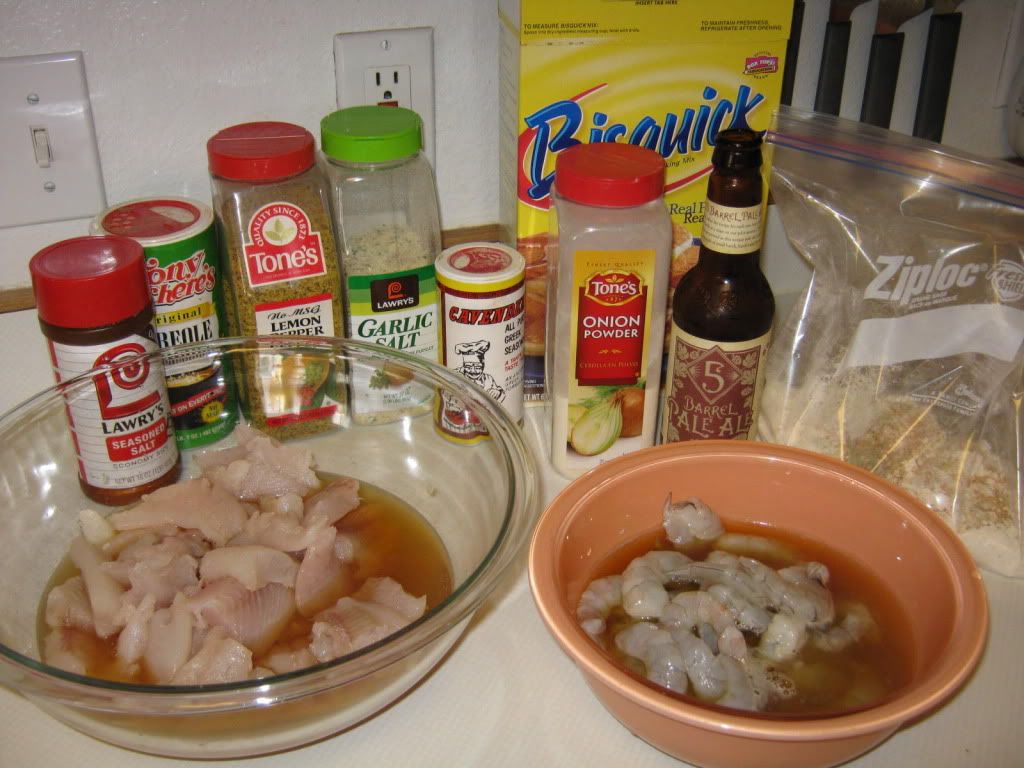 Here's my Wok -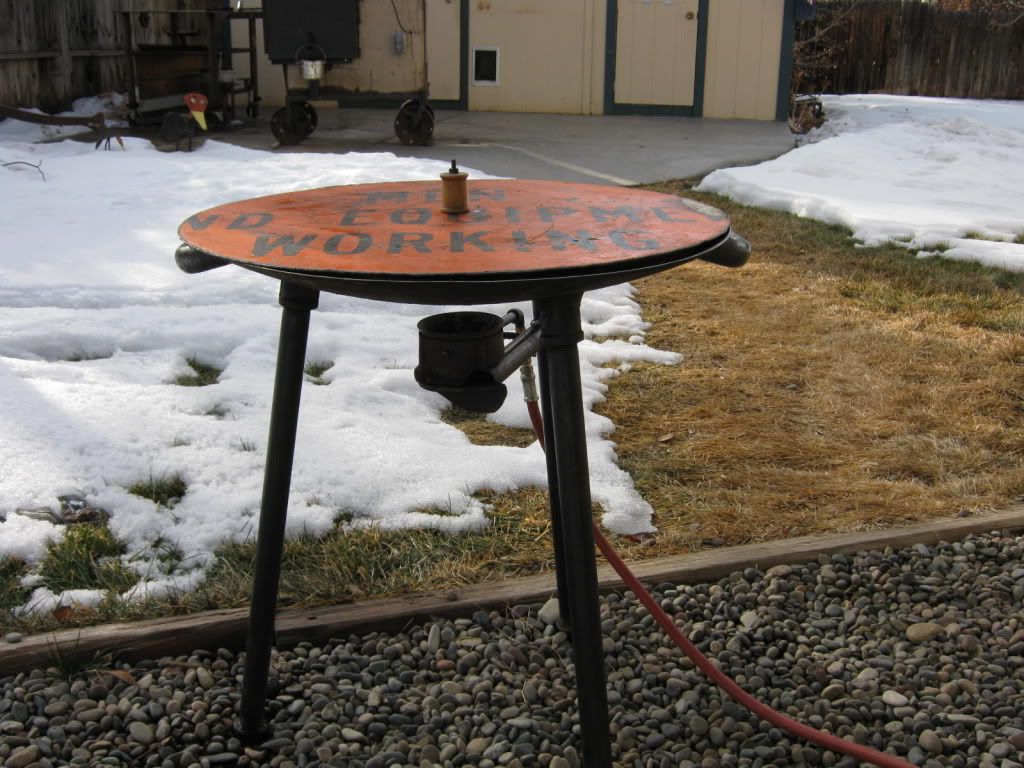 Great thing about Wok's, they are shallow and don't use a lot of oil. I'm guessing I've got less than a quart in it today.
Here it is with the first batch and the Add-on's, my shelf/coffee/crab boil rack (left), and my fish fry basket (right).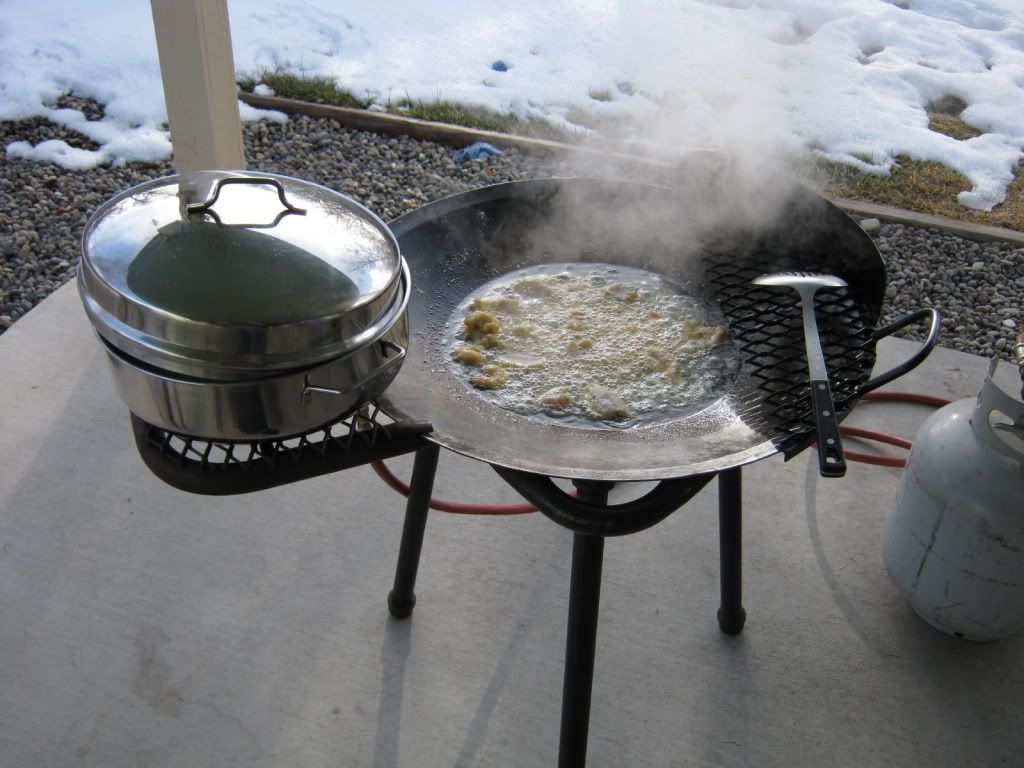 First batch of of crappie and shrimp.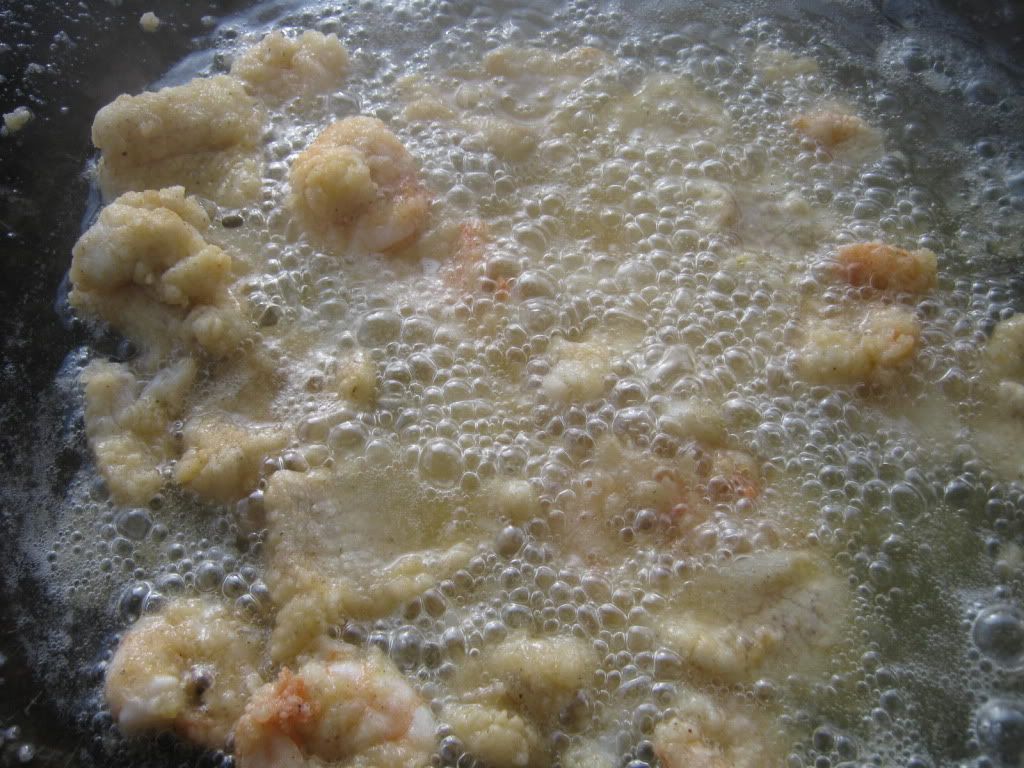 I love the rack, just heated and bent a 1/2" piece of angle to fit the lip, used separated iron for the rack, and have added a back stop.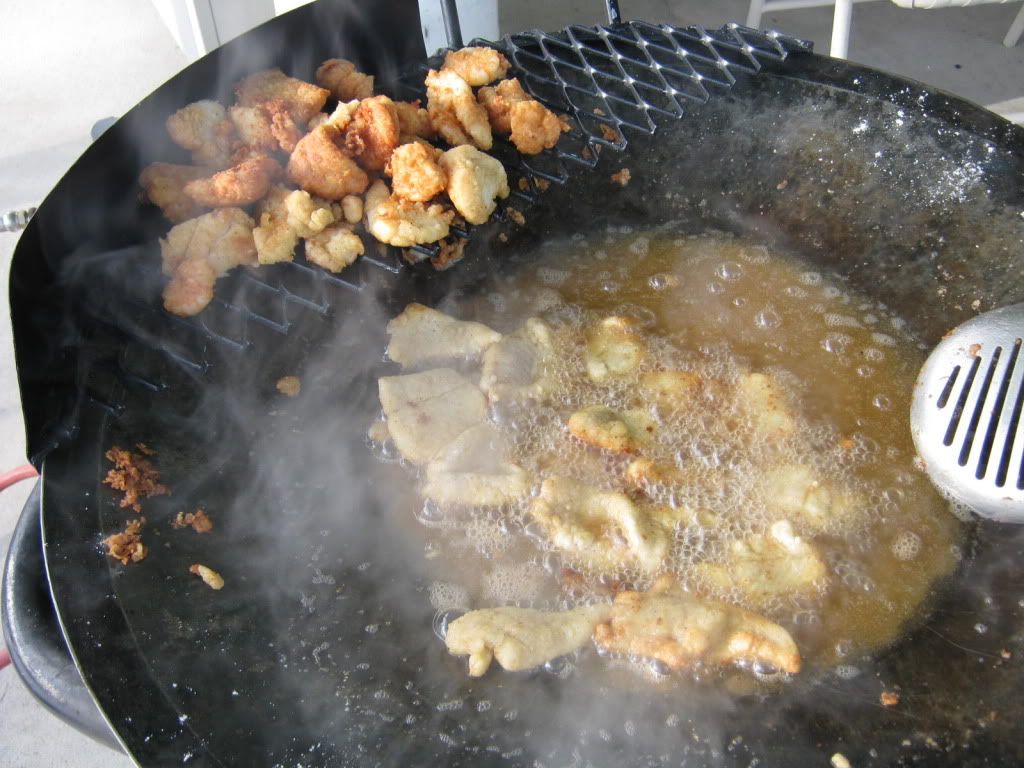 Dumping a load
Batch of shrimp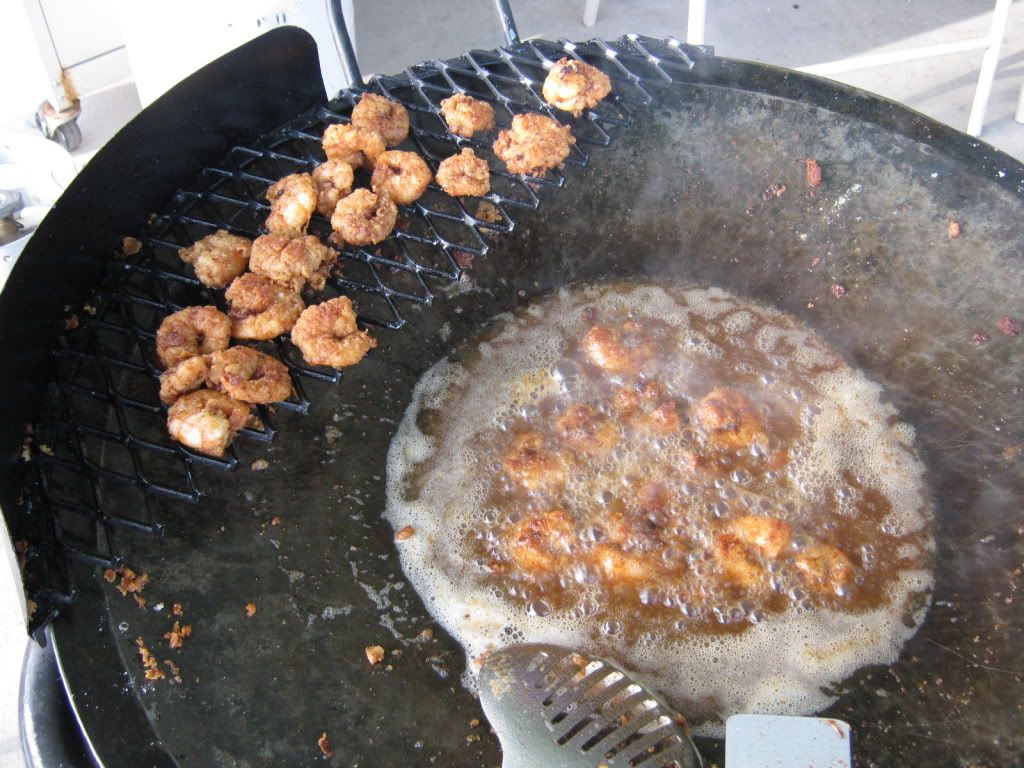 Today's final take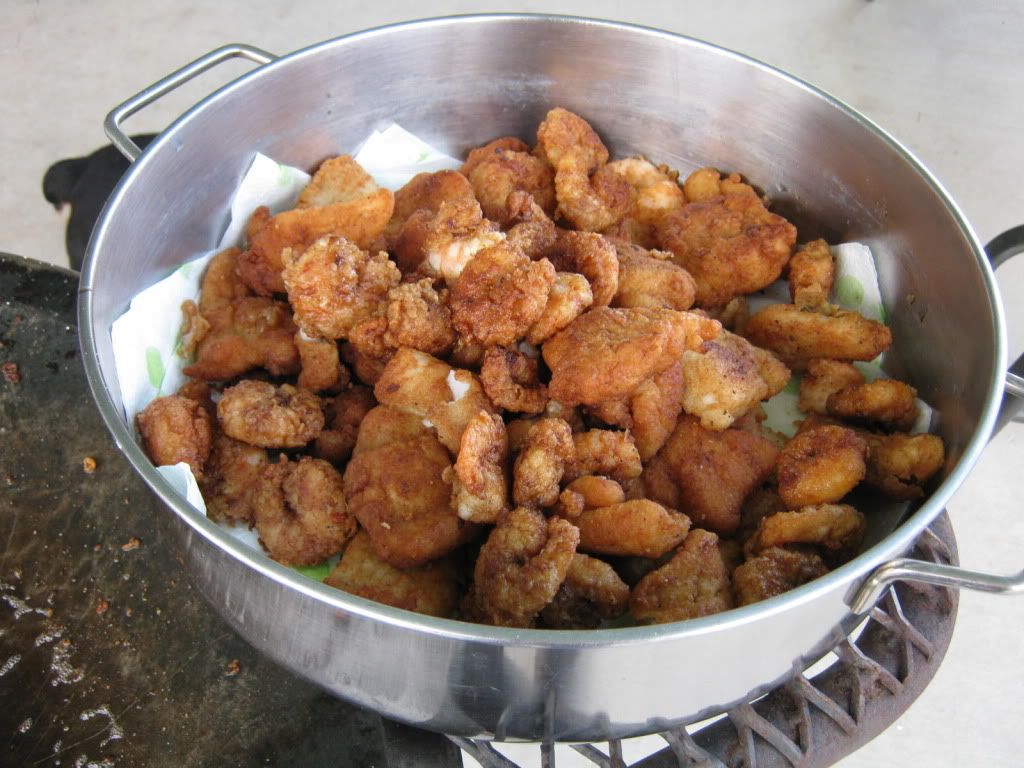 Close up of shelf/coffee/crab boil rack. Just have to swing the leg to put the burner under it.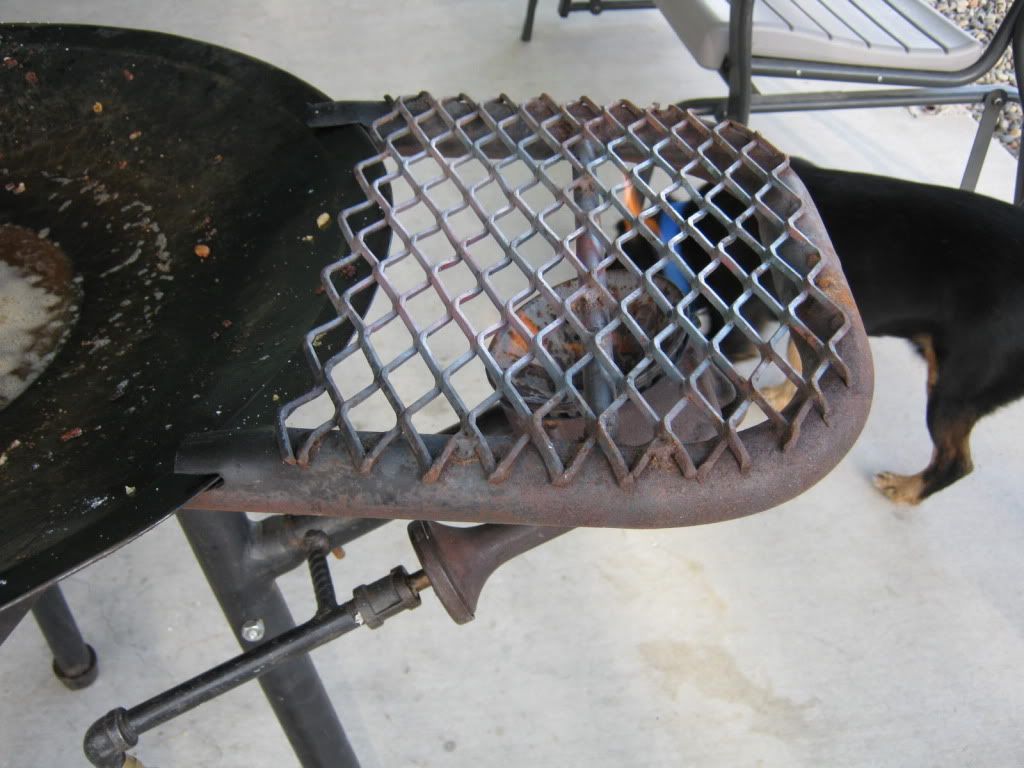 And here's my late lunch!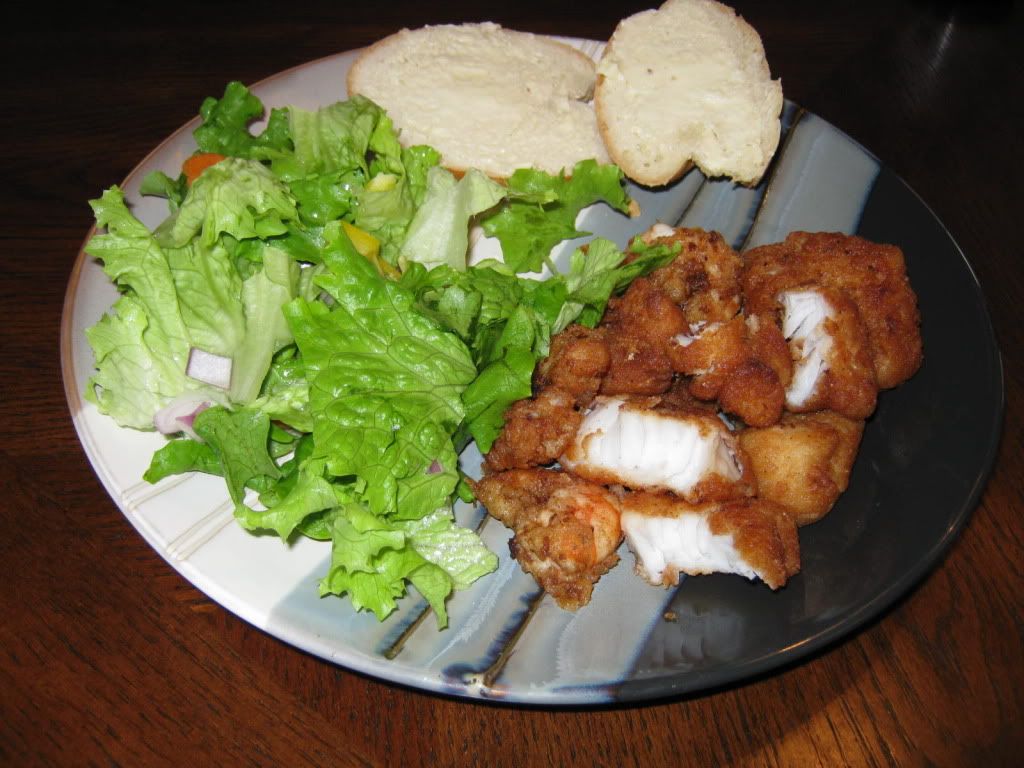 Thanks for checking out my post. Hope I made you hungry for fish, and gave some good mod ideas for your Wok.
Tracey