I picked up a pork butt from the butcher yesterday (already on the smoker as of this morning). It is just a gorgeous piece of meat. I washed it off and the meat just feels silky smooth, great color, almost no fat needed to trim off it and still 8 #'s.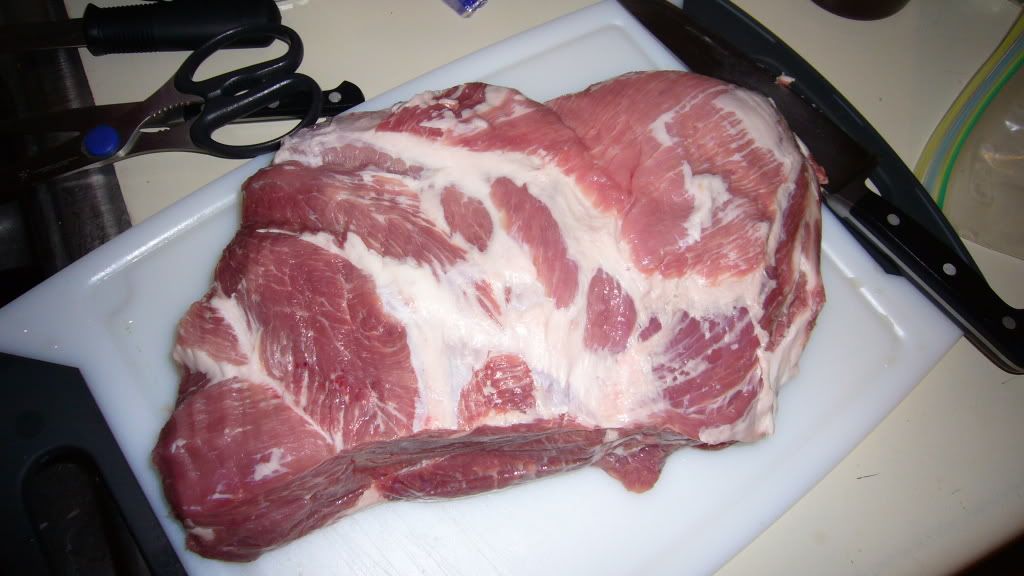 I liberally injected the butt with a mixture of Fab-P, Apple Juice, and Pineapple Juice then liberally dusted with rub. Drop in some honey on top and let it go to sleep for the night: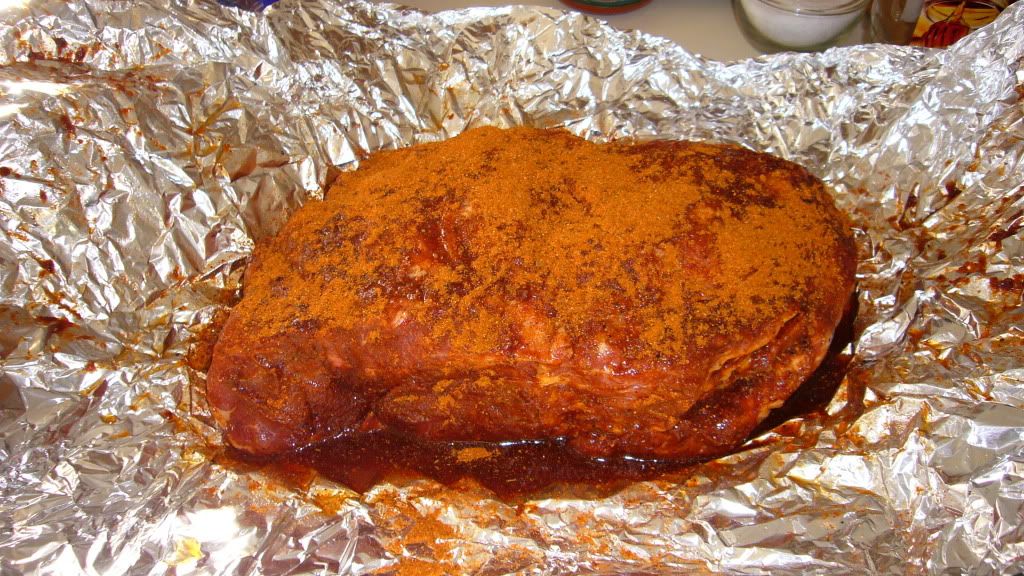 I brought it out this morning (see above) and it is now sitting on the smoker at between 225 and 250.
I'll keep you updated as the smoke goes on.