Doing a small (little over 3#) sirloin tip roast today for some sandwiches tomorrow for the football games.
Rubbed it down last night with a mix of ground rosemary, garlic powder, onion powder, paprika, cayenne, & thyme) No kosher salt in the rub until this morning right before it goes on the smoker, I didnt want to pull the moisture out of the roast.
Going to smoke it while am doing some bb ribs, and ABT's today. using lump, and cherry wood. I am shooting to pull the tip roast somewhere around 130 degrees max. Then let it rest before splitting, letting it cool, and tossing in the fridge. An overnight rest in the fridge will make slicing easy tomorrow.
Sirloin tip roast: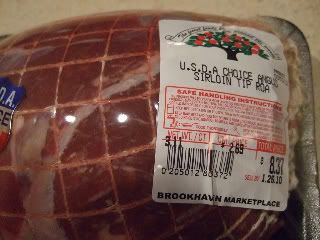 rub: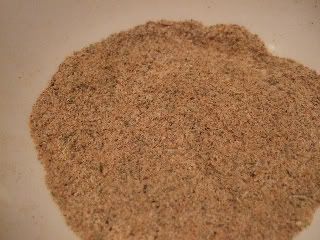 rubbed: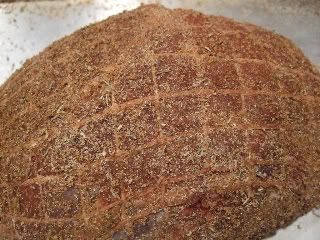 thanks for looking, got about 3-4 hours before I get this on. More pics to follow.