A while back erain made some cured ribs and I have been wanting to try it. So I smoked some cured ribs Erain syle. Here are some pics
Rubbed some trimmed spares with TQ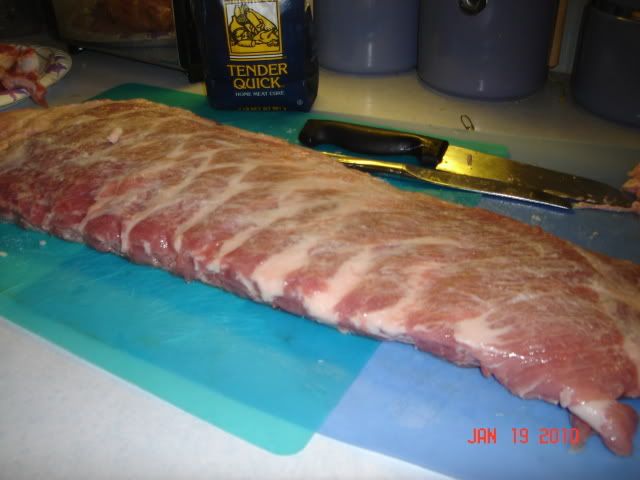 They cured overnight, almost exactly 12 hours. I rinsed them then patted dry and coated with a salt free version of my normal rub
After a couple hours they were ready for foil. I made a bed of honey and brown sugar with just a splash of apple juice.
Just out of the foil. Enough pullback to make bbally ashamed of me.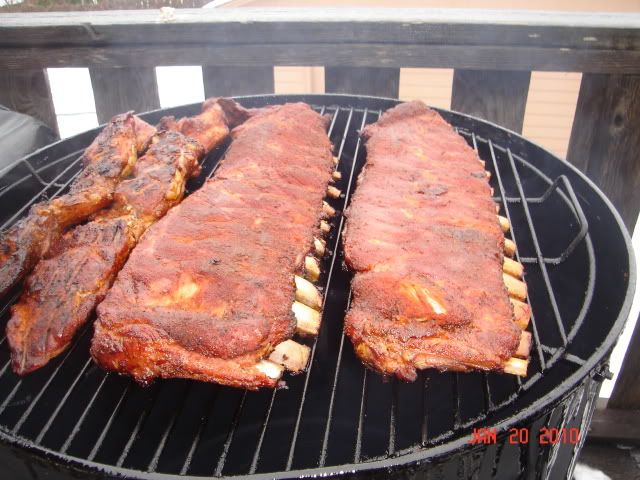 All done. Smoked for roughly 2-1-1 on the UDS burning RO lump and cherry chunks
The profile shot so you can see the "hammy" cure penetration.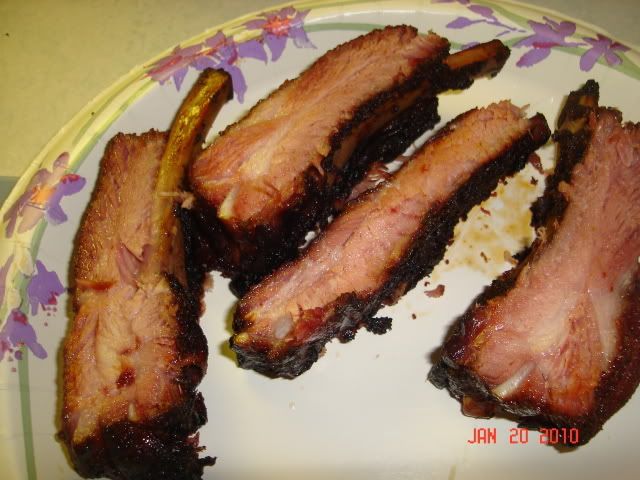 These were good. Just a tad salty but I expected that. Maybe next time I would cure, then soak, then smoke. But definately worth doing. Thanks erain!!!!!