Well this past Sunday I decided to try my first rib smoke. 3 racks of baby backs in my MES using the 3-2-1 technique. I rubbed the ribs down with a rub I have used for years and sprayed them down every 1 hour. When foiled I used a mixture of thinned down BBQ sauce/Apple Juice and teriyaki. I used this grilling for years. We also served them with grilled beef sausage, peach BBQ beans and cheesy bacon mashed potatoes.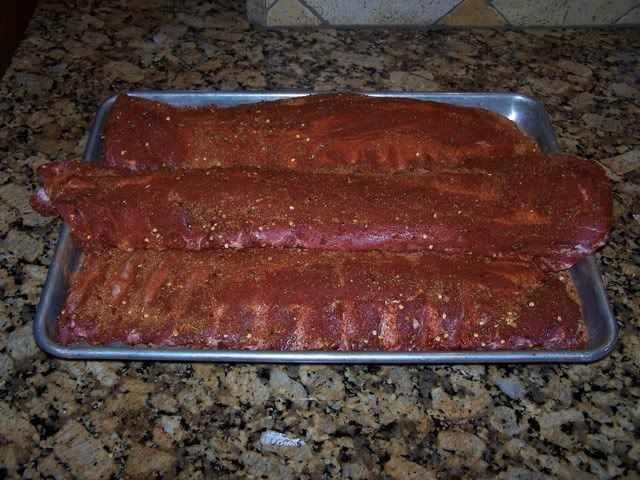 3 racks rubbed down and ready for some smoke.
Ready to be sliced.
A few sliced up.
All The goodies ready for dinner.
All Plated and ready to be served. (Sorry for the blurry pic)
Since I had to cut them to fit in the 30" MES a few of the racks were dryer than others. Need to figure that out but with that said they didn't last long. Looking forward to my next rib smoke already.