So I finally got my MES in the smokin mode and decided to do some spare ribs. I smoked them at 230* and tried doing them like Ron did, the 3-2 method. Had a water pan filled with water and a drip pan filled with apple juice.
I used apple wood and rubbed them with Cajun Injectors, Cajun Shake.
Ready for the MES...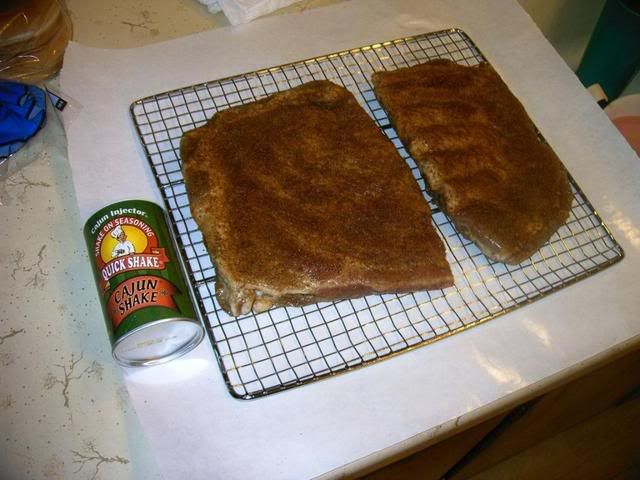 MES smokin and ready....man it's like summer out there....lmao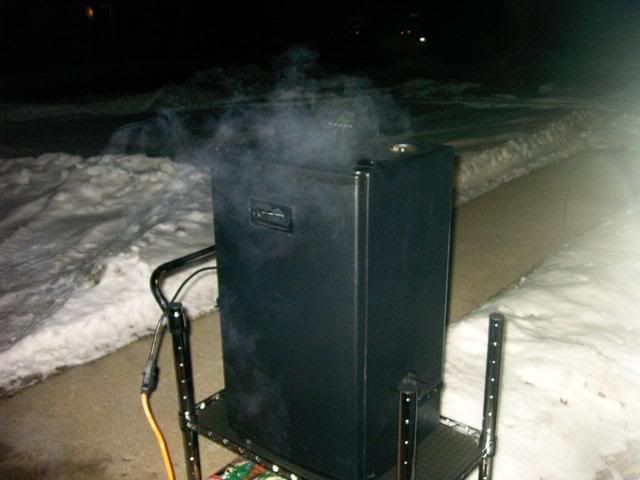 Into the MES they go....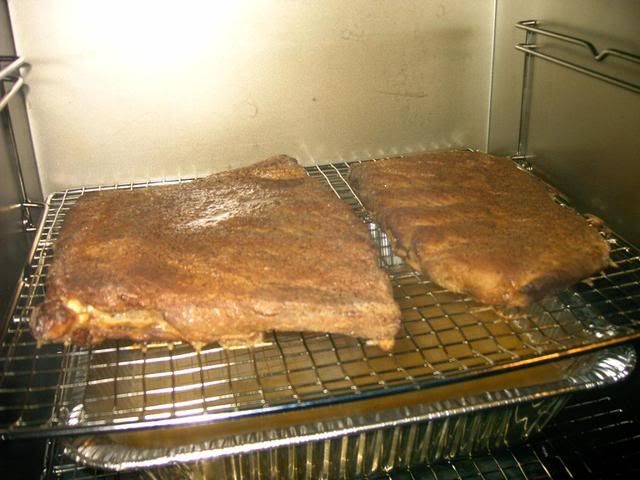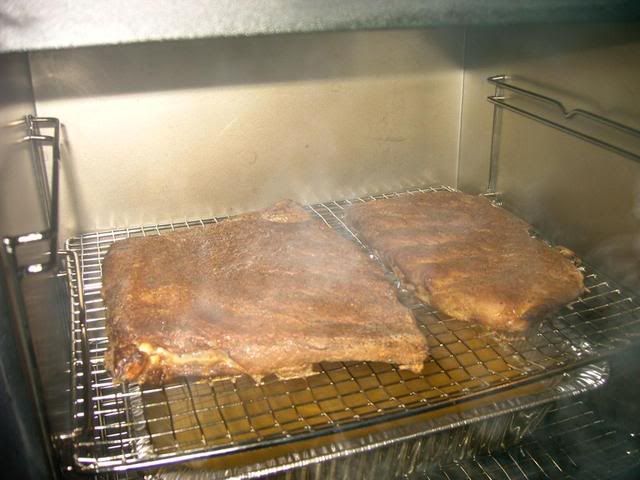 After 3 hours they're ready to foil...no pull back on the ribs though...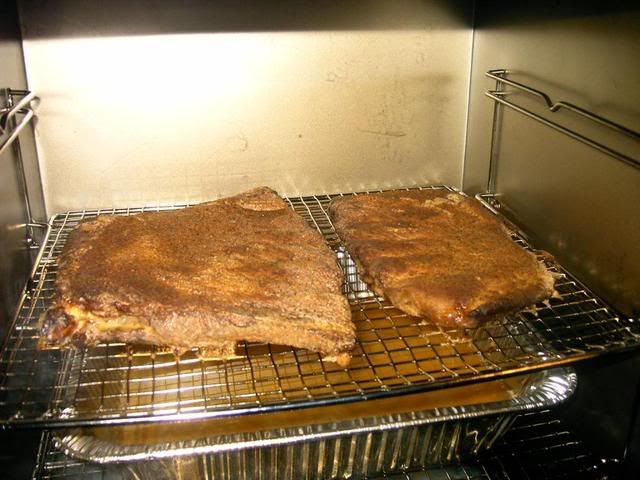 Pulled straight out of the foil, they look and smell good but after 2 hours in the foil still no pull back.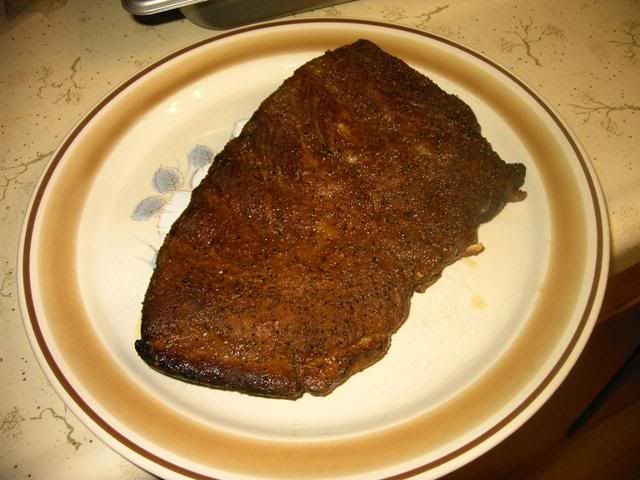 Pics of the bone while eating....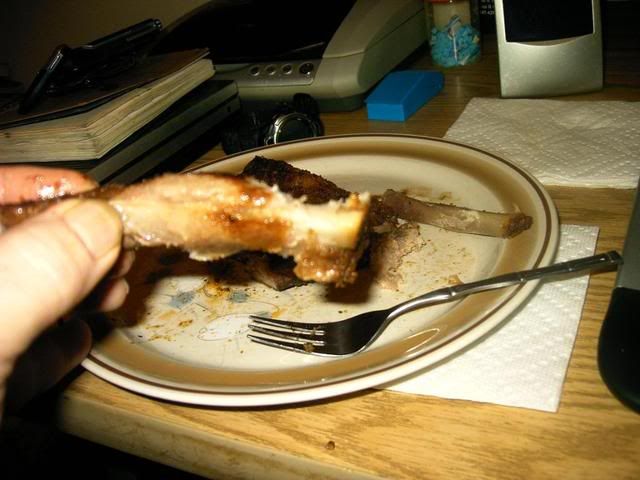 Results: The tastse was good. The meat had a fairly clean pull/tug from the bone when biting. The meat was a little chewy/tough. I think had I put them back in the smoker unfoiled for an hour as per the regular 3-2-1 method to firm them up they would have been like filet of soul....with the heel !!!!!
Now it may have just been a nasty set of ribs I got but all in all they didn't even come close to as good as they do in my Traeger.
I will be trying more in the future as I think the MES is a good smoker, except I will admit that I'm spoiled with the Traeger not having to add wood chips every 45 mins to an hour.
Hope y'all enjoyed this.....