Yesterday was a day dedicated to some great pig. Here is what i tried to make to have in time for dinner.
I took at 4.5# pork butt and injected it with about a cup of my favorite hot sauce. This stuff is the best ever, you can put it on everything. To me, its not a real hot hot sauce, but more of a Spicy Taco Sauce.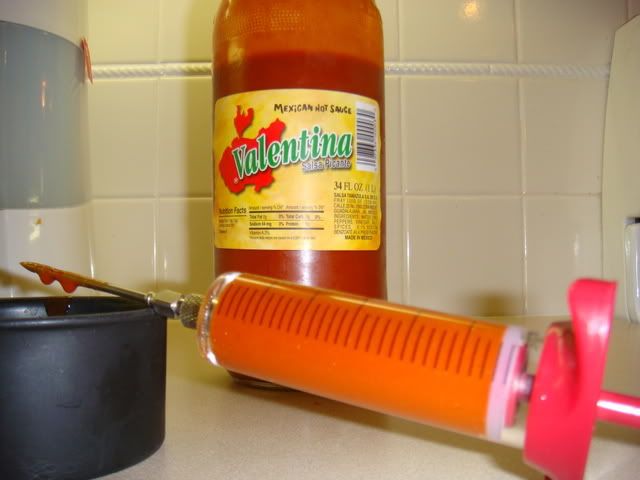 I then slathered the outside with Blueberry mustard that my boss gave me. He apparently loves it on everything.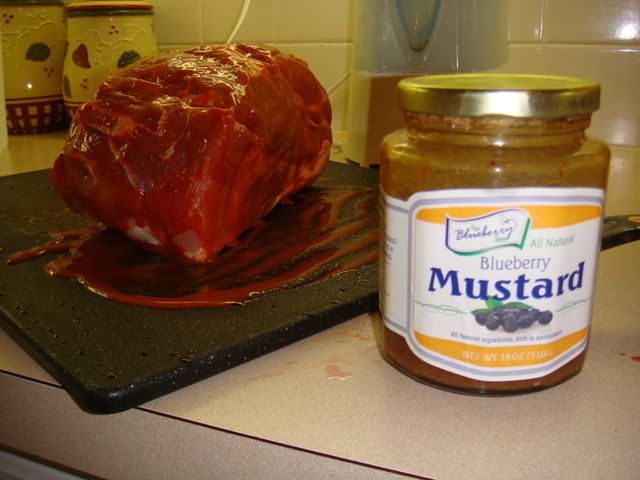 ... and rubbed with Jeffs rub.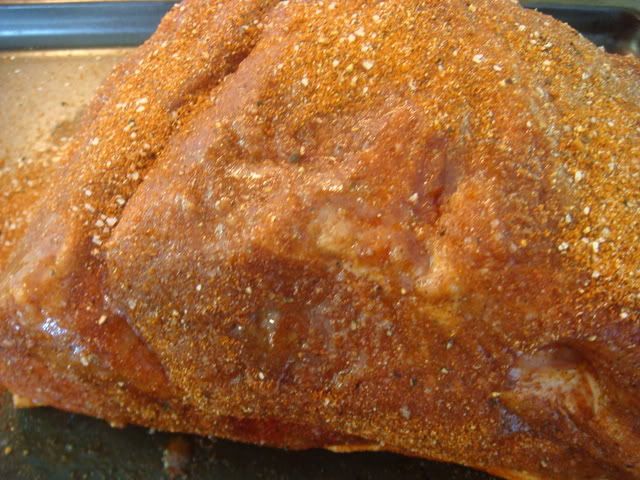 After smoking at 235ish with Hickory and Cherry for 4 hours I probed it to find the IT at 138.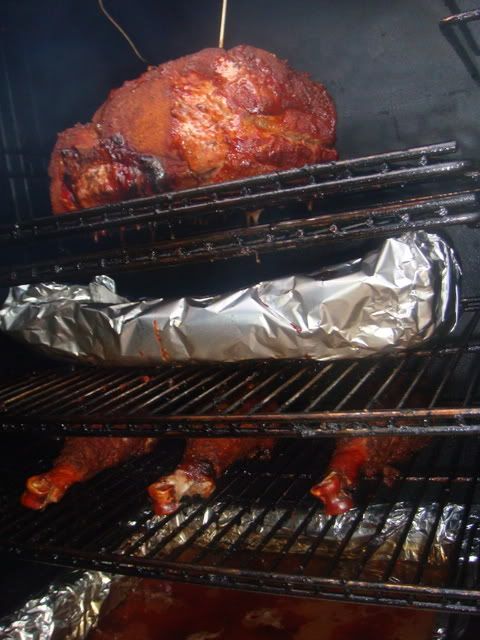 I put it on at noon thinking that the 4.5# butt would be done and in my tummy by 8pm, but at this point i knew it wasnt going to be done so the backup plan came in handy. Baby back ribs and a raspberry chipotle pork tenderloin.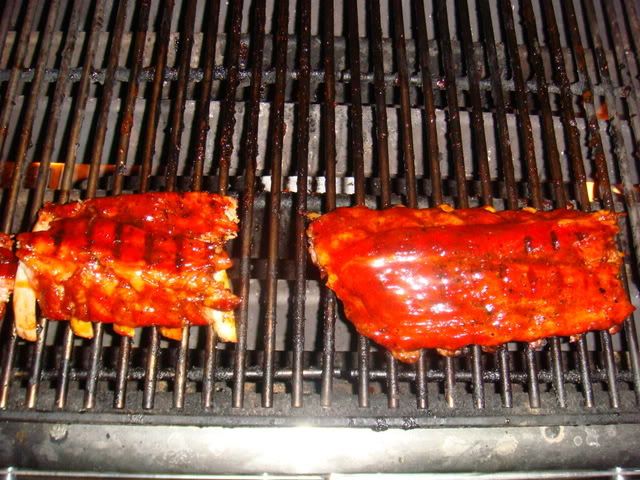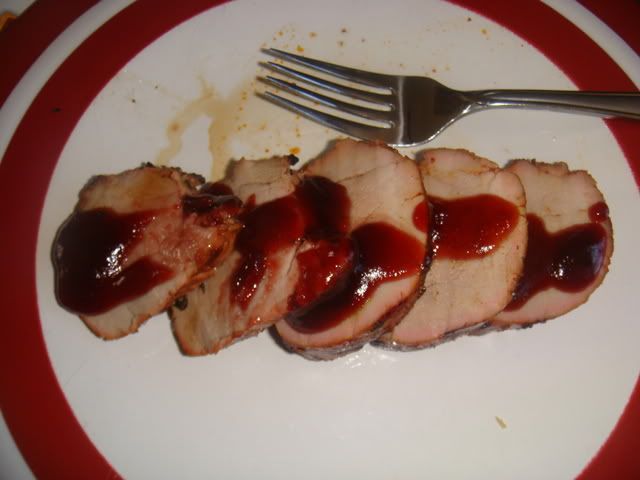 Back to the butt now, At around 6pm the temp had been 152 for the past hour and i was getting worried that my probe wasnt in the right place. I readjusted the probe and added another probe to find out that it really is 152.
I did not know that a pork butt can stall like a brisket, but it sure did. A little after 11pm, the IT of both probs hit 165. It was swiftly taken off, wrapped and coolered until 1am.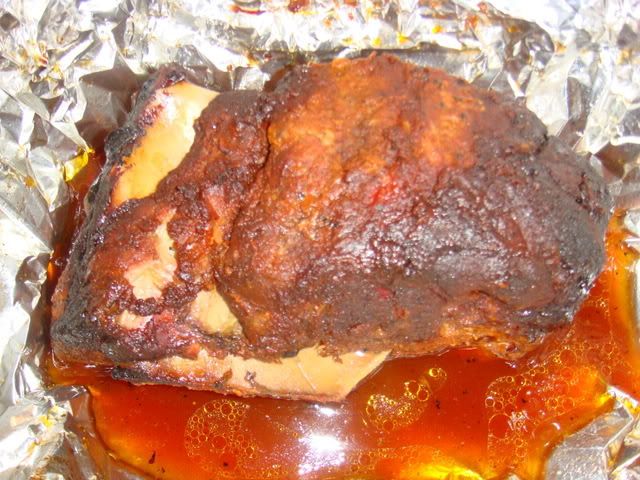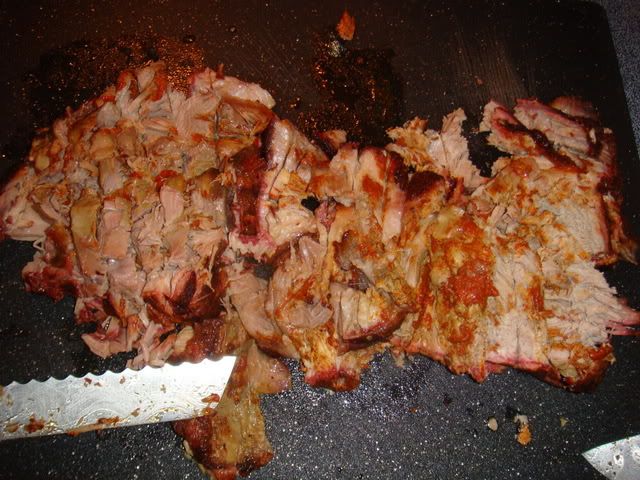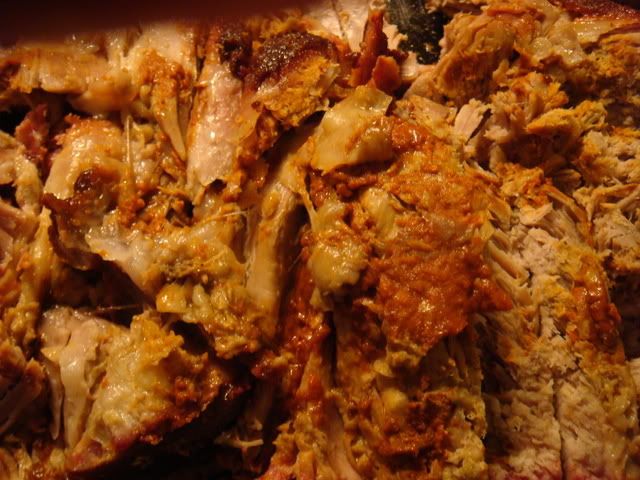 It pulled with no resistance and there was still hot sauce inside. The blueberry mustard left a very nice tang to the outside and the hotsauce was just barely noticeable in the flavor, but there none the less. I saved the resting juices in the fridge to skim the fat off and add back in.
Todays lunch was absolutely wonderful with the juices added back and piled high on dinner roles. I should have taken a pic but time was short.
Hope the qview made you hungry.