I decided to give the fatties a try on Saturday. We ended up going to a last minute get together so took it with us so I wouldn't have to throw something together to take! Sorry for no finished result qview but I didn't want to slice it before taking it and also didn't want the awkward moment of taking a picture at the party
Filling was baby spinach, fresh mozzarella, chopped mushrooms and chopped marinated artichoke hearts. We didn't bring any home and had numerous compliments so I'm pretty pleased with the first try...looking forward to making improvements for the next time
coated with Dan's Kick Ass Rub- probably my most favorite to use!
on the smoker next to the brisket
...I have to apologize for the foil under the fattie. I know that's a cardinal sin to a lot of seasoned smokers/bbq'ers but I unfortunately didn't see the tip about tightening the roll with plastic wrap and got a little spazzy about a blow out or the whole thing falling apart. In the end, it held its shape just fine so next time I will be more confident and have more tips from other threads!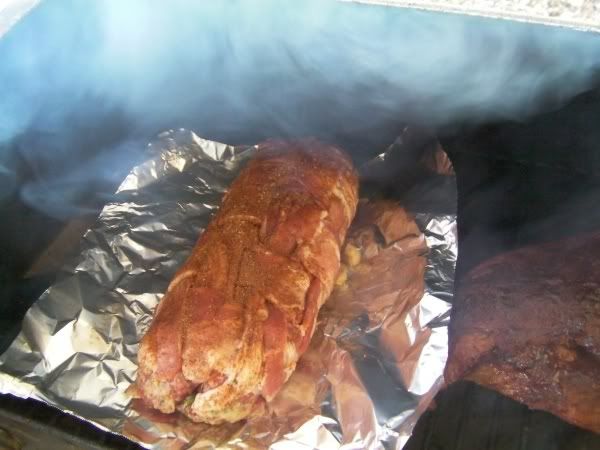 thanks for looking and letting me share!