Thought I had better share one of my all time favorites with all of you - Pork Green Chili! I created this recipe in '06 when the Mrs's was down with a bad cold. Conferred will all of the cook books I could find in the house, and just went for it. Below is what I came up with.
I highly recommend this for anyone who really loves good mexican food. Obviously there are 1000 and one ways to tweak it, but this has been a crowd pleaser in the two company chili contests I've entered it in.
I also am getting the pleasure of wrapping up two prior posts as this is my first batch of chili with my new peppers.
Here's how the chilis were roasted:
http://www.smokingmeatforums.com/for...ad.php?t=82315
Here's how I did the pork:
http://www.smokingmeatforums.com/for...t=86253&page=2
and I see you are getting a bonus recipe for Swiss Steak at absolutely no charge!!
Basic parts:
12 - 15 Roasted Green Chilis - I'm using a combo of anahem and pablono
1 - 14oz can of tomato and jalepeno's
1 - medium onion
1 - clove of garlic minced
1 to 2 lbs of pork, mine is always smoked and cubed
Step 1 - saute garlic and onion with a little olive oil. When onions are clear, add pork, saute for 3 to 5 minutes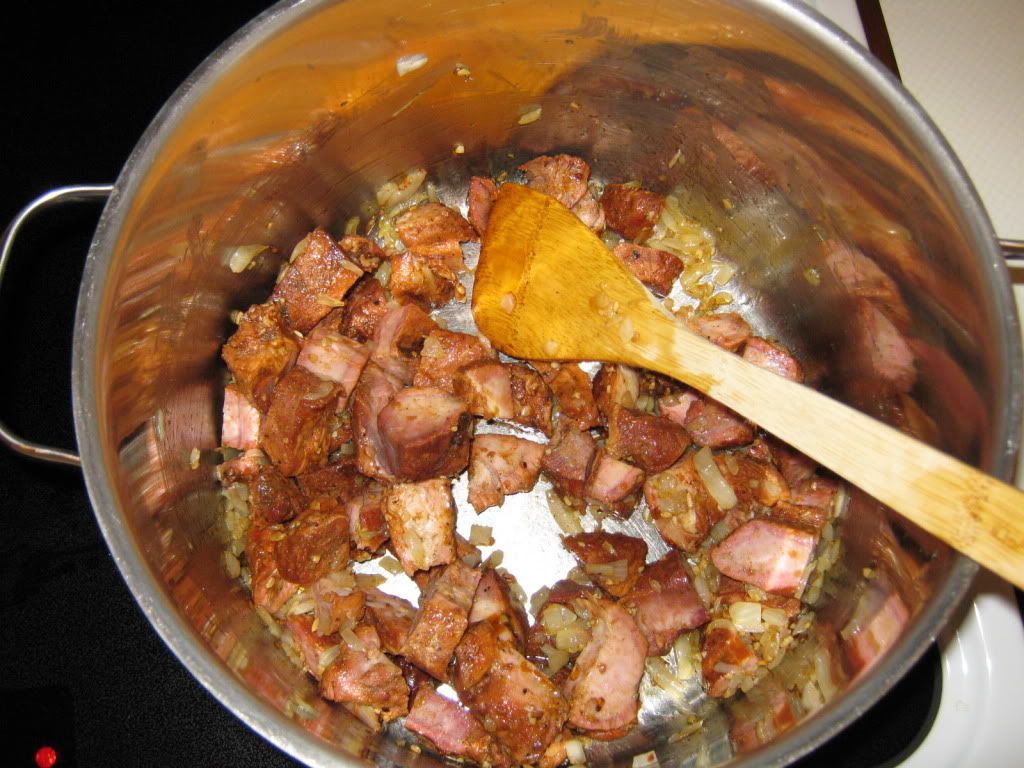 Step 2 - add can of tomato and jalepenos. In empty can, add:
-1/4 cup flour, fill with water, stir, add to meat;
-1T. beef bouillon, 1T. sugar, fill with water, stir, add to meat.
cook on medium heat for 10 minutes
Step 3 - add chopped green chilis
SIMMER for about an hour. Serve it how ever you like it, in a bowl plain, with a hot tortilla, or over fry bread - it's all good!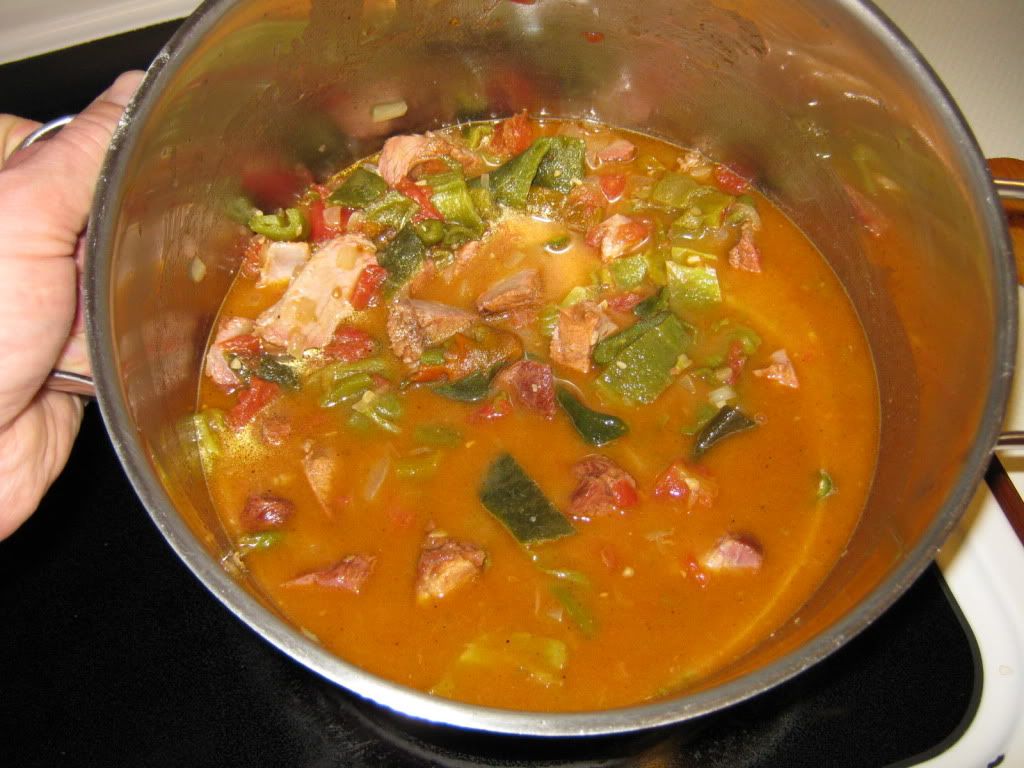 Thanks for checking out my pork green chili. I'll post it plated later tonight.
Tracey