Everyone seems to be doin rib eyes tonight so I thought I'd add mine to the heap.....lol
Smokin on the Traeger set at 450 degrees.
2- 1 1/4 lb each boneless rib eyes.
Using hickory wood and puttin on Cajun Injectors, Cajun Shake seasoning.
I will smoke these for 8 mins. on a side for rare. And yes, they do get a smoke flavor....
Seasoned and ready for the smoker....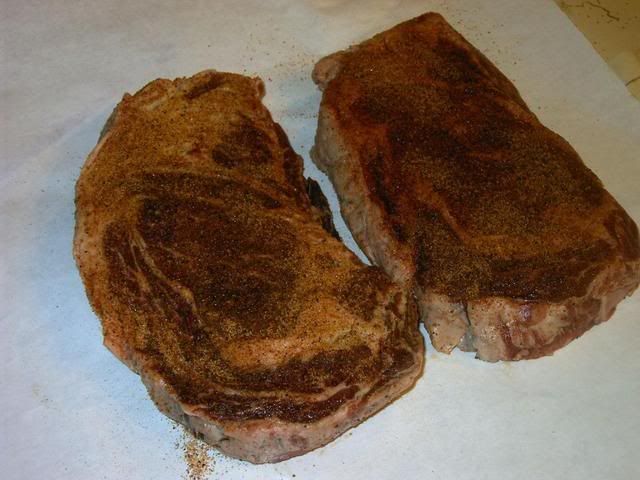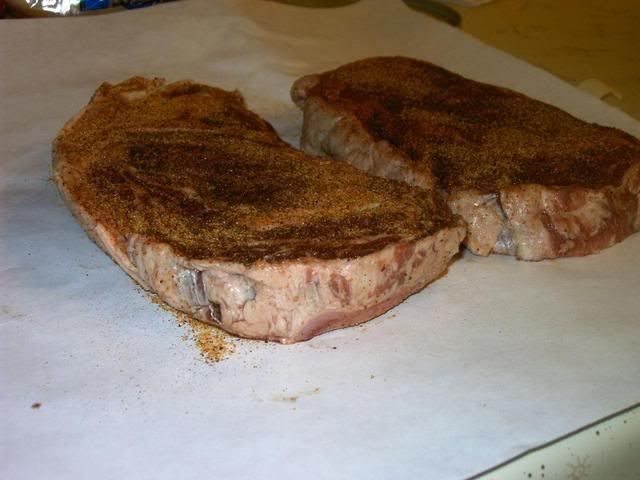 Onto the smoker....
8 minutes and time to turn over....
Turned over and lookin good....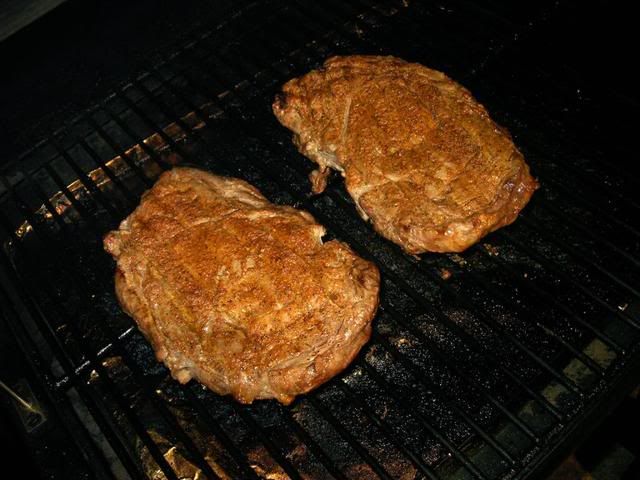 8 minutes on this side and ready to be plated....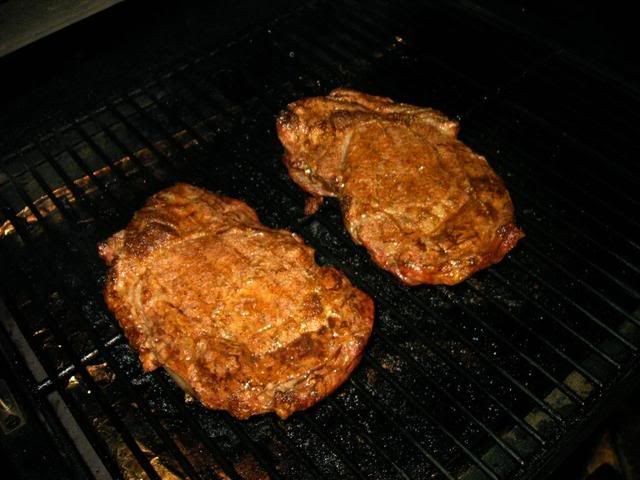 Finished and plated.....
#1
#2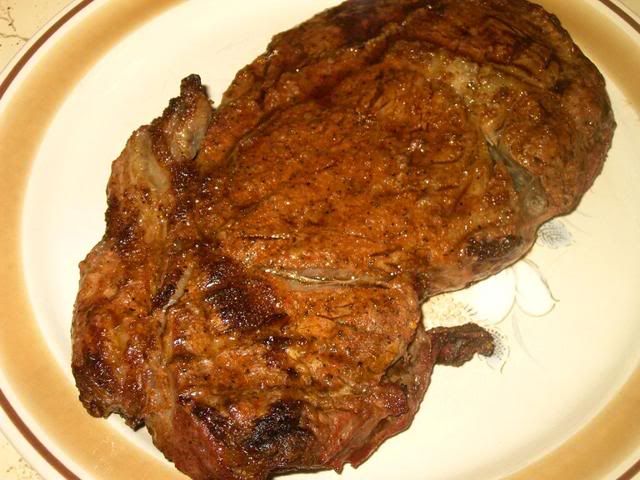 And the steak cut and juices flowin.....bad pic but it's rare....Mmmmm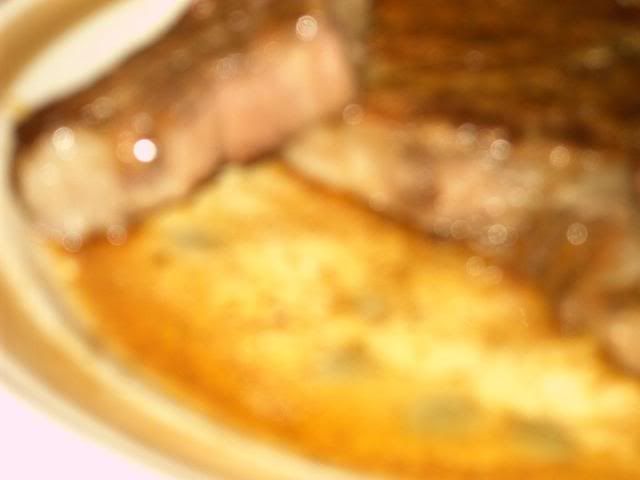 Hope y'all enjoyed the pics as much as I did eatin.....lol