These were on sale.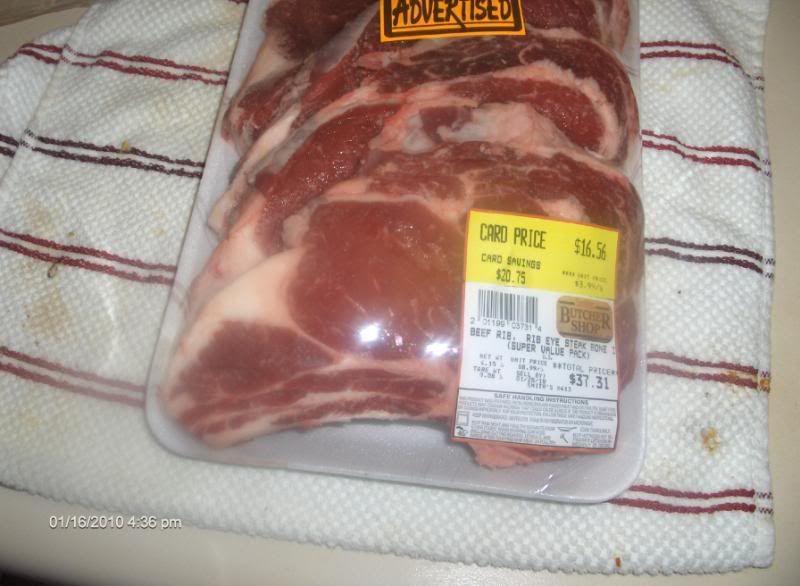 Bone in 3.99 a pound.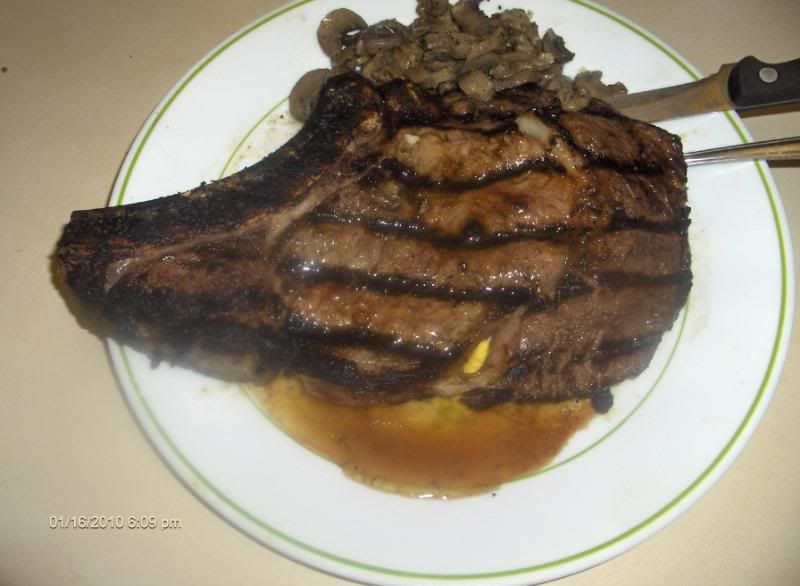 Sauteed mushrooms. Smoked at 150' until injternal of 115' and seared for 3 minutes per side, Carol ate mostly med rare with some rare near the bone that I ate.
I also put some Yoshidas garlic and lemon pepper.
Nice and juicy.