Doing some chicken thighs for a mid game sanck, rubbed them with my buddy Danny's rub, and then wrapped in bacon. Might glaze them towards the end of the smoke, not sure. Right now they are sharing the WSM with a chuckie, and a krab and artichoke dip.
thighs: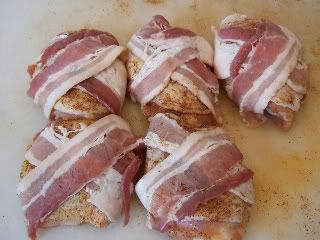 q-view:
Ill take these to 160, pull and eat with some rice.
thanks for looking, more to come.