3# boneless Angus Chuckie, rubbedi it down with a rub I made: rosemary, garlic powder, paprika, cayenne, kosher salt, black pepper, dry mustard, thyme.
Gonna take it to 195(no foil on the smoker is the plan), then wrap it in foil and toss it in a cooler for a while.
rubbed: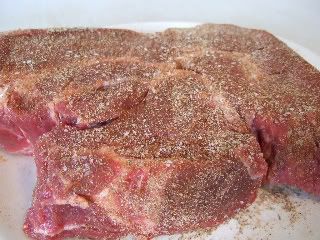 thanks for looking, q view to follow in a few hours on this one.