I picked up a block of Vermont Extra Sharp White Cheddar from BJ's.
I split the block in 2 and I am doing one naked and one with a rub of:
1/4 C Paprika
1 Tbsp Garlic Powder
1 Tbsp Oregano
1/2 teaspoon Cayenne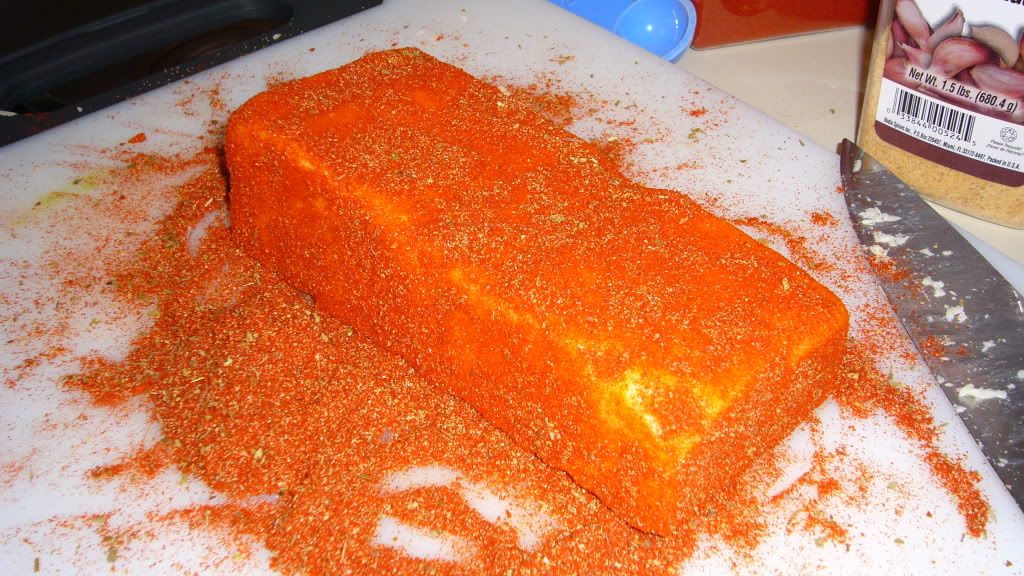 As you can see I probably could have gone a little less (probably about 1/2 the amount) on the spices.
The spice rub, I should say, was inspired by
Fire It Up's
post.
I've got them on the SnP with a pork belly I am making into
Bacon
.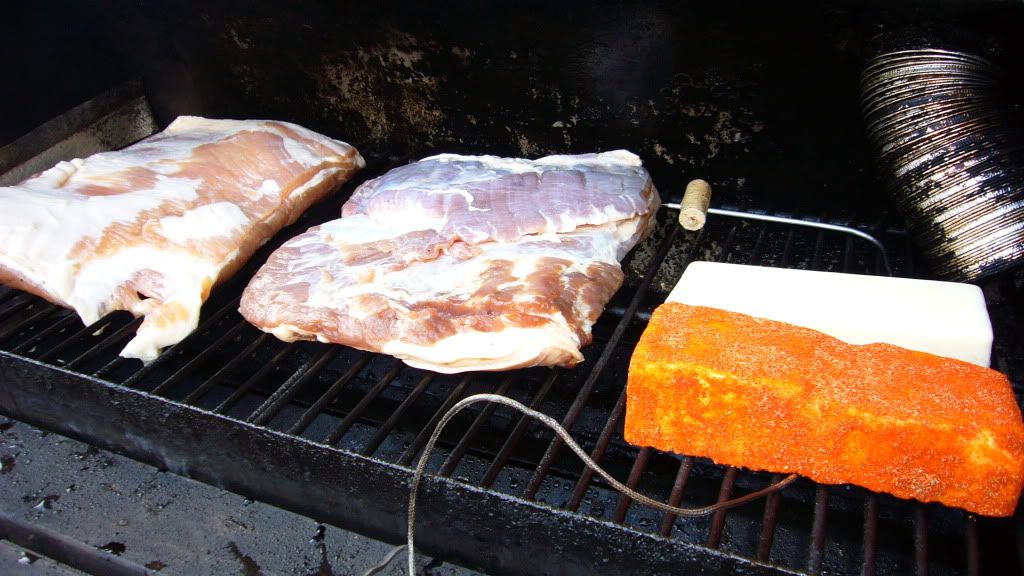 Temp is holding at roughly 70 degrees with a good bit of smoke (even though you can't see it in this picture). Apple and Hicory.
I plan on Vacuum sealing with the food saver after they are done and letting sit in the fridge for 2 weeks where I will unveil them at a friends party (taste test will come first to make sure I am not poisoning anyone).
Will post finished pictures later :)