Talk of meatballs on SMF made me crave some, and will make a perfect smoked snack for the early football game with some ABT's.
I used a 50/50 mix of freshly ground(butcher shop ground it to order in front of me) pork, and freshly ground chuck. Also 1 cup diced onion, 1 tbsp pepper vinegar, 1 egg, 3 pieces bread soaked in water, 2 tbsp parsley, 1/4 cup chopped green onion, 1/2 tbsp salt, 1/2 tbsp black pepper, 1/2 tbsp cayenne. 1 tbsp garlic Mixed by hand, and rolled.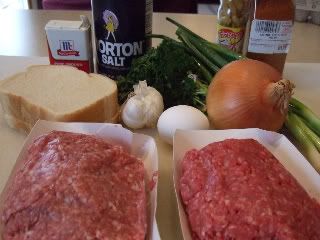 Leftover meatball mix went into some ABT's: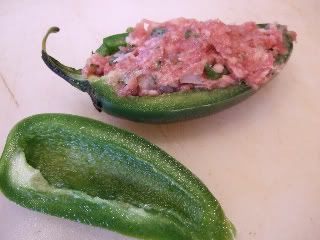 when I put some bb ribs on at 2:00, I will put the meatballs and ABT's on as well.
thanks for looking