Picked up an expensive, but really meaty rack of BB ribs @ he local butcher, i usually get two racks at this price, but this butcher shops bb ribs never disappoint. This is a bout 3.5# rack.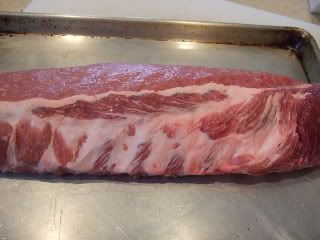 rubbed:went light on these proky bb's: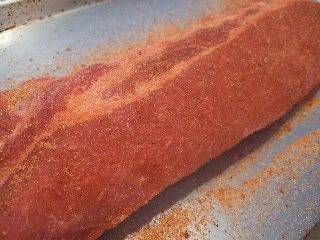 Gonna toss these on around 2:00, and smoke them til they are done, no foil, no sauce.
thanks for looking