A week or so ago the wife decided to cook! Well she made her fabulous Lasagne and there were left-overs. I took a strip of the Lasagne and put it in a fatty and froze it. Well I couldn't sleep at night knowing that the fatty was in that dark cold freezer, I just had to take it out. Well here it is before the smoker. When it comes out of the smoker I will send the pics. Oh yea, I didn't use bacon cause the wife is fighting her cholesterol.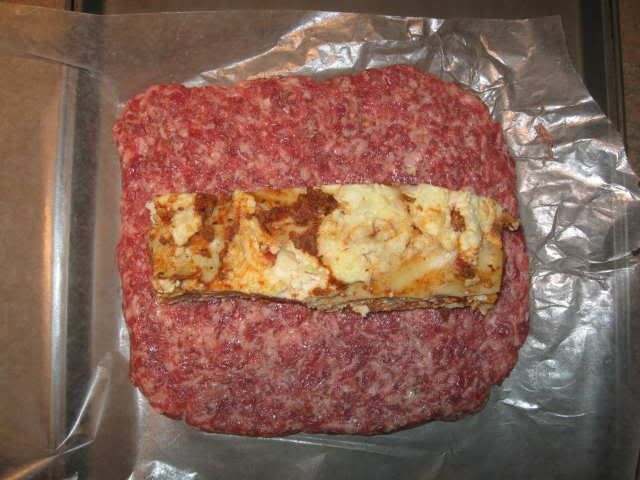 and here it is with some Magic Dust Rub on it headin to the smoker: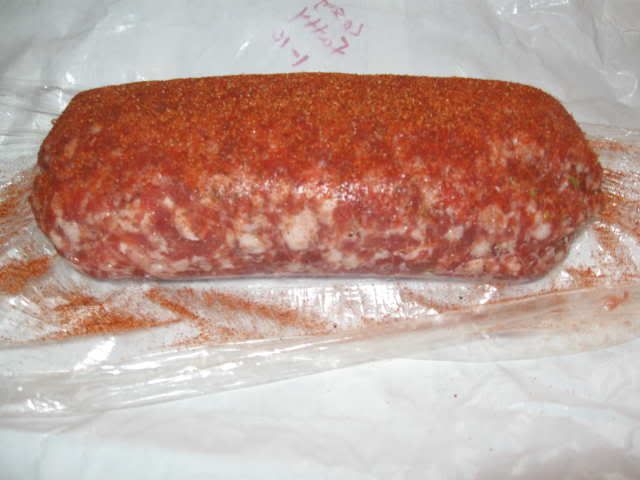 The finished product pics will be here in a couple of hours.
Stay Tuned!
--ray--
(0||||0)