I had a handyman install some parts on my gas boiler. I got the parts myself so he didn't make any money on that. He charged me 100 dollars and spent 3 hours doing it. That night the house was still cold. I called him and said he didn't change the limit swich setting and wasn't getting hot enough and would be over the next day. Well the 5 minute fix didn't work either and the poor guy spent about 7 hours trying to fix it and decided it wasn't the part that he thought it was so he wasn't charging me for that time. I asked him if he liked BBQ and his eyes lit up. I said you will be getting a call from me soon. Anyway he at least got it going, may still need another part. It works pretty well now.
Anyway I picked this up yesterday for him.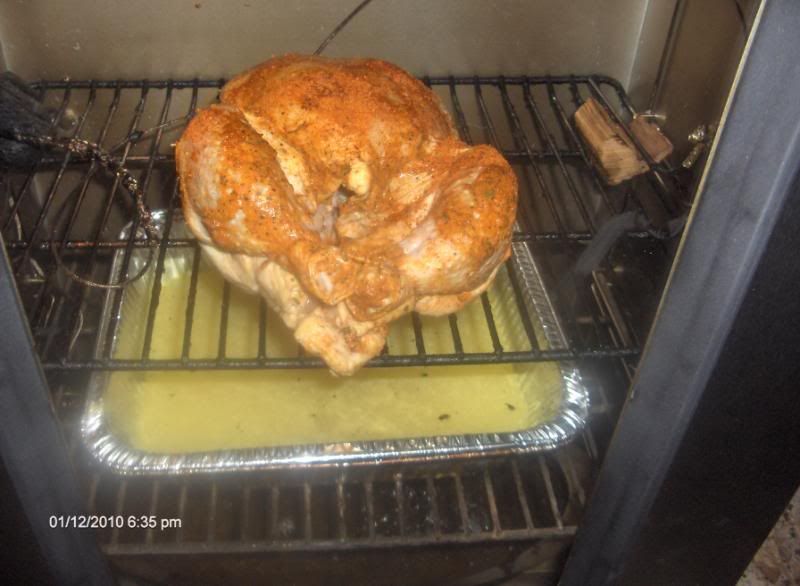 Drip pan in place with chicken stock.
Time to foil and set the MES at 180' for the night. You can also foil and put it in the oven to save fuel.
This is what we got this Am.
This is only some of the meat, we still had a whole breast to pull.
If you have never tried this, it is great. I got a call from him tonight and he said he can't remember eating better chicken, I may even get him started smoking.
Give it a try!