Ok I just had to do this now and my smoker is not finished yet so in the oven it goes at 280 degrees.
I did 2# of venison sausage, hashbrowns, scrambled eggs, cheddar cheese, mushrooms and the bacon wrap.
Here's some pics of it so far!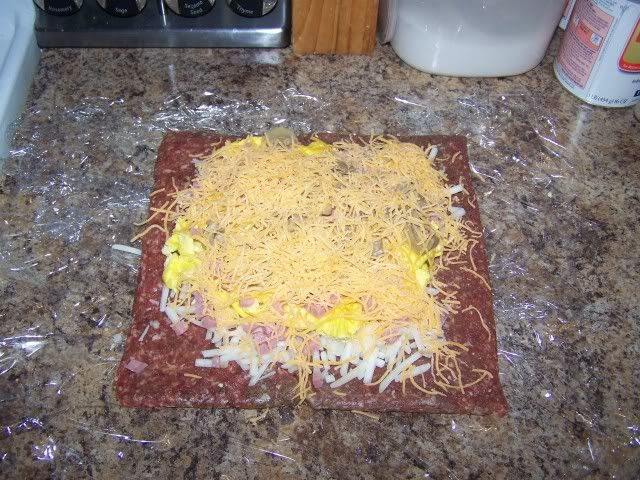 It's still in the oven so I'll post a pic when it's finished!
The only problem I see now is that a pound fatti is to big for the bacon wrap thats why I had to add an end peice.