This is not exactly a dessert as I usually make them for breakfast. So easy!
Someone (maybe my wife) took one before I could get the camera!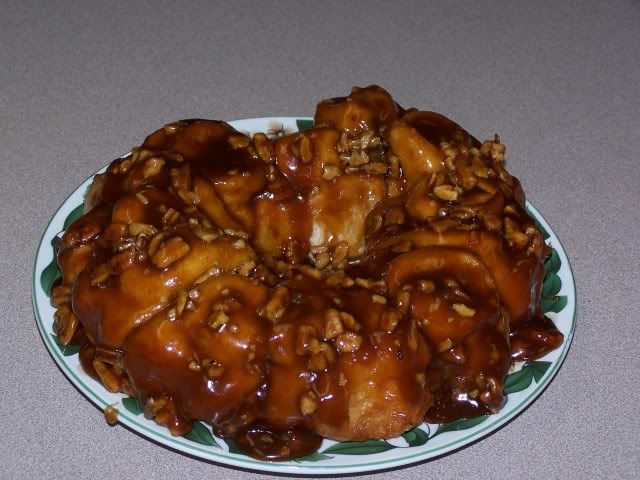 Pull Apart Bread
14- Frozen Rhodes rolls
1/2 -package butterscotch cook and serve pudding mix
1- stick butter
3/4 - cup brown sugar
1/3 cup chopped pecans or walnuts
Place rolls in greased bundt pan. Sprinkle the 1/2 package pudding mix over rolls and add chopped nuts. Melt butter is small saucepan and add brown sugar. Bring just to a boil and pour over rolls. Leave on counter to let raise all night. Bake at 350 degrees or until rolls are browned. Let set for 10 minutes, invert pan on plate and serve.
Thanks for checking out my breakfast.