I finally got some Jeffs Rib Rub made and threw a rack of spares in the smoker!!!
They are Awesome!!!!!!!!! Best ribs I have ever made.
I followed the recipy and cooking directions to the T and it just plain works!!!!!
Here are the pictures to prove it happened......
the rub
The ribs
I did not trim them at all and left them naked for the entire cooking process. I love the way they turned out.
Ready to go in!!!
After some TBS with Apple and a little Alder
4 hours into a 6 1/2 smoke at 230* and pulled at 170*
Done!!!!!!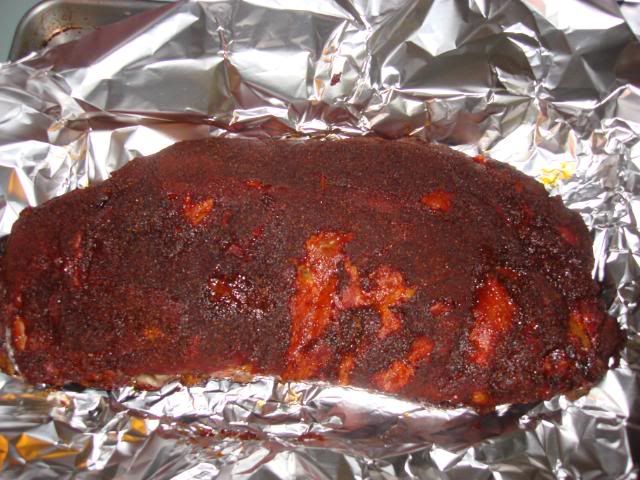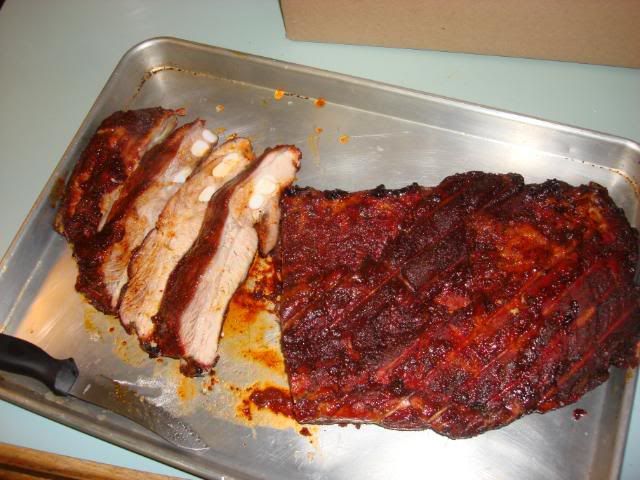 This was my first shot at ribs and I am very happy with them