So I had some salmon the mother in law wanted me to smoke for her and it was only a few small pieces so I decided to add to it. I had a bunch of tuna left over from my last trip out of Garibaldi (Oregon coast) and a while I was at it I decided to throw on a cod fillet from a trip I made to Alaska with my grandfather.
I used my normal brown sugar brine for all of them and I am amazed at how good the cod turned out!!!!!!!! I was worried it would get soft and fall apart but it was great!!! I did them all at about 125* for the first couple hours with Alder and apple smoke and then turned up the heat to 140* for another hour and finished them at 160* for the last hour.
Here are the pictures
Just starting the brine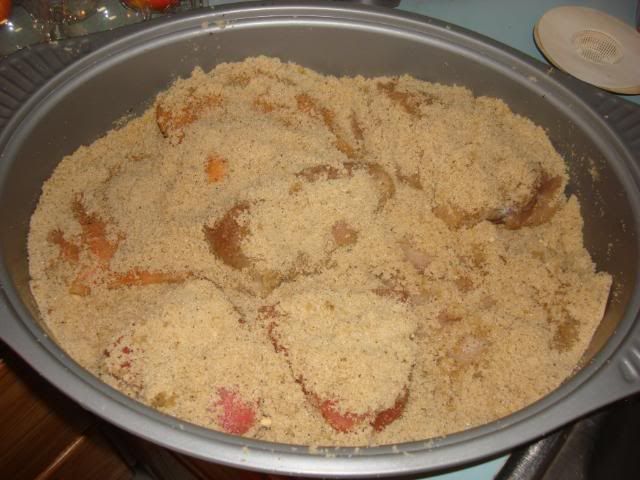 after a couple hours soak
Ready to wash and add pepper
First the salmon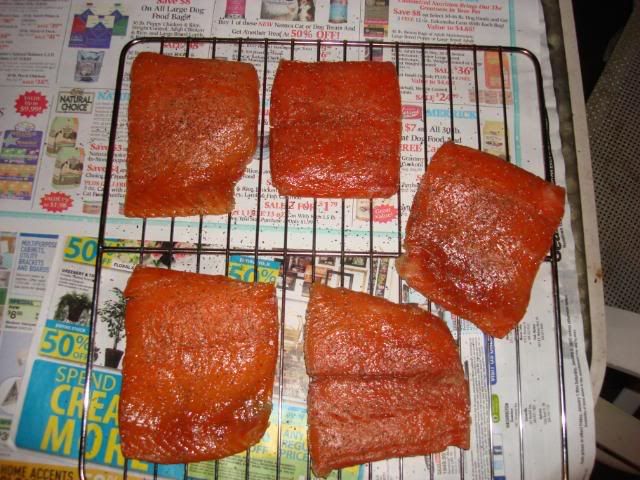 Now the tuna (this is Ahi from a friend)
Here is the Albacore I caught off the Oregon coast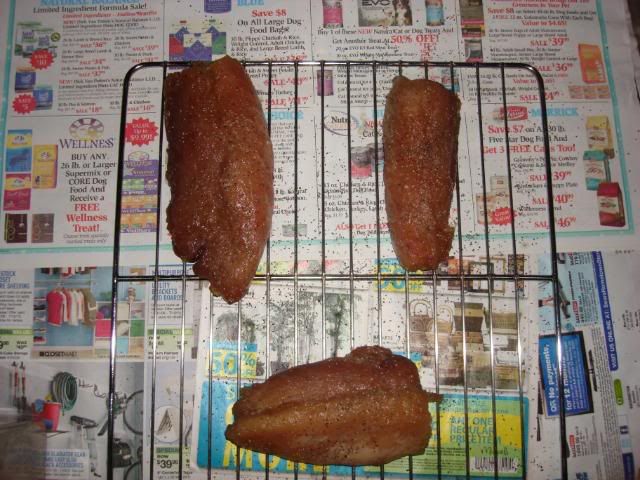 and the Alaska cod
Everything in the smoker
After some TBS
and the finished product!!!!!!
I am very happy how the tuna and cod came out!!! I will definately do more this way!!!