I am playing catch up with some qview since I haven't posted in a little while. Here is a recent fattie from homemade sausage.
I took a few spicy pork sausage links from a batch a while back and cut them out of the casings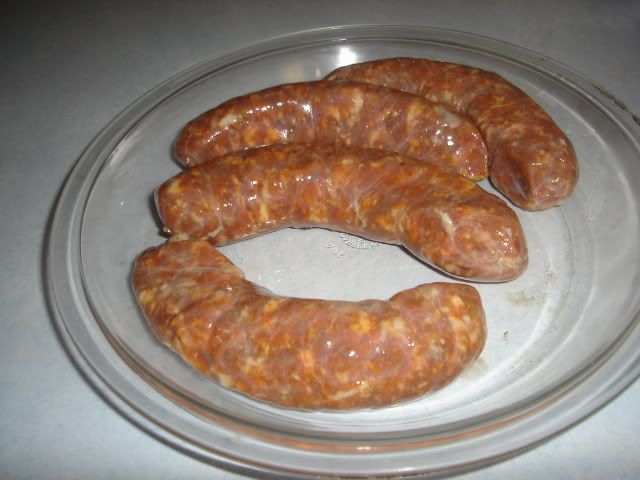 Rolled out with some mozzerella cheese, pepperoni, and jalapeno
All done
A sliced pic
It was just hot enought to make me want another beer.