Here's a January chicken smoke I just took off the smoker.
Here's what I stuffed it with; celery, apple, onion, carrots, a piece of lemon and about a quarter cup of honey.
Here it is rubbed down: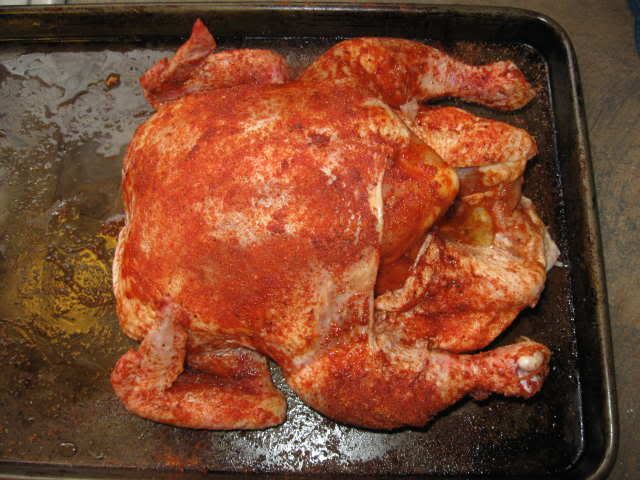 Here's a pic of it on the smoker. I thought I would use this angle to show the elements.
Oh yea, I spritz with 50/50 water/apple juice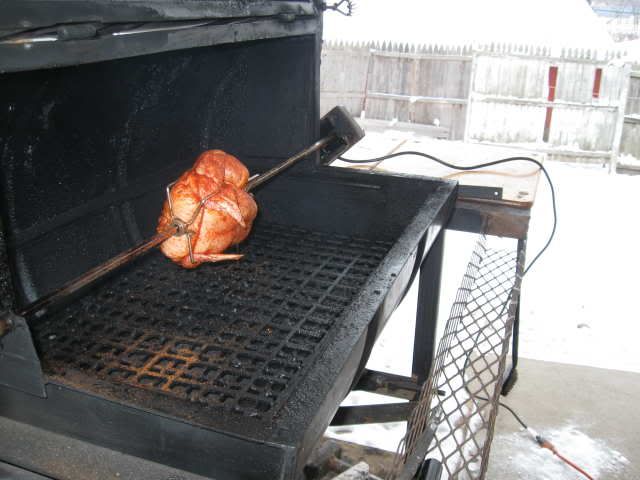 And here's the final product. This is a 3.84 lb bird. I smoked it around 300-325 and it took 2 hours to reach 170.
I pulled a leg off just to see (cause I was a little concerned that it only took exactly 2 hours) but was throughly done. Very moist and tender.
--ray--