I was inspired by a chicken spendini post a week or so ago, so here is my version of that.
Chicken Tenderloins flattened between plastic wrap using a rolling pen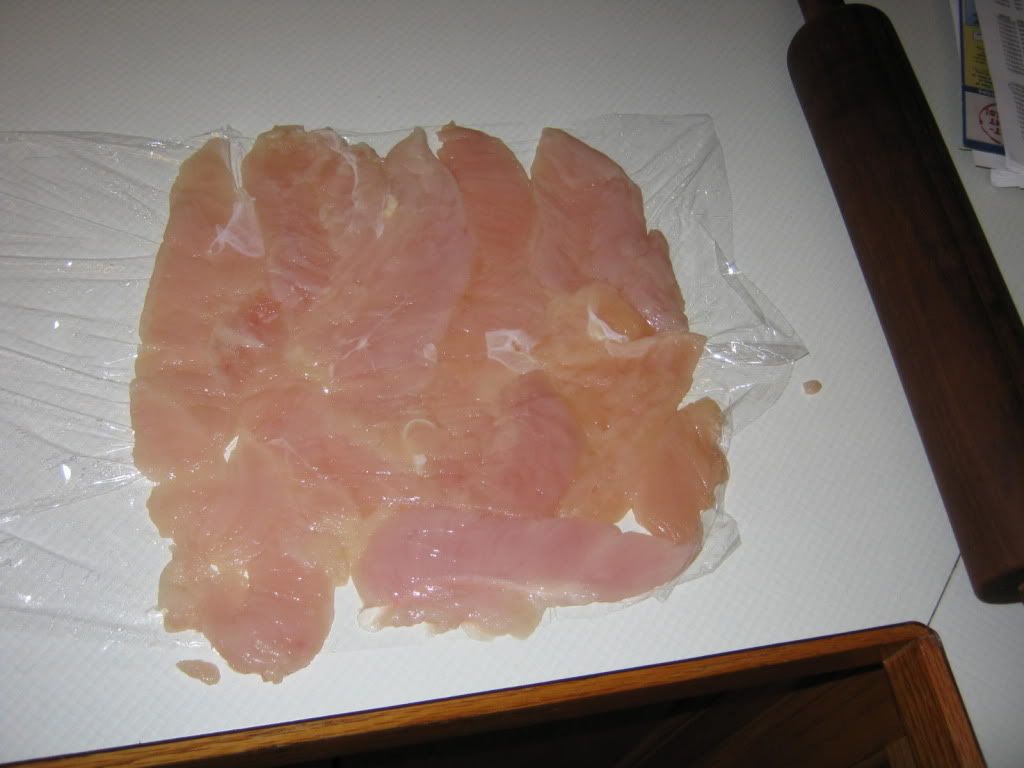 Brushed with Yoshidas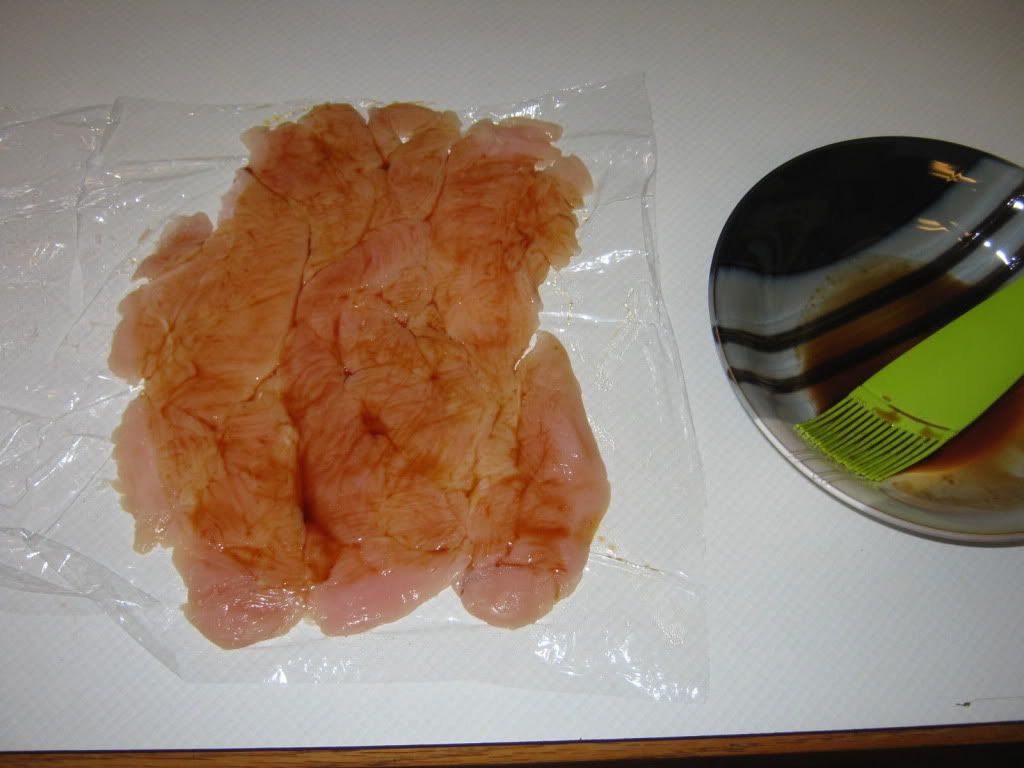 First layer - combination of this year's roasted anahem and pablono peppers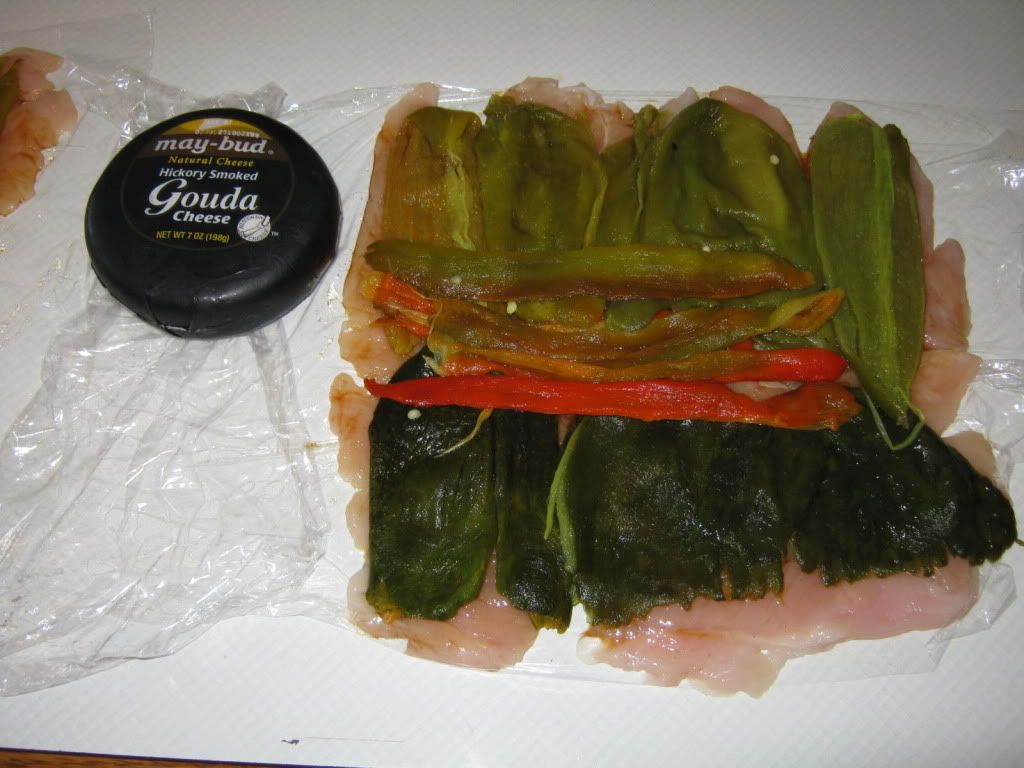 Then a layer of Hickory smoked gouda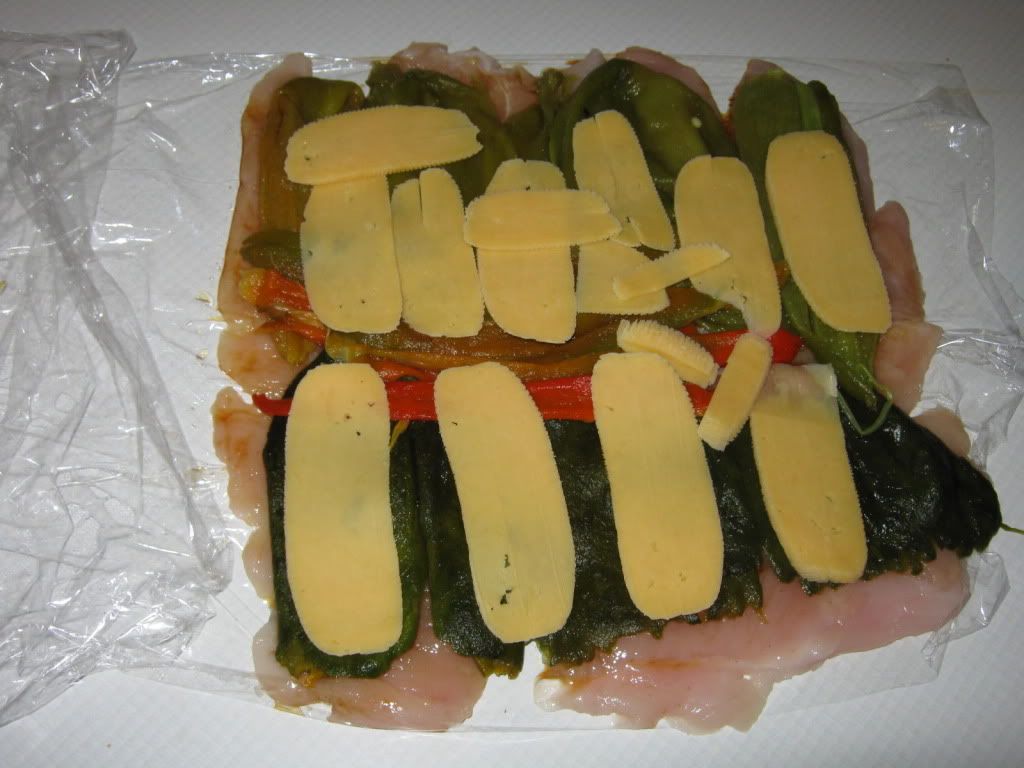 Last was some left over egg noodles...??... we'll see!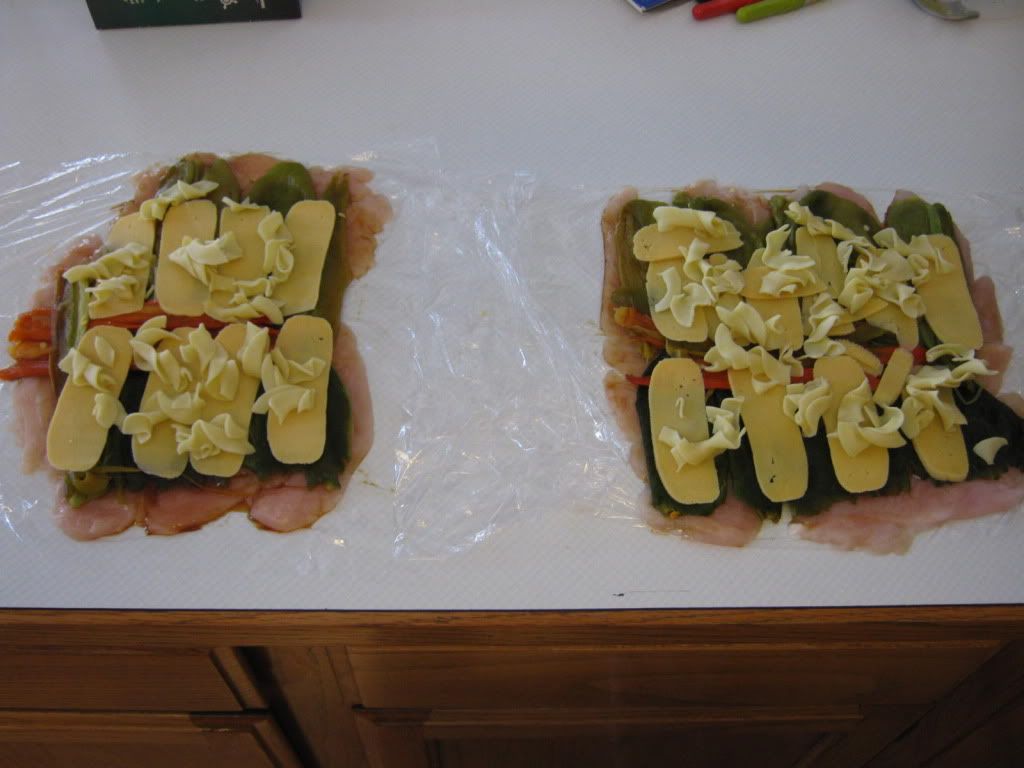 I rolled these and found this step to be much more challenging than any fattie I've ever done. I think it was due to using tenderloins (lots a smaller pieces) instead of breasts. I finally managed to finish, then stuck them in the freezer for 30 minutes before I bacon wrapped.
Bacon wrapped
These will be grilled this evening with a hickory smoke bomb.
Thanks for checking out my chicken roll.
Tracey