So i shut it down about 2 hours ago and its still at 165.. I have it dialed in at 200...
I will post picts tomorrow. But this thing is needing very little propane. I am just useing a little lantern style bottle. I ran it over five hours seasoning the the unit.. It still feels over half full(The little bottle)..My vent is only a 3/4 inch pipe. I had to cut the bottum seal off the door for it to kepp a flame. Once i did that i put my coleman 2 burner stove ( only one burner running on almost off.) as low as it would go. I just used the second burner to to get the inerts up to temp. ( meaning the insulation and side walls.) I shut the second burner off at 235 and then my other burner is set at almost off... It kept the temp at 195 for over 3 hours steady before I shut it off. (I just ran pan after pan of smoke through it to season it)... tomorrow is the big day.
What you guy's think 200 for a couple hours just like i do my oven jerky??? How many pans of smoke?? Or should i ask how much smoke?? It seems a pan last about 1 hour.. Any ideas for the greenhorn???
Ryan...
I am doing 15 lbs. of idaho elk jerky... High country....
Here is my smoker I built yesterday. The old girl was pink so I did throw a coat of primer on her so she would match the house. What ya think of her?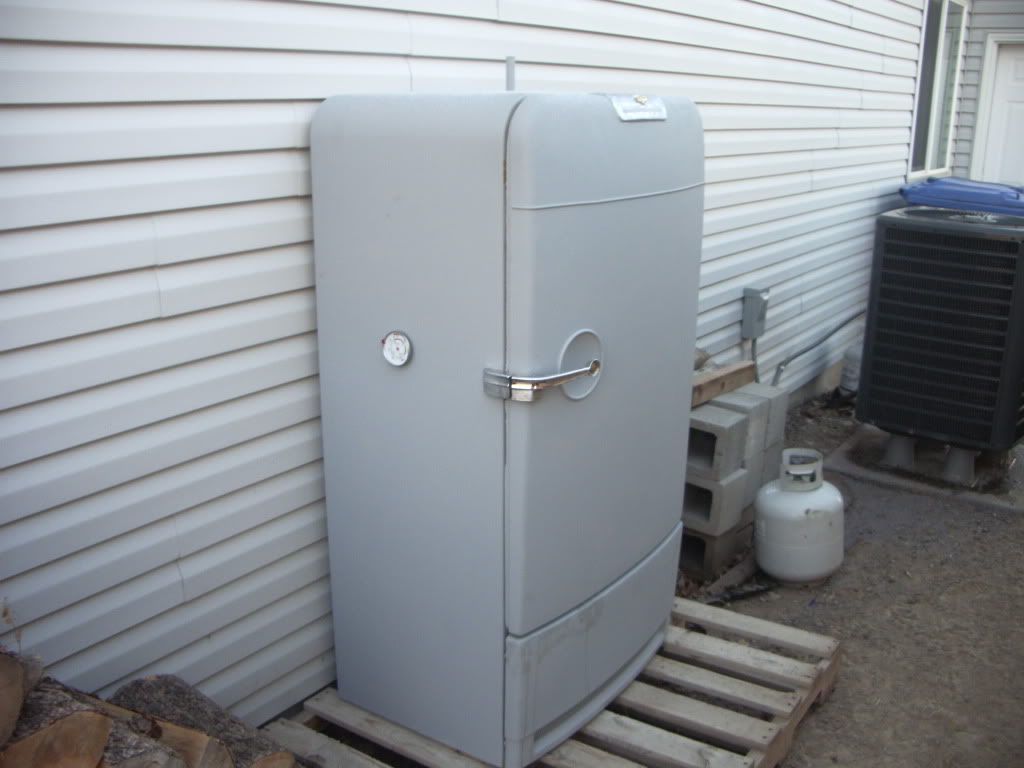 I have 15 lbs. elk that will be ready to go here in a couple hours.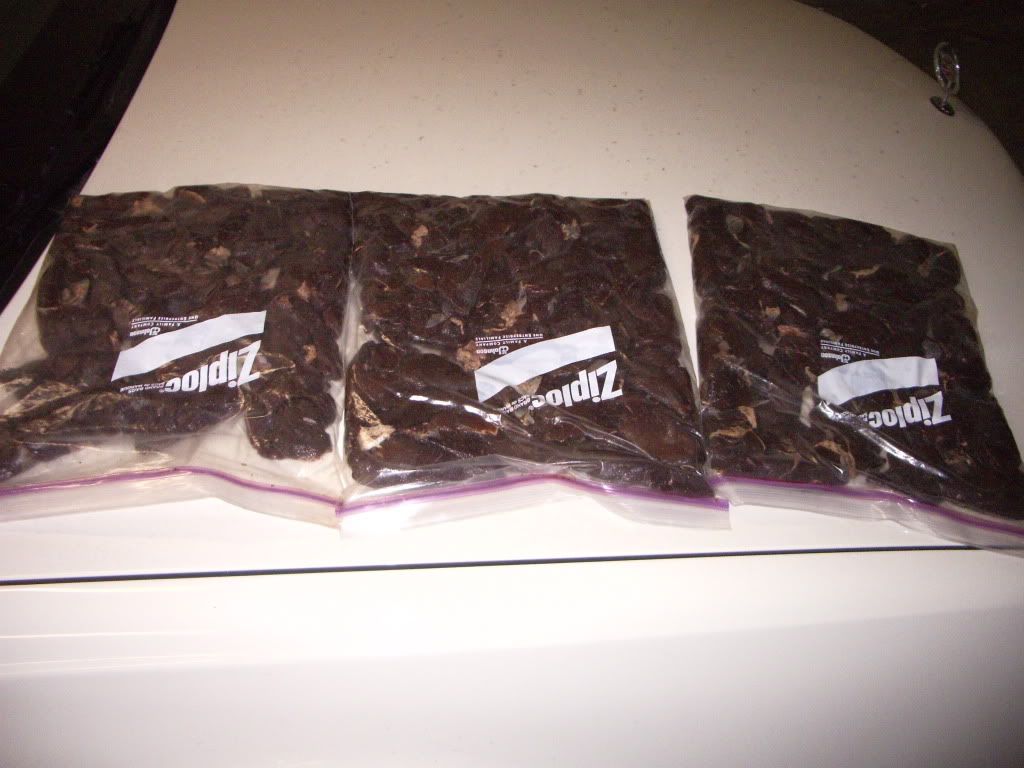 Any suggestions on what wood to use and how many pans??
Ryan.