The other day my Cousin was planning on coming into State to visit.
He was supposed to bring some of his homebrewed raspberry beer (he is supposedly becoming quite the Brew master) and I thought it would be great to smoke up some Q and drink some brew!
Would have like to do some pulled pork, brisket and some burnt ends and ribs but as time allowed I couldn't do the long smokes, then turns out he forgot the beer
Then he wasn't going to be able to make it here until next time anyway SO...
No need to worry about prepping up some Q but now I needed to smoke something, I just had to!
Didn't want to do anything that would take very long and had already planned on some pepper shooters wrapped in sausage so I went from there.
I did a few pepper shooters wrapped in bold JD sausage and the others wrapped in bratwurst meat, tried to find the post from someone who recently did them that way but couldn't find it. For some reason I didn't get any pics of the prepping of the cherry bombs but there will be finished.
For the random things I used the remaining hot JD sausage mixed with a chub of regular.
A Taco Bell soft shell taco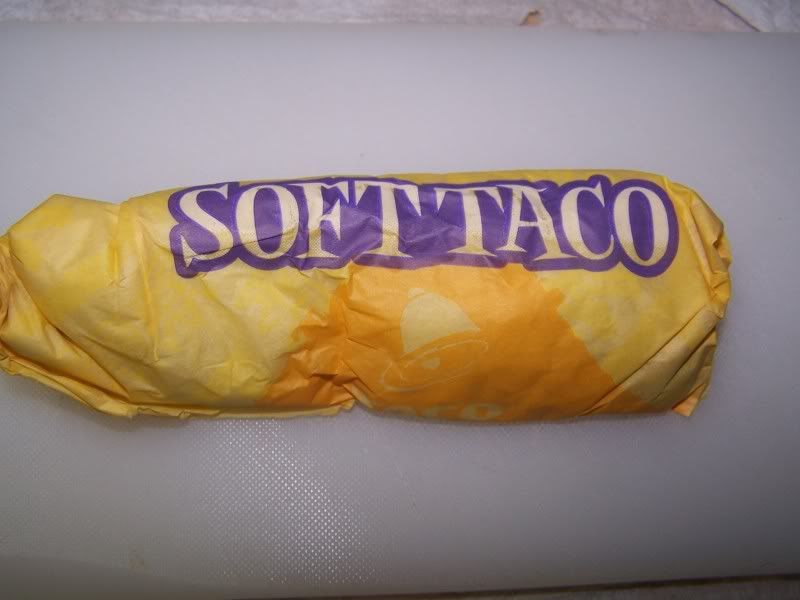 Some onion slices seasoned with crushed red pepper, salt, pepper, garlic and basil.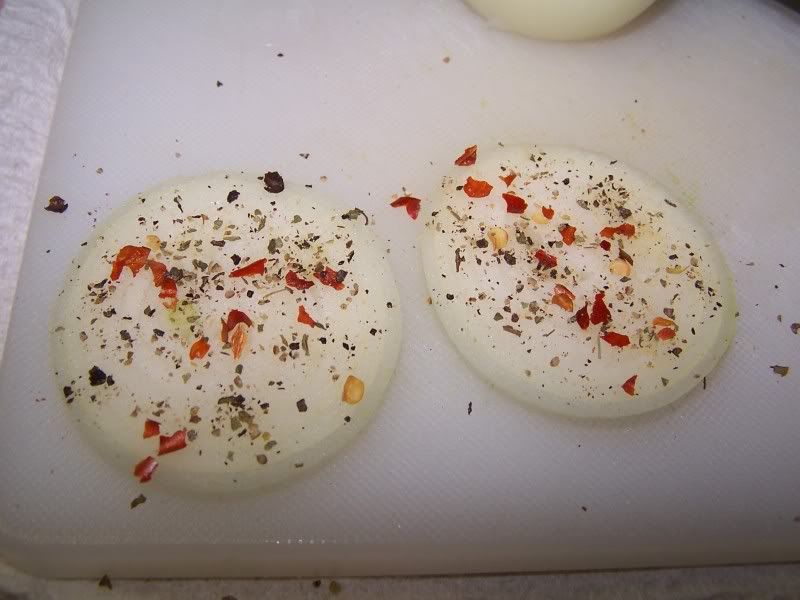 A few pierogies
Also took some ground turkey and mixed with a bit of plain sausage, feta cheese, fresh spinach, sliced pepperoncinis, oregano and garlic. I would have liked to add a bit of lemon zest but didn't have one.
Shaped the turkey into a log, wrapped and stuck into the freezer to firm just a little then added an additional layer of ground turkey/sausage to the outside so the feta and spinach wouldn't be in direct contact with the smoke.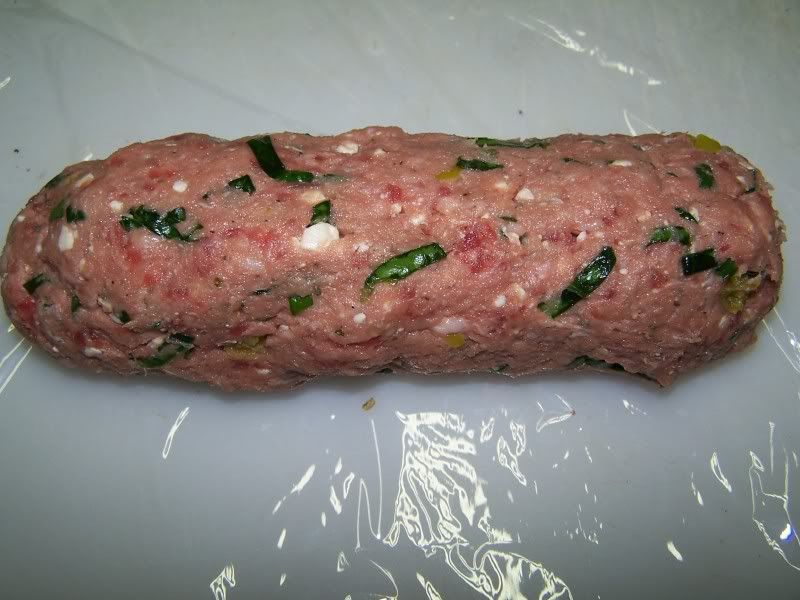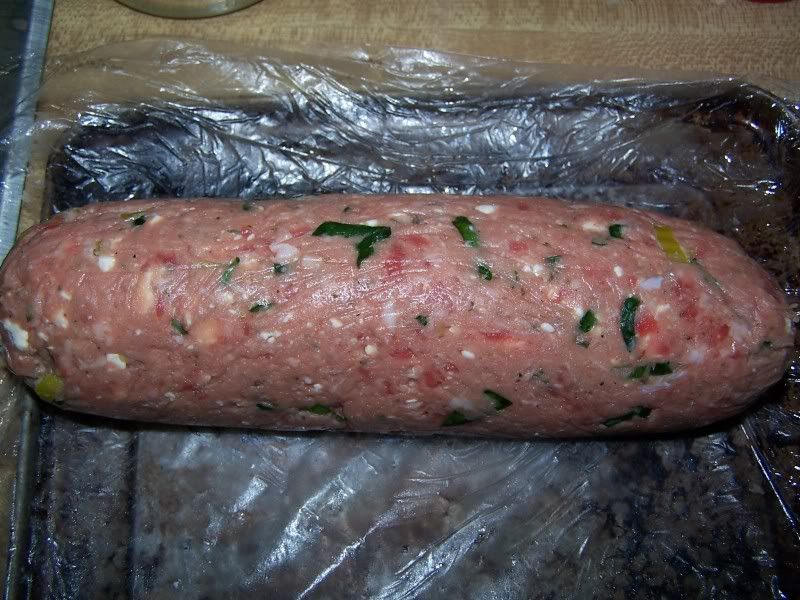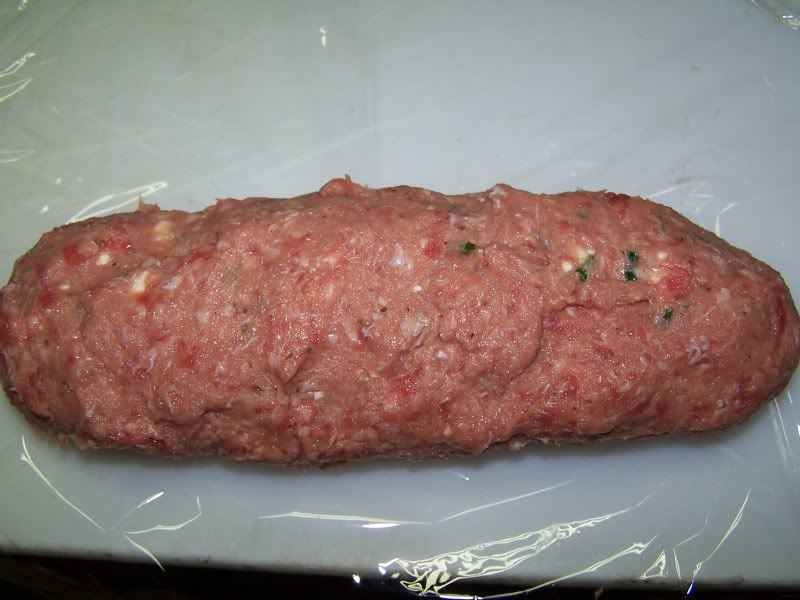 I also threw in the remaining brats.
Everything went into the smoker at about 250 over some random chunks of wood I had already cut to fit. Oak, cherry and birch were used.
The sausage wrapped items took about 1 1/2 hours to cook, brats I threw in somewhere during the middle of the smoke so I think they took about an hour or just over and the turkey took around 2 1/2 hours to come to 165.
I LOVE the pepper shooters with or without sausage.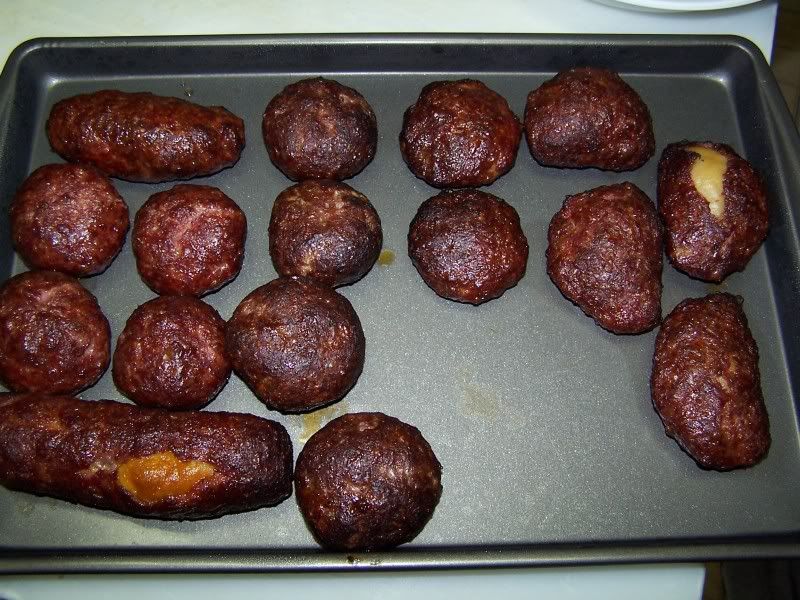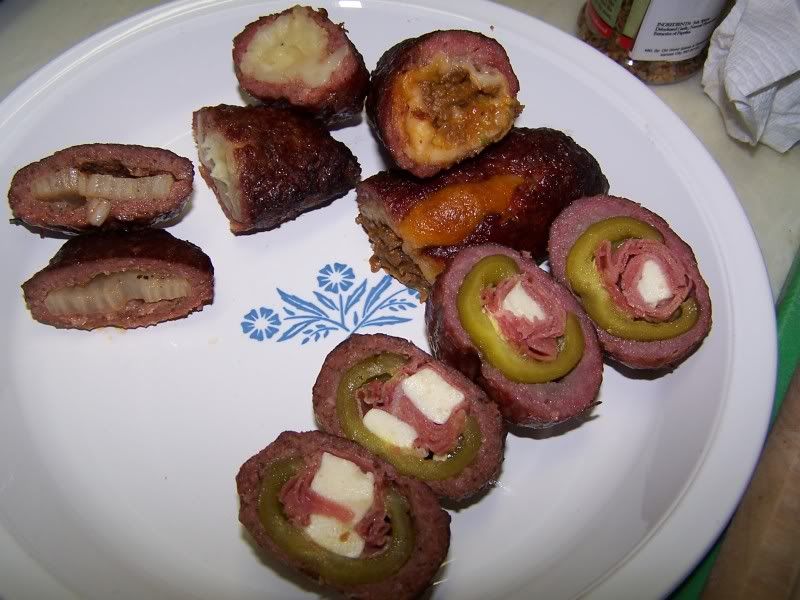 Onion was great, if you like onions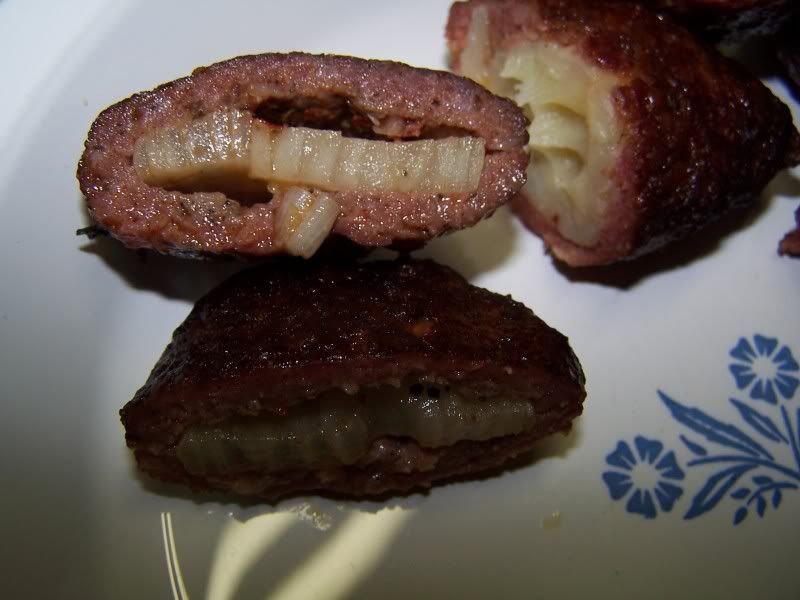 Pierogi-good but would have been better pan fried first though have done uncooked wrapped in bacon and they are GREAT!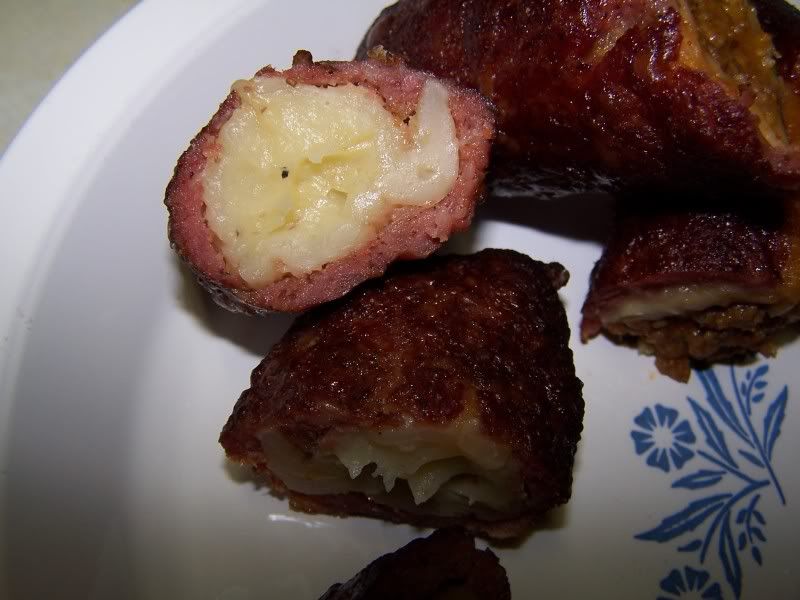 Brushing brats with some Curley's hot & spicy BBQ sauce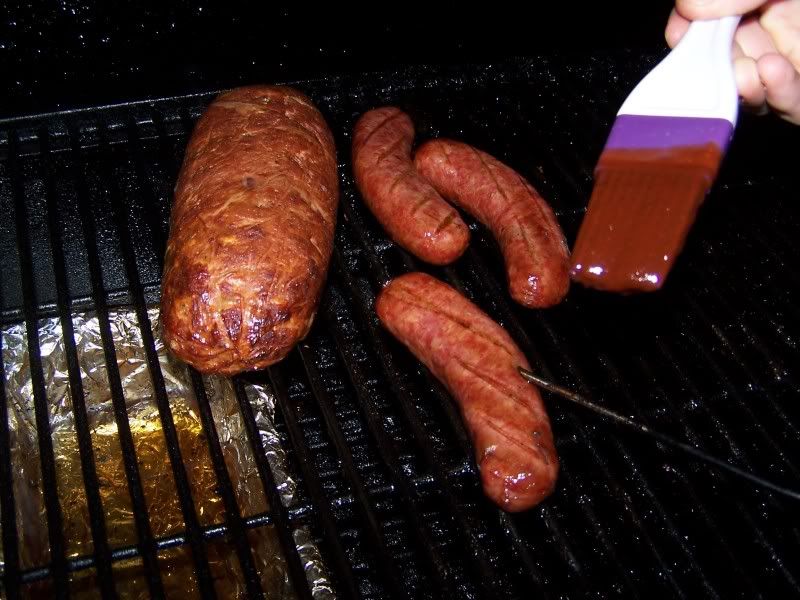 Turkey (pic is on the dark side)
All-in-all everything was good, things wrapped in sausage and smoked, hard to go wrong there.
The Taco Bell taco was kind of gross but what do you expect...
Everything else was great.
Oh, and I smoked the remaining bit of JD sausages and will be making some biscuits and gravy out of that.