Cold one this am west of CHicago, -2, but at least there is no wind. Trimmed the tough fat cap off a fresh picnic shoulder last night, and then injected it, rubbed it and warpped it for a night in the fridge.
Reapplied rub this am, and got it on @ 6:45 a.m., WSM puffing away, holding temp like it does.
Bought those fresh spares at the store pretrimmed, saved me some work, I like how this markeet tosses the tips, and skirt in the package as well. Rubbed them down, and will put them on around 10:00, Should have the ribs for the first NFL game, and the shoulder for the 2nd. Also doing some beans with the skirt.
air temp: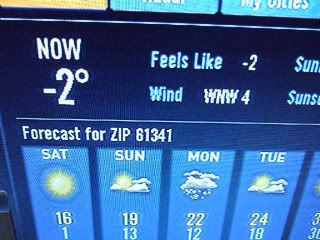 untrimmed picnic shoulder: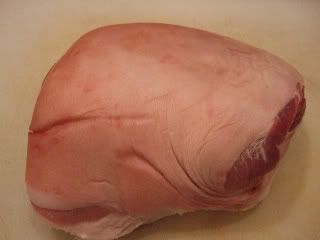 trimmed: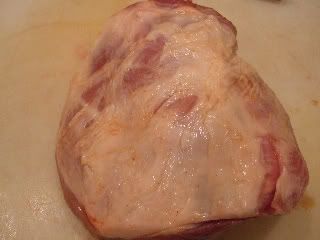 injected and rubbed:
wrapped: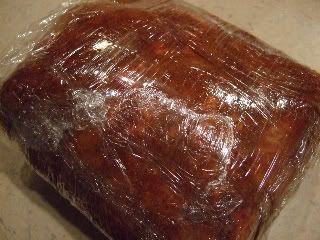 re rubbed:
on the smoker: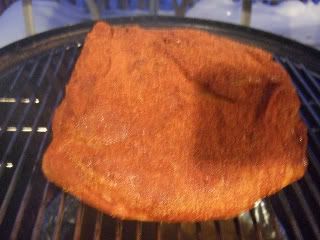 wsm: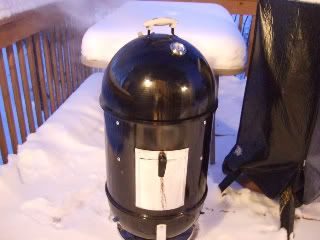 spares, etc.: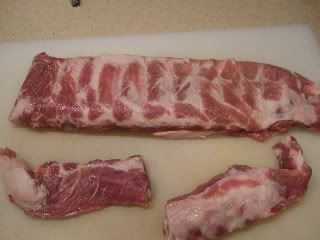 rubbed: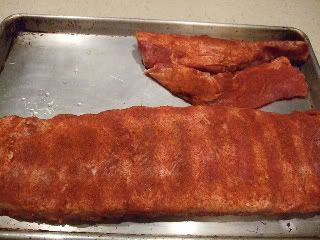 thanks for looking at the prep work, more pics to follow