I have taken the recipe that Beer-b-q posted and made a Qview for ya'll.
Enjoy and I will post the progress.
Here is the ingredients of the mop, rub and slather.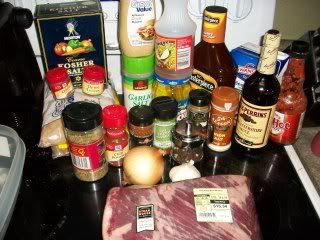 close up of the meat label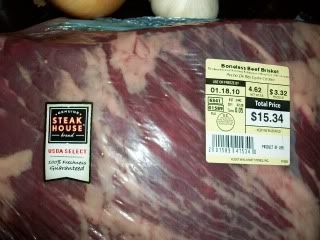 after the slather and rub is applied and into the ref. to rest before the morning.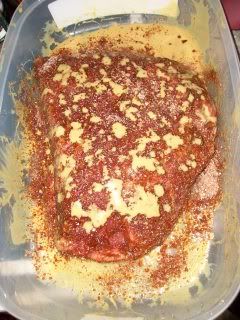 More pictures to follow after it is in the smoker.