A friend had a trkey so we decided to smoke it. He brined it overnight and brought it over in the morning. I rinsed and applied Lawry's perfect blend poultry rub and placed in the MES at 250* with a mix of about 75% apple and 25% hickory chips.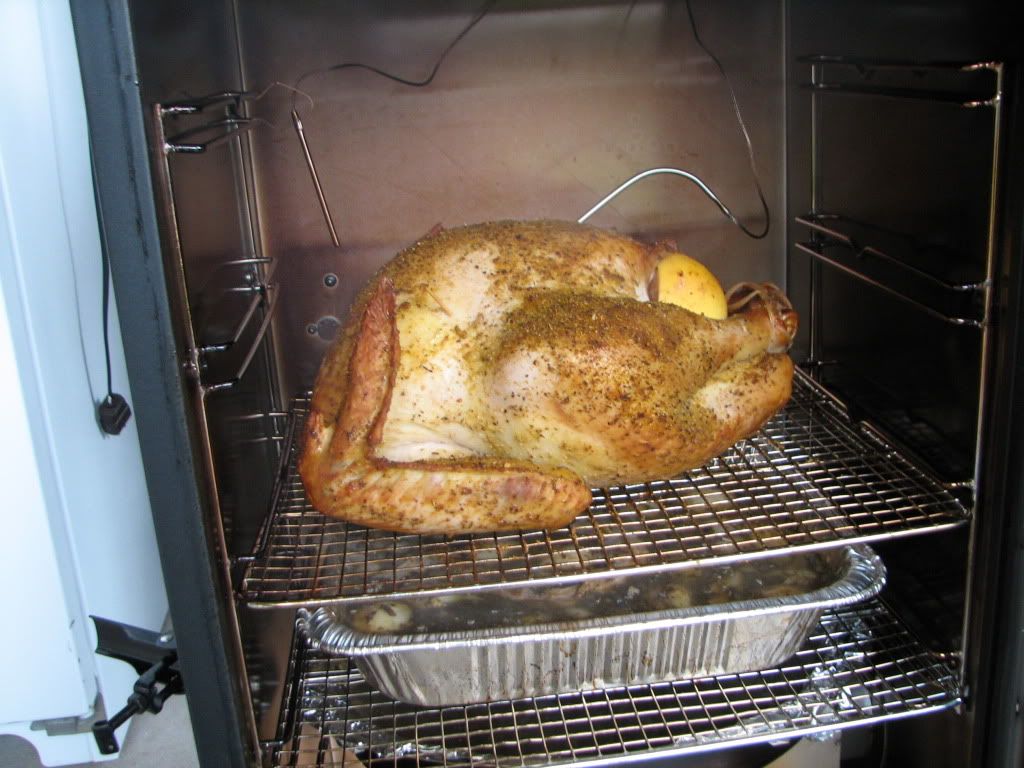 Had to peek at 2 hours.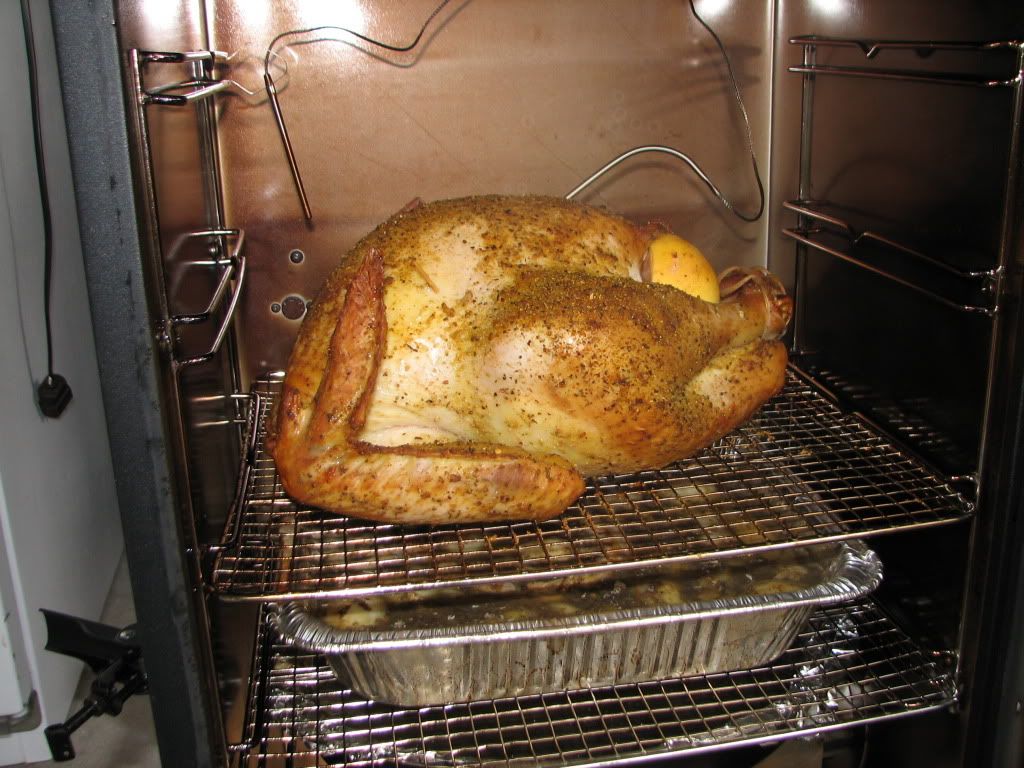 Added a couple of fatties to baste the bird and well... just because.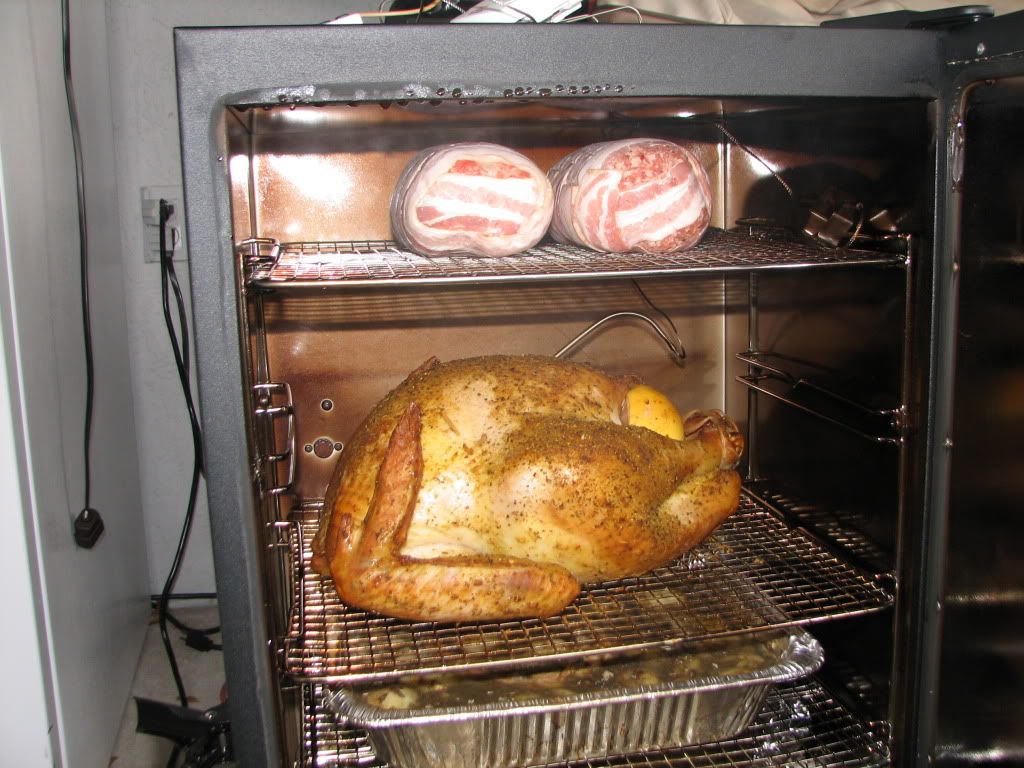 Time to eat!!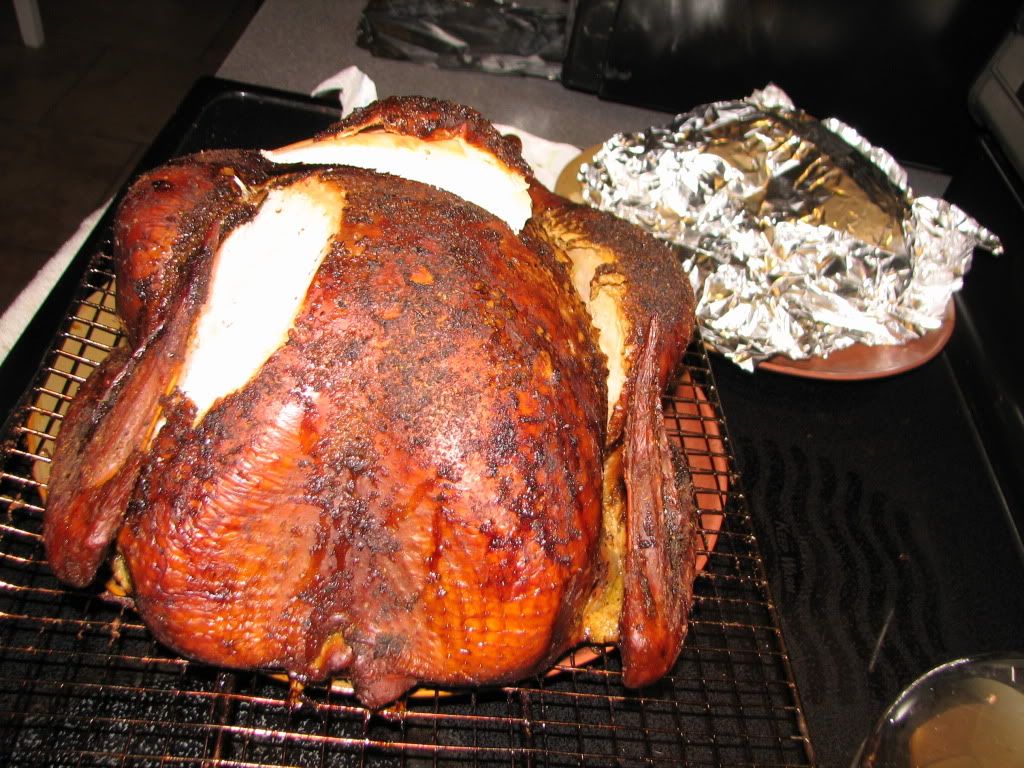 Got rave reviews and no leftovers