Alright,
So my first attempt at bacon went pretty well. As usual I can't leave well enough alone, and decided to change things up a bit.
I've got 2 belly halves curing right now. One is about 4 lbs, one is 3.5 lbs.
Skin removed but not split
4lb slab:
1/4 cup tenderquick
1/4 cup dark brown sugar
1/2 Tbsp onion powder
1/2 Tbsp garlic powder
1/4 Cup maple syrup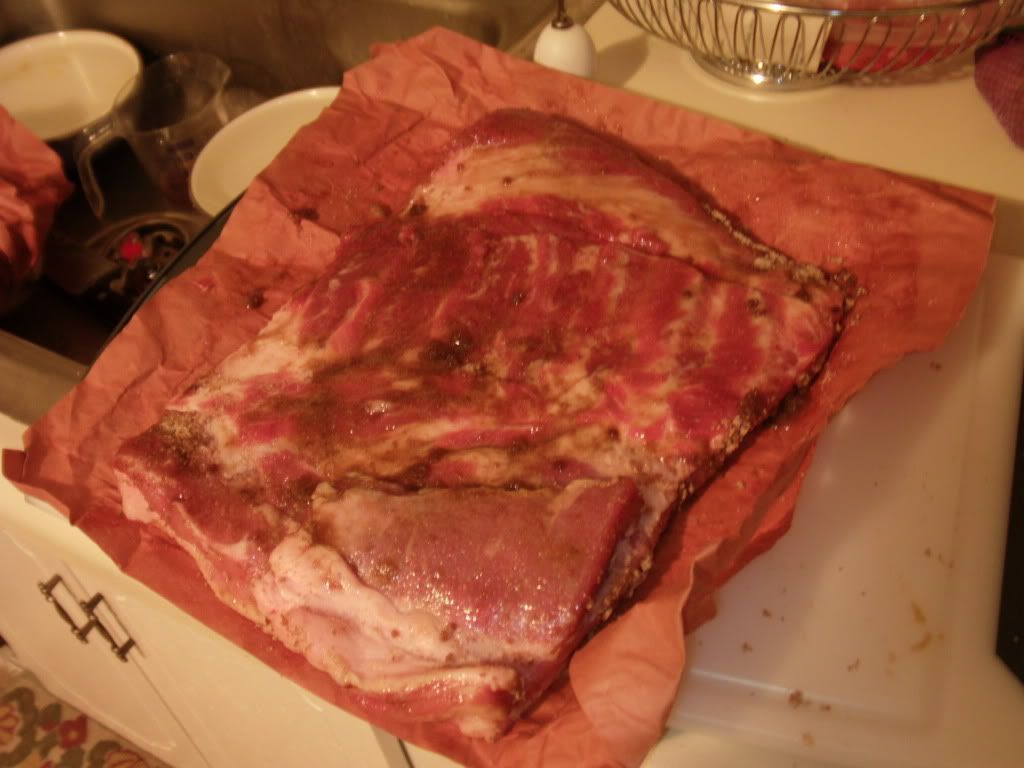 Rubbed with maple syrup
3.5 Pound Slab
Just shy 1/4 cup tenderquick
1/4 C Cracked Black Pepper
1/2 Tbsp Onion Powder
1/2 Tbsp Garlic Powder
1/2 Tbsp Mustard Powder
3 Bay Leaves Crumbled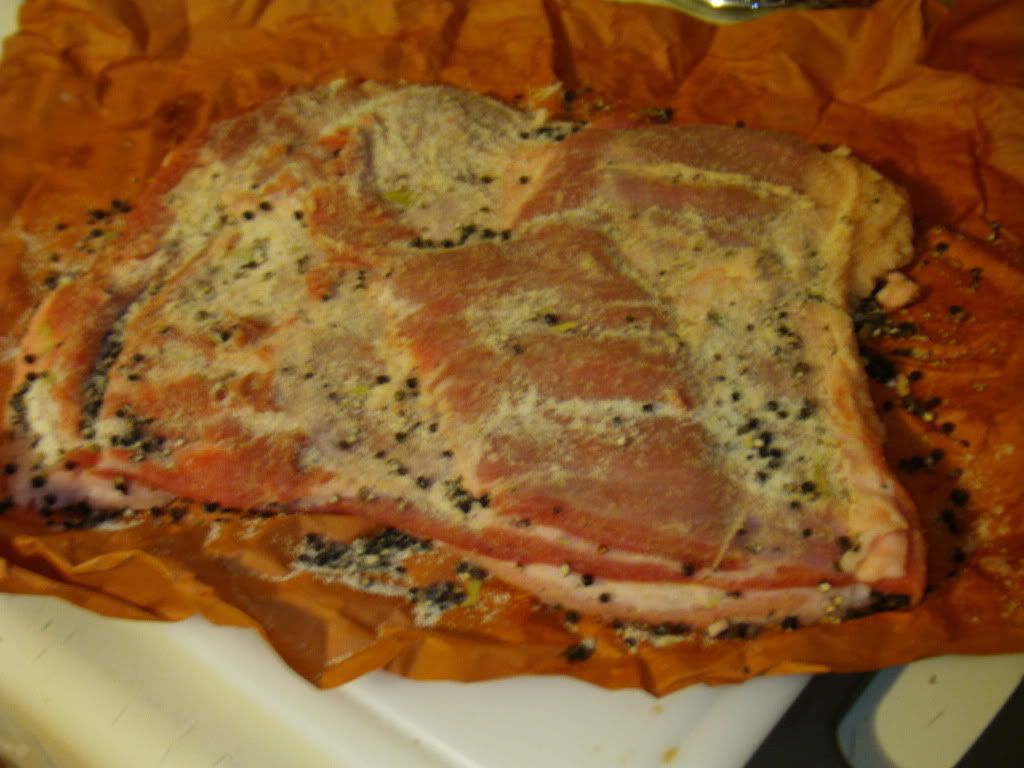 Rubbed and ready to go in the fridge.
Sitting in the fridge since last night. Flipped this morning and will flip 1x per day for the next 10 days or so.
This time I decided to remove the skin completely. I felt the last time the skin blocked some of the penetration of the cure and flavoring. Will see how it turns out.
Will post pics of completed bacon in about 10 days.
Hope you enjoy!