OK so couple of weeks ago I smoked my first two chuckies... couldn't let Dude have all the fun!
We ate some right away, but here is what I did with the rest of the meat:
Dinner #1:
(the more original one)
1. Started by sauteing shallots, shrooms, garlic, thyme, rosmary, sage, and some white wine.
2. Then added about 1 lb. of smoked chuckie.... love the smoke penetration on these.... mmmmm.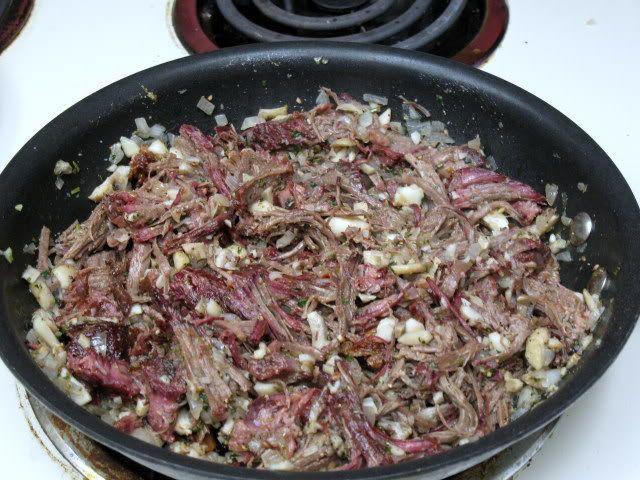 3. Thawed some puff pastry dough put half of the chuckie mix in each and topped with provolone cheese.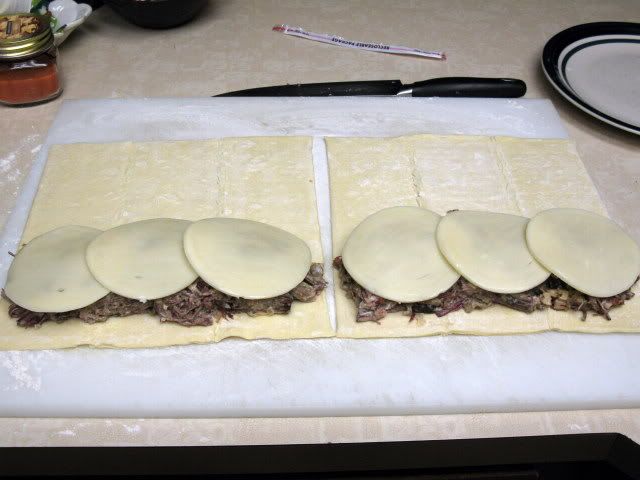 4. Rolled them up and brushed with egg wash.
5. Baked at 350 for about 20 minutes, till golden brown.
6. Let cool for about 10 minutes while I tossed a salad together and served it up. Wife and I ate one for dinner and the other for lunch the next day... heh-heh.
Dinner #2:
(pretty basic)
1. Made up my sauce of 1 part Sweet Baby Ray's BBQ sauce, 1/2 part apple juice, 1/2 part cider vinegar, and brown sugar to taste. Then dumped in about 1 lb. of chuckie and let it simmer for a bit. Served on some soft potato rolls with a little bit of slaw... basic and good.