I just fininshed 10lbs of snack sticks using High Mountain Pepperoni mix. One think I did not do was a ice bath to cool them and I wish I would have
They would have turned out much better. Here are a few pictures.
Mixing the beef and spices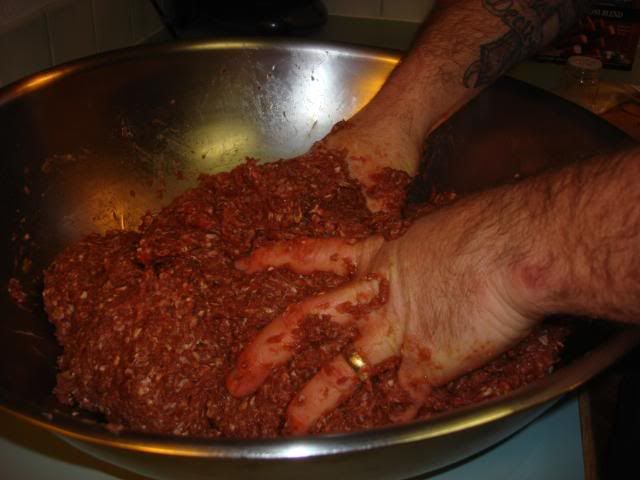 Filling the casings
Ready to hit the smoker
I filled them too full, next time they will be smaller.
Here they are in the smoker at 200*
after some TBS
Sorry about the sideways picture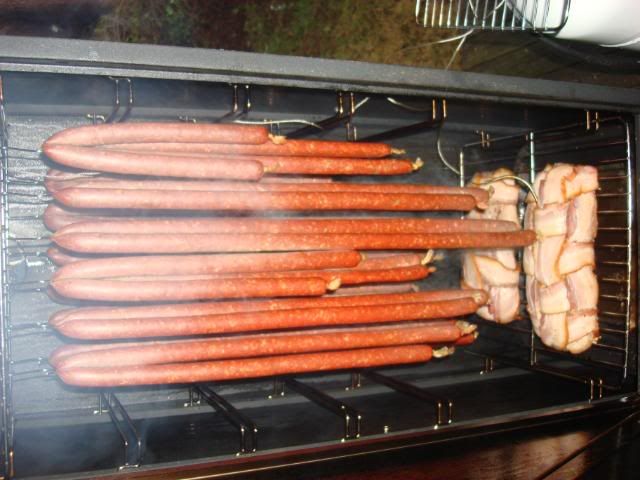 as you can see I did a couple Fatties as well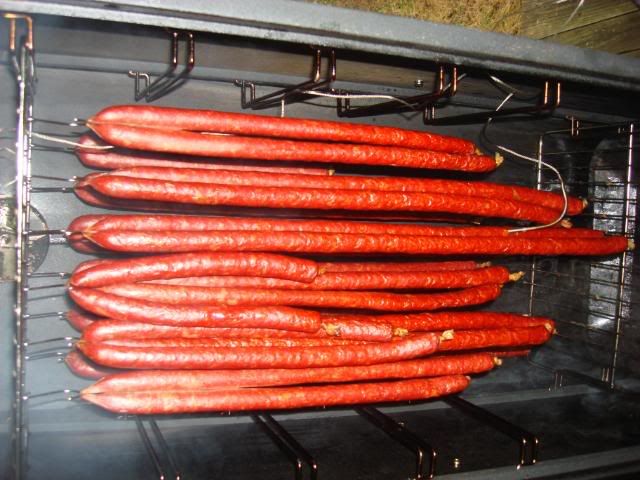 I made some short and some long, some full some less full to see what worked. This is my first try at this and I wanted to do some testing.
The finished product