I made my first fatty kind of on a last minute decision for new years. it was basic italian sausage, with one side being cheddar and banana peppers for the wimps, and the other side being jalepenos and pepperjack cheese. I wrapped it up with turkey bacon to try to save on calories. I dont know, but to me the first time i read about sausage rolled up and wrapped with bacon, I just thought greasy heart attack. But i guess its not as bad as having a slice of breakfast sausage with your eggs.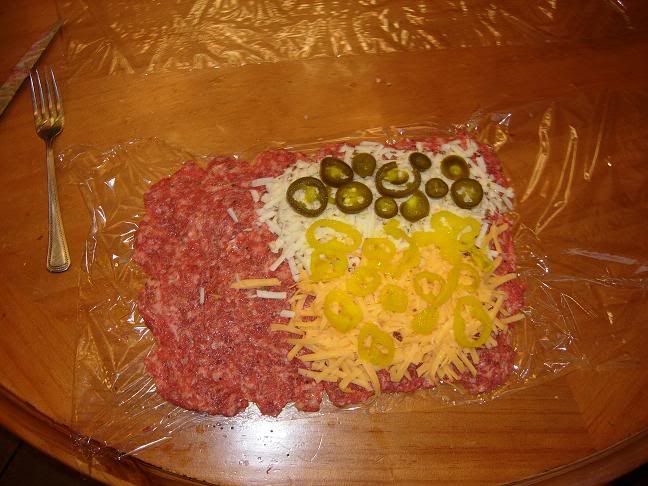 all the ingredients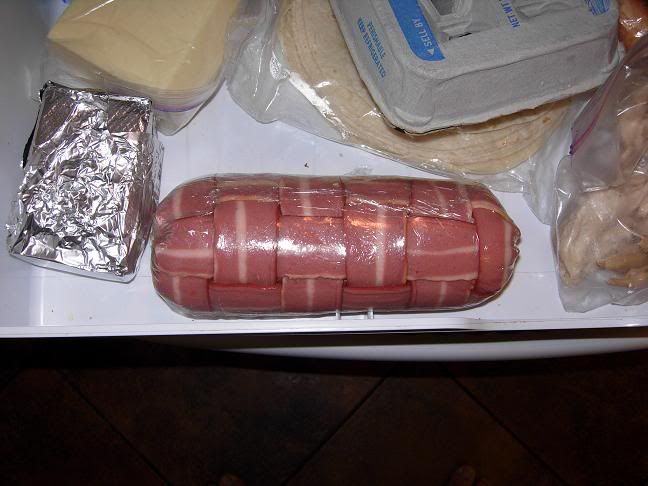 resting in the fridge.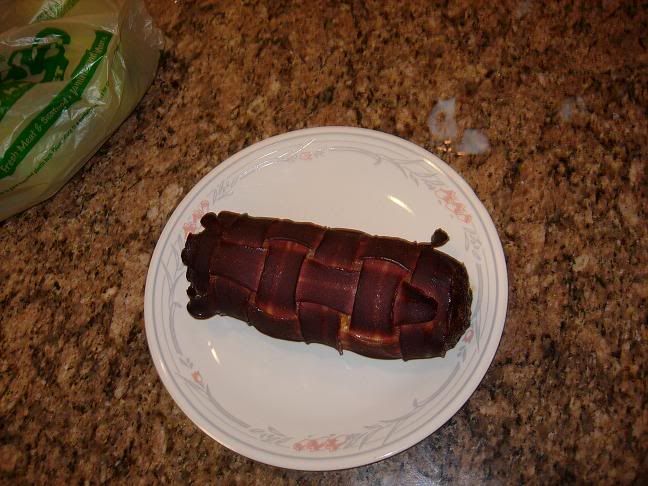 I smoked with pistachio nuts and hickory at 225 until the internal temp read 160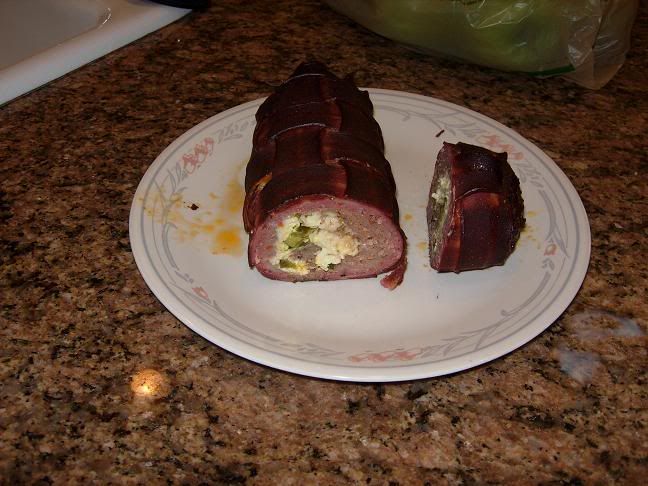 Here's the sliced up version.
The turkey bacon got way too crunchy. I think because of it being 95% fat free it was too dry, and it was too salty. I think next time I'll go with real bacon, I did notice that Costco sells low sodium bacon, which is probably worth a try. My wife and most of my family liked it. We sliced it up and put some on a biscuit.