This is a dish that was inspired a few days ago in a discussion about nachos with Dirt Guy.
I was going to post this as an entry for this months throwdown but forgot to add the code word.
It all started on an average day, decided I wanted to smoke a few things, while I was at the store buying meat I came across a jar of some Goya chipotle marinade, never tried it before but if it has chipotle I like it already.
So I marinated a chuckie in it then seasoned liberally with my chipotle rub. Oak and cherry, 250, wrap at 165, take to 205, rest 1 hour then shred.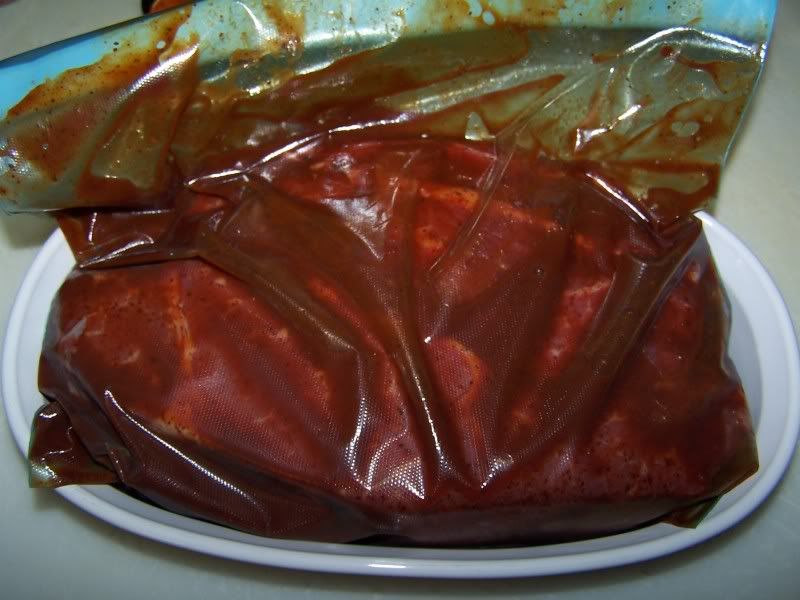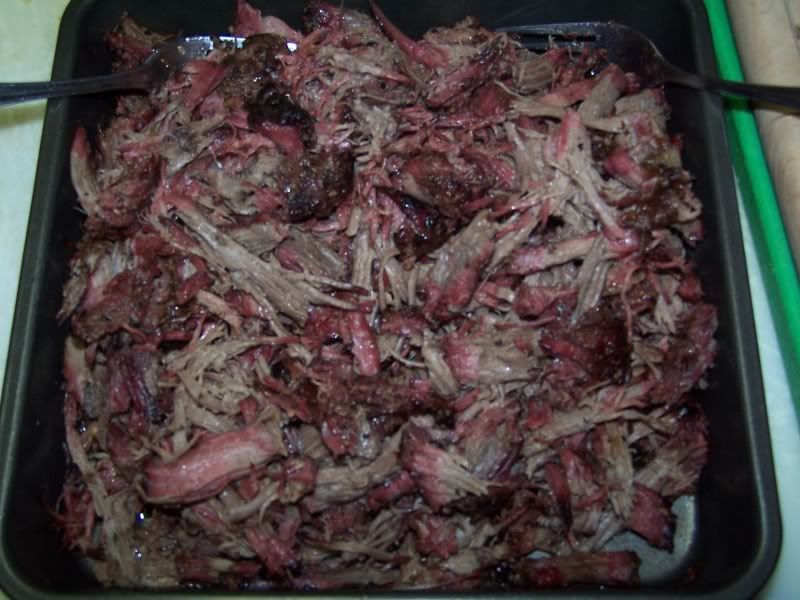 Nice and spicy.
A few days later I decided to use the rest up on some nachos.
To reheat I threw the meat into a crockpot with 1 cup beef broth and the juice from a jar of pepperoncinis, it was a delicious mixtures.
Had some Wonton taco chips that I broke into smaller pieces, topped with meat, cheddar/jack cheese, melted it. Added some onions, tomatoes, jalapenos and I didn't have any lettuce so I shredded up some fresh spinach.
Those were some tasty nachos!
Thanks for lookin.