Well my buddy came to town last weekend and we had a a little rib contest to see which kind of ribs/rubs we liked best. I used Jeffs rub on one anda half slabs and Bad Byrons Butt Rub on one and a half slabs and my buddy made one of his own with. I cooked my ribs with a 2-2-1 with a spritzer of apple juice and he left his on naked the whole time with no spritzer. We all liked the ribs and they were pretty much the same tenderness between the 2-2-1 and naked cooked ones. All in all it was fun and it was -15 degrees when we started and -25 degrees out when we finished.
Ribs Just going on.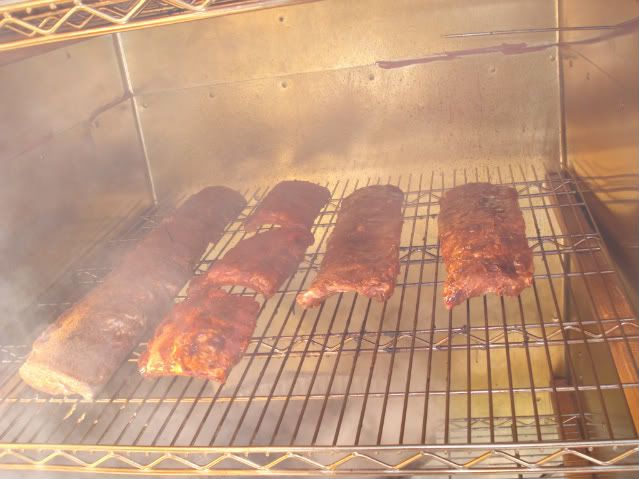 Another shot just going on.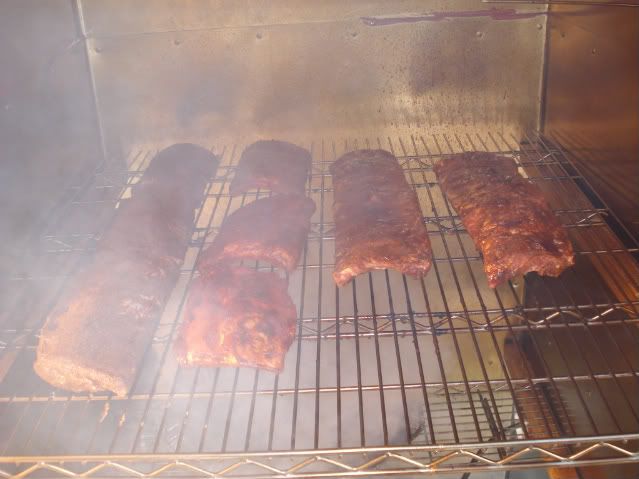 After a hour in the smoke.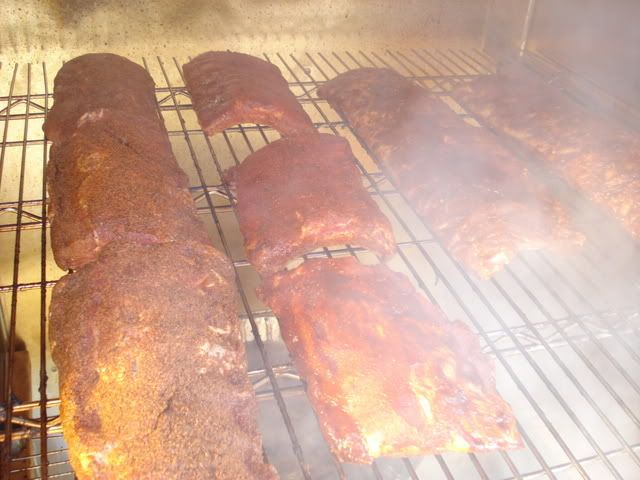 All done and ready to eat. There was no BBQ sauce needed on these baby's. They were good. All six of us loved them.