We were watching my faviorite show over the week end, Diners, Drive Ins and Dives.
Guy stopped in at a place that served pulled turkey, man oh man it looked good. I immediately told Carol I was going to get a Sam's chicken and try it, I have never seen anyone do a pulled chicken before so I thought I would give it a try.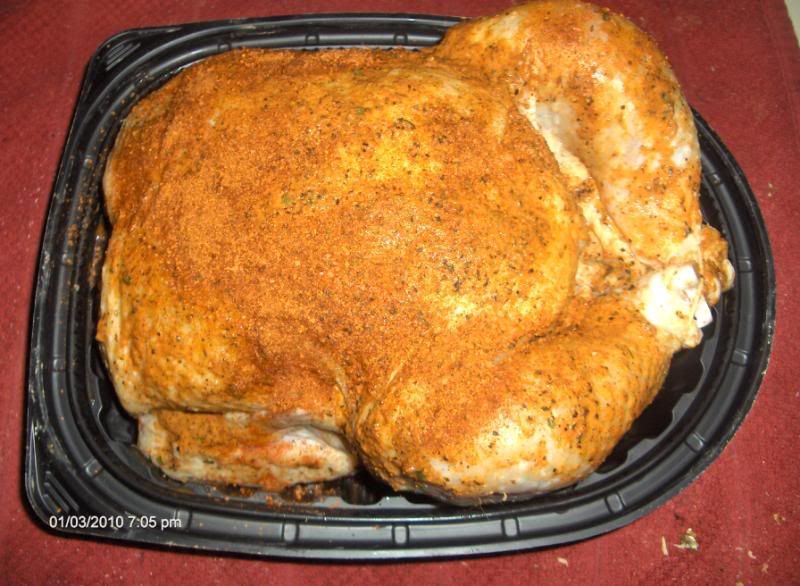 5.5 lbs pre rubbed, and injected.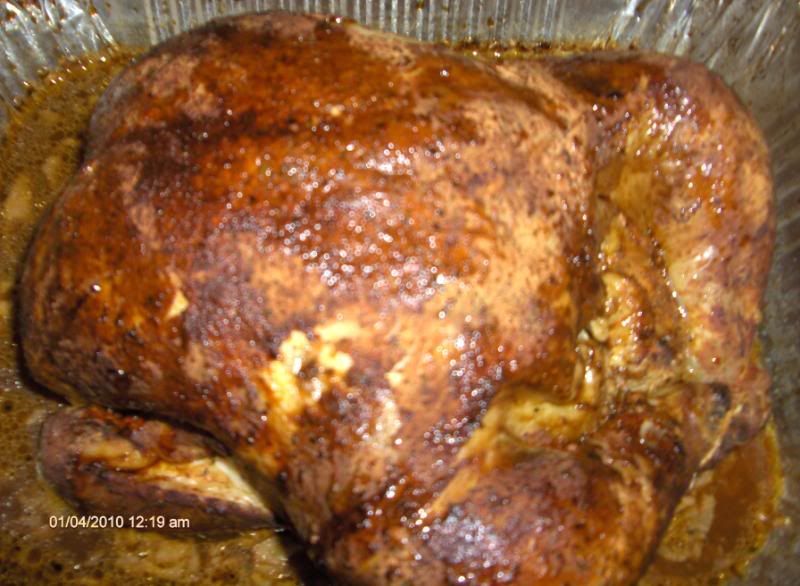 Ready to foil and rest at 185' in the oven.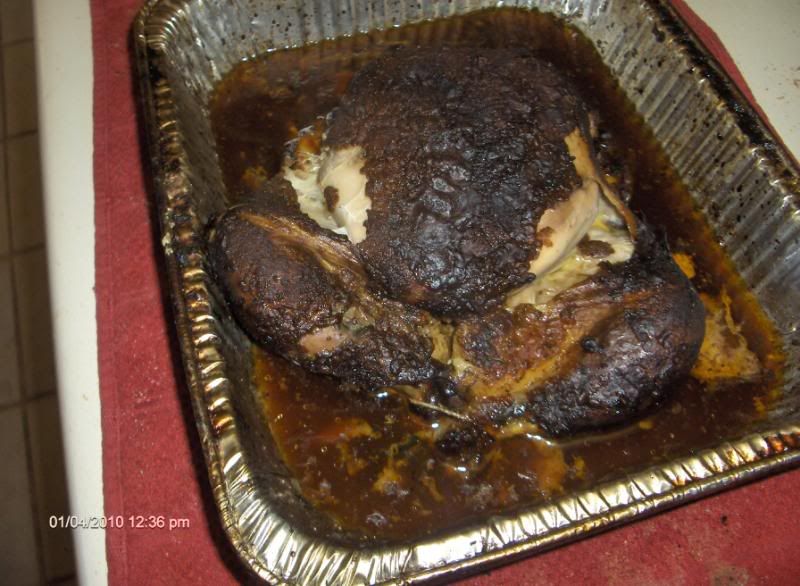 Today after removing the foil.
All I can say is man, oh man.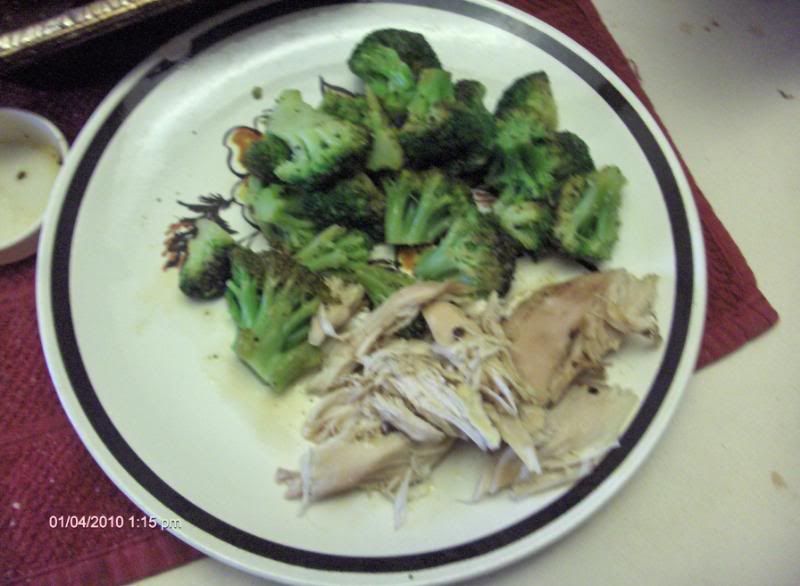 Carol's diet lunch.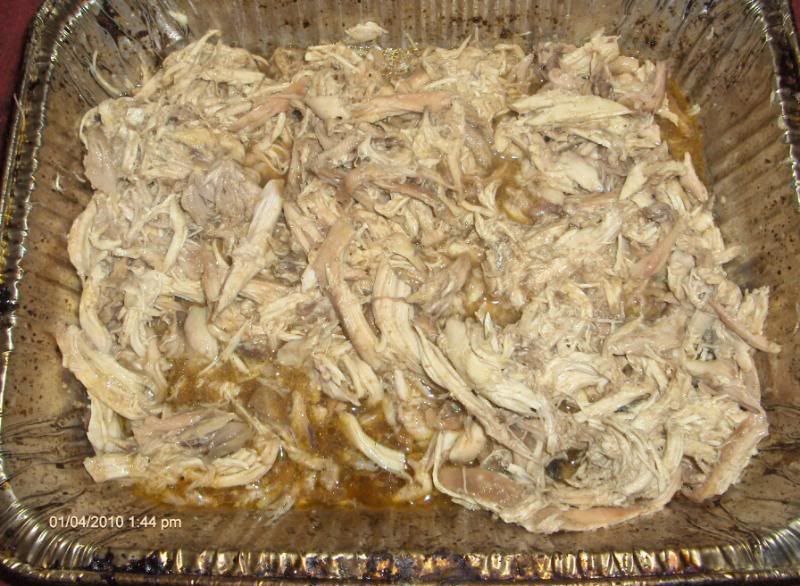 Swiming in the juices.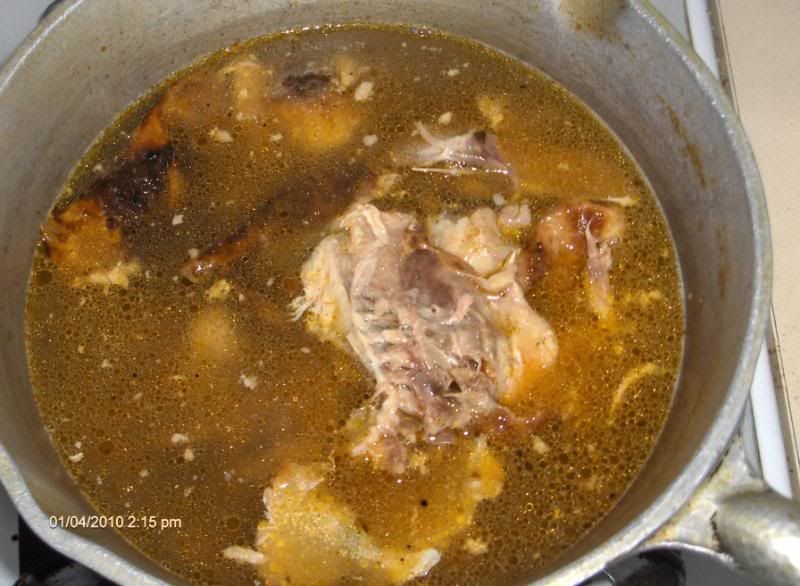 The bones and skin for a stock for later use.
This is outstanding. Give it a try.