didnt really do any prep other than grinding some pepper on it, as i bought it already marinated in a red wine sauce. apparently they ordered a bunch for new years and had left over on sale. butcher pointed them out said i should try smoking one. usually we dont have this cut around here much...
smoked over cherry, smoker at 225.
plan was to smoke to 135 deg... i musta shut the alarm off the reciever on the maverick but i caught it at 141. ran out there and pulled imediatly. wrapped in foil and then in a towel for a half hour rest.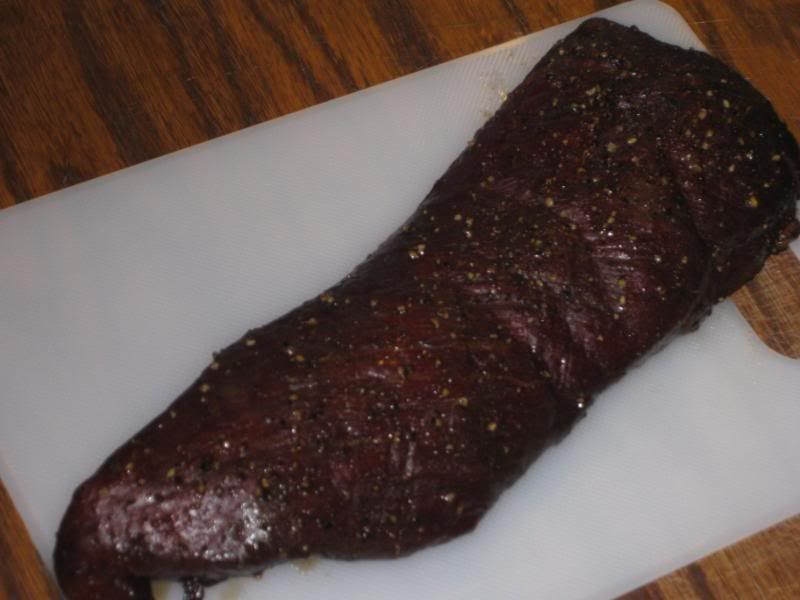 sliced cross grain
and had with some canned store bought baked beans... pretty bad eh... lol, was pretty good. i guess it pretty much the same as a london broil.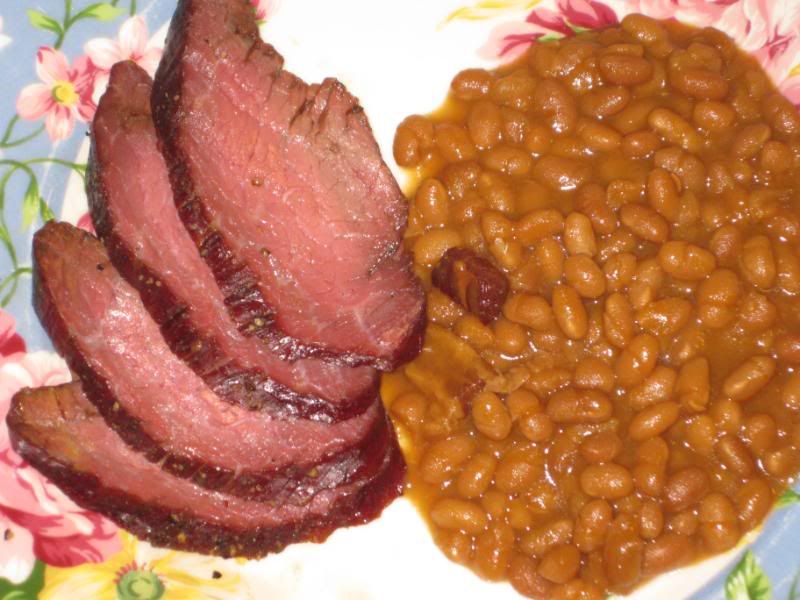 thks for cking my pics!!!