I decided to end my Christmas vacation in style. Cooked a small butt in the snow today. Lets go.................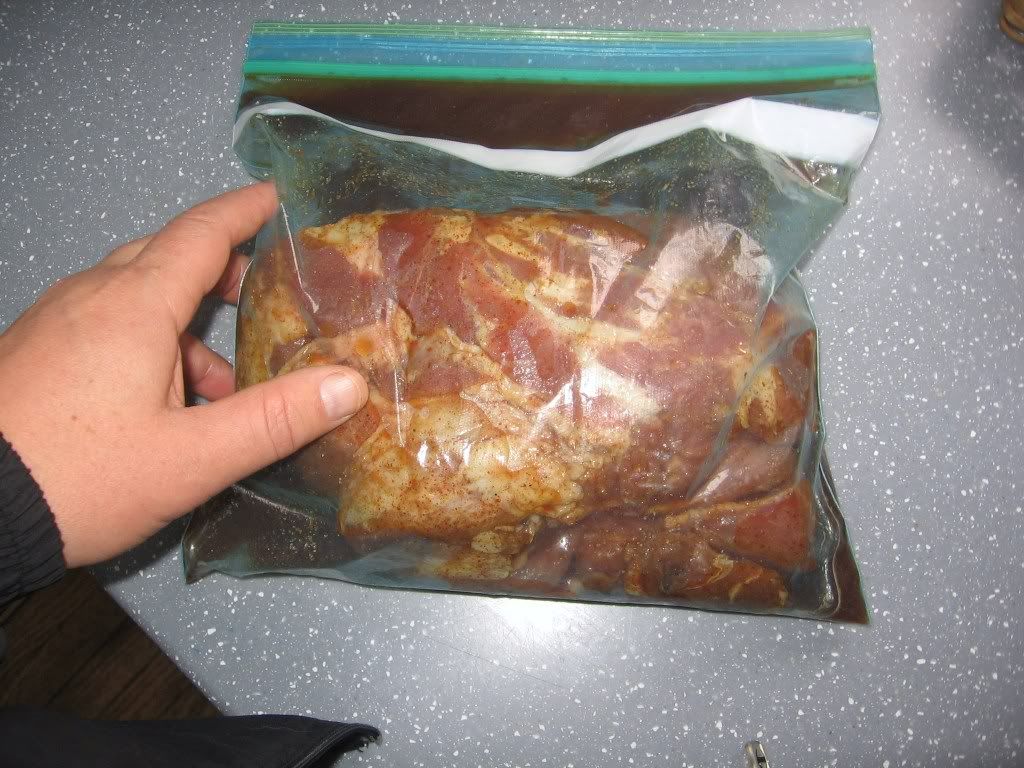 Marinated it overnight in a mixture of coca-cola, brown sugar, Tony C's, garlic powder, black pepper and a splash of vinegar.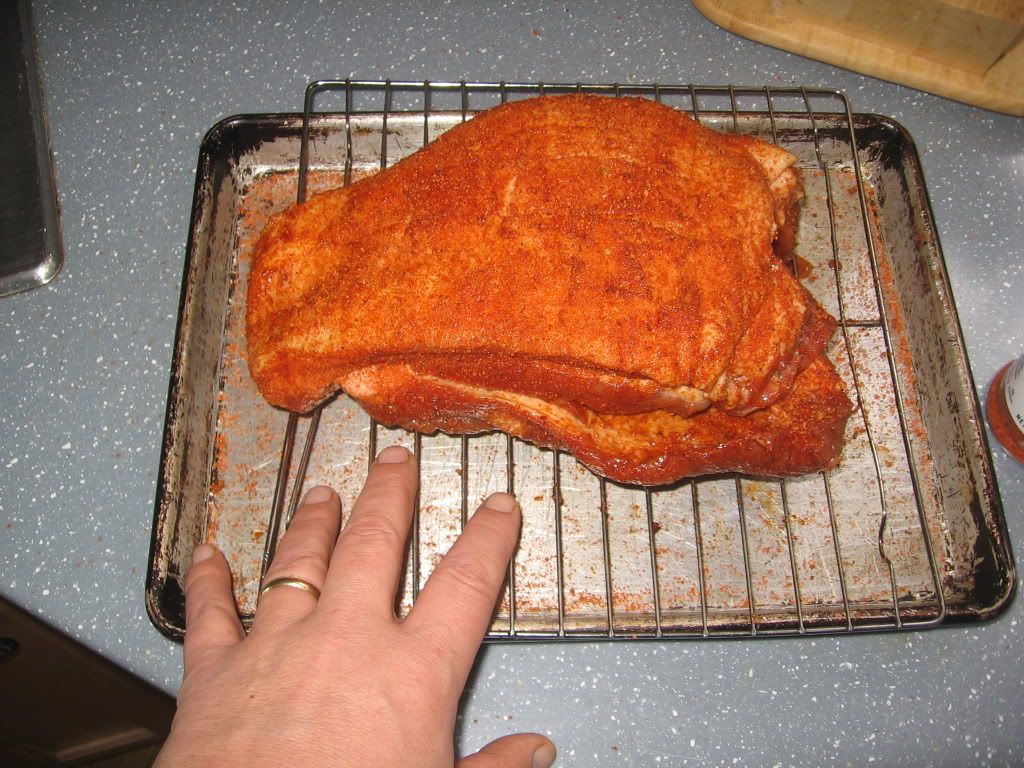 Rubbed it with Bone Suckin Rub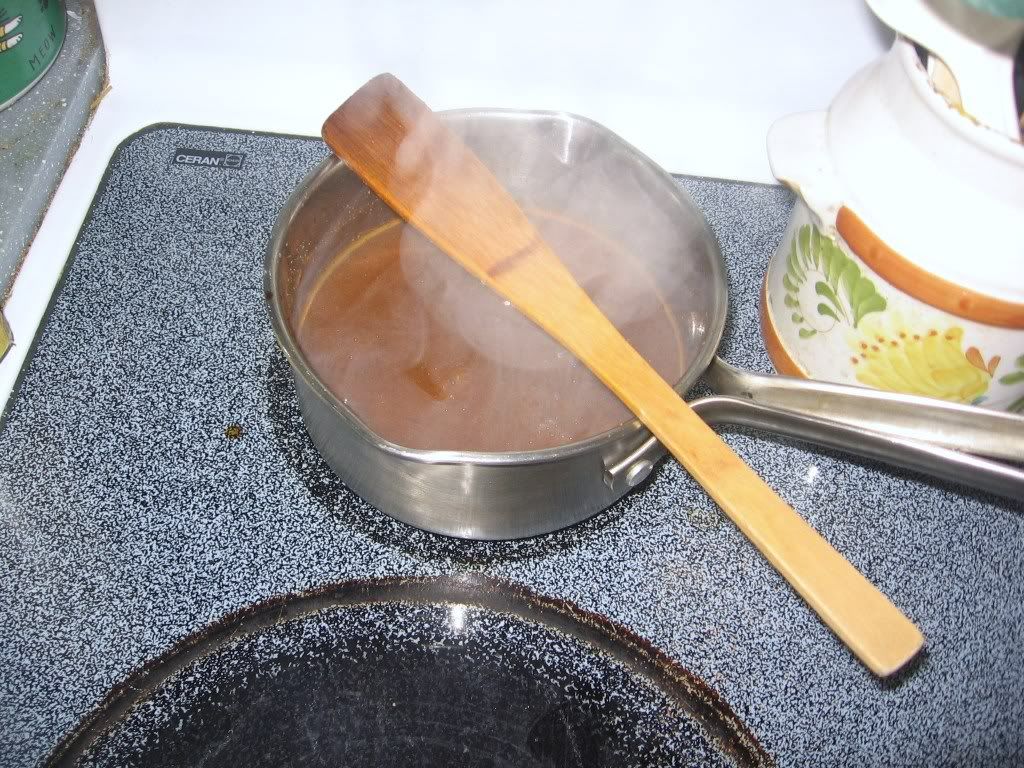 Boiled the marinade...
...and added it to a small foil pan with a bed of diced onion, 6 large cloves of crushed garlic and a little more rub.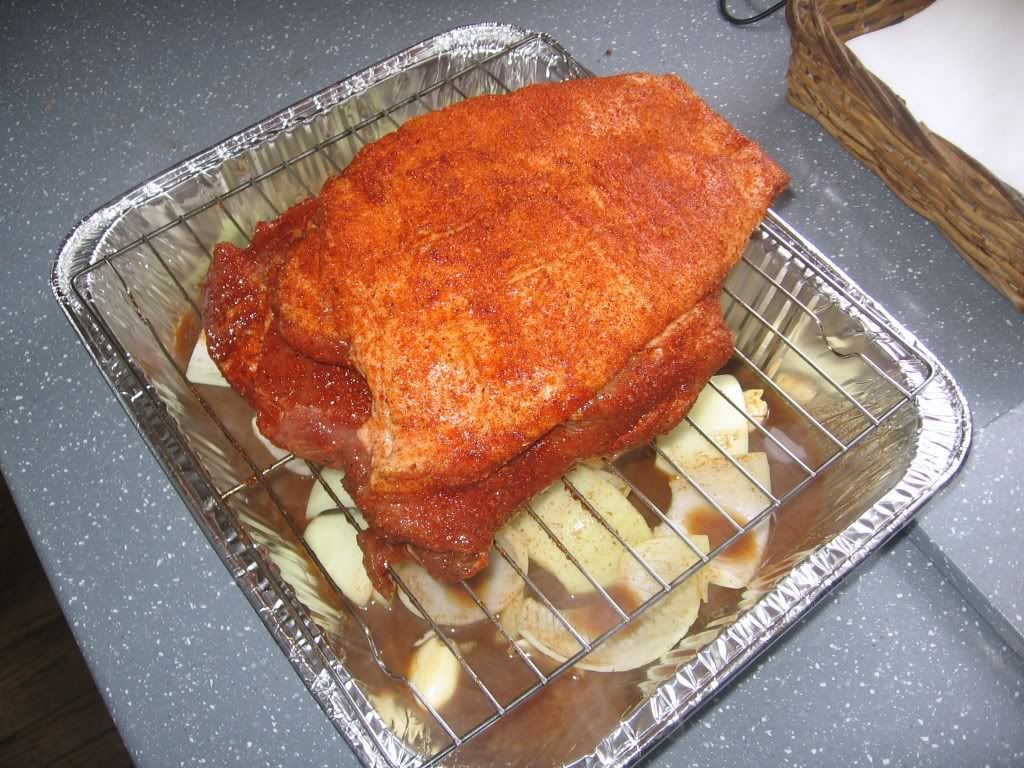 Then put the butt on a rack over the pan.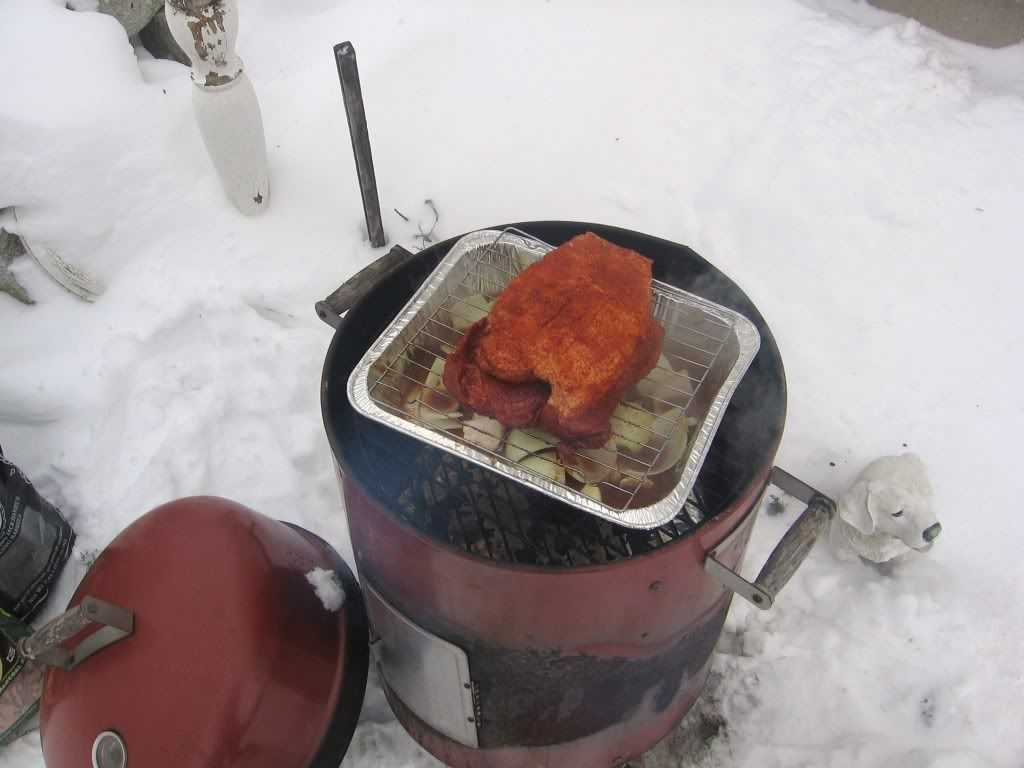 Popped her on the smoker just like that and let her go for 3 hours.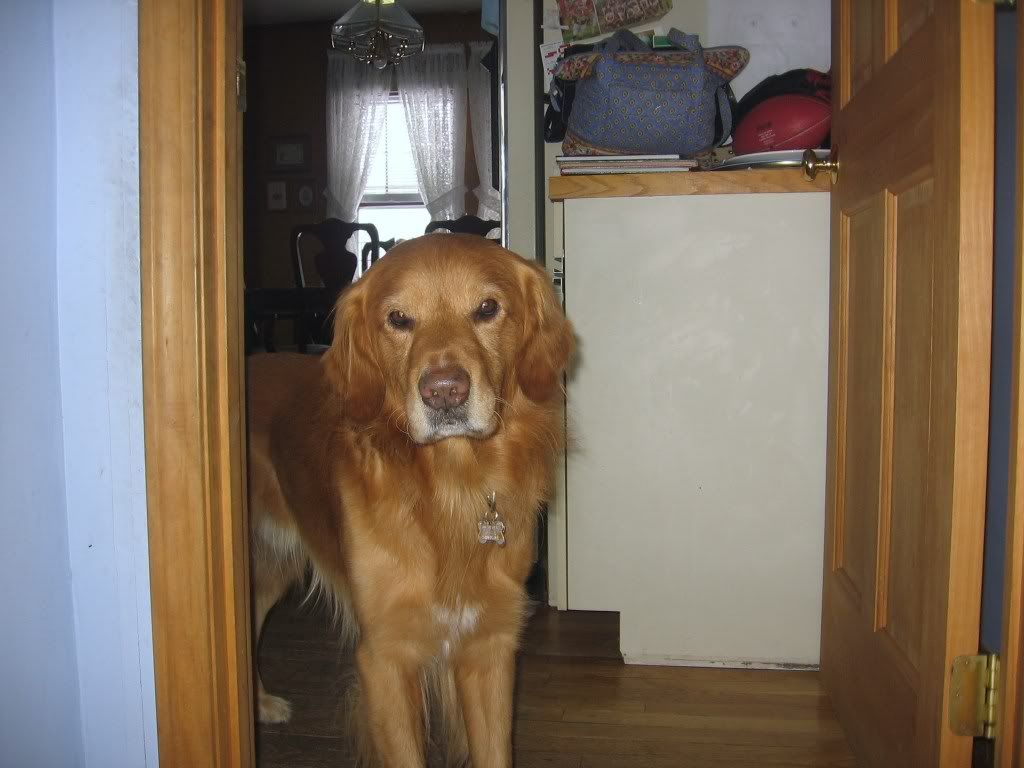 Brady patiently waiting for a taste.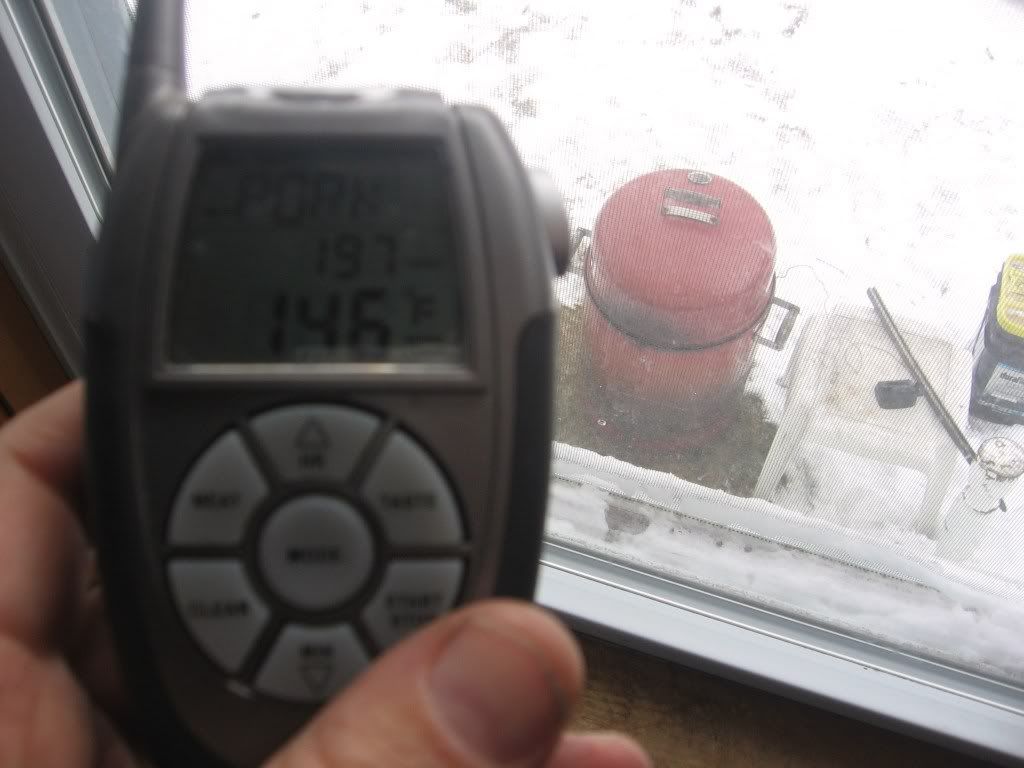 This is going to take forever :-(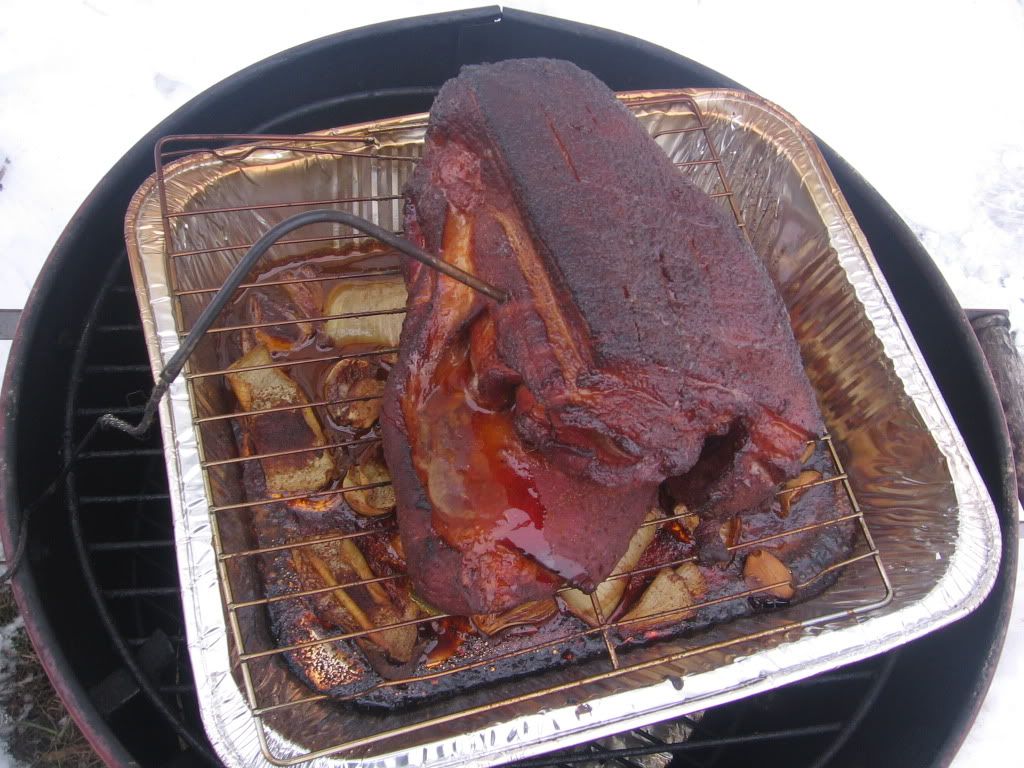 3 hours lated she looked like this. At this point it was getting windier and hard to maintain temp so I decided to finish her in the oven.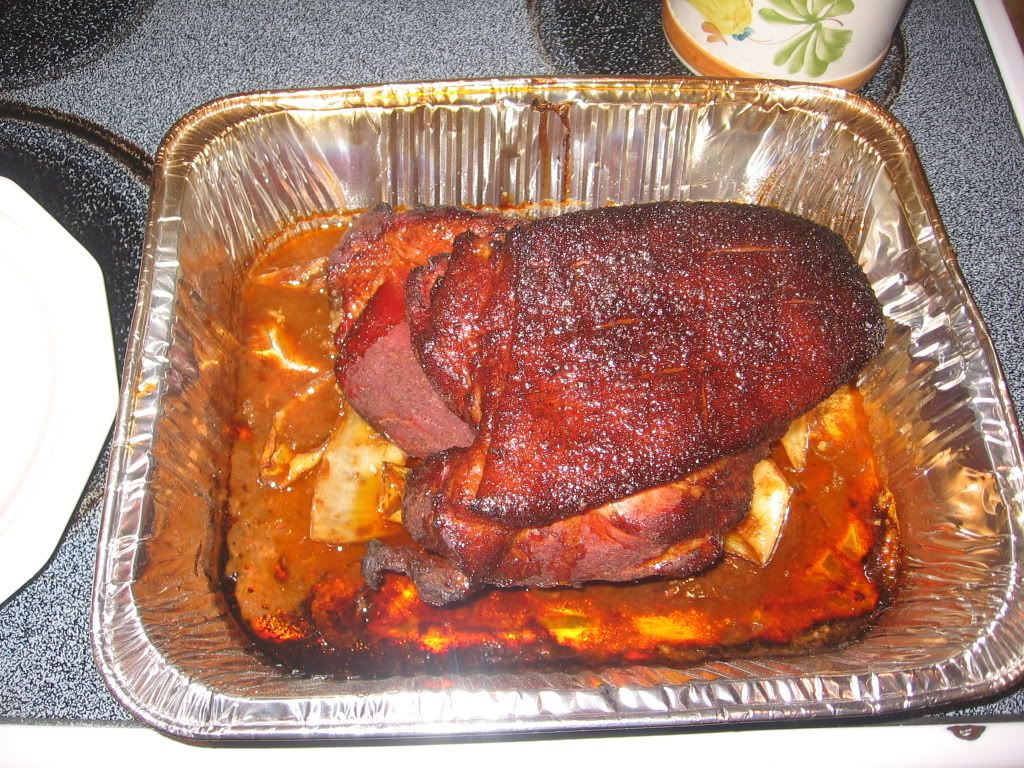 I also took it off the rack at this point and placed the butt directly in the pan on the bed of onions.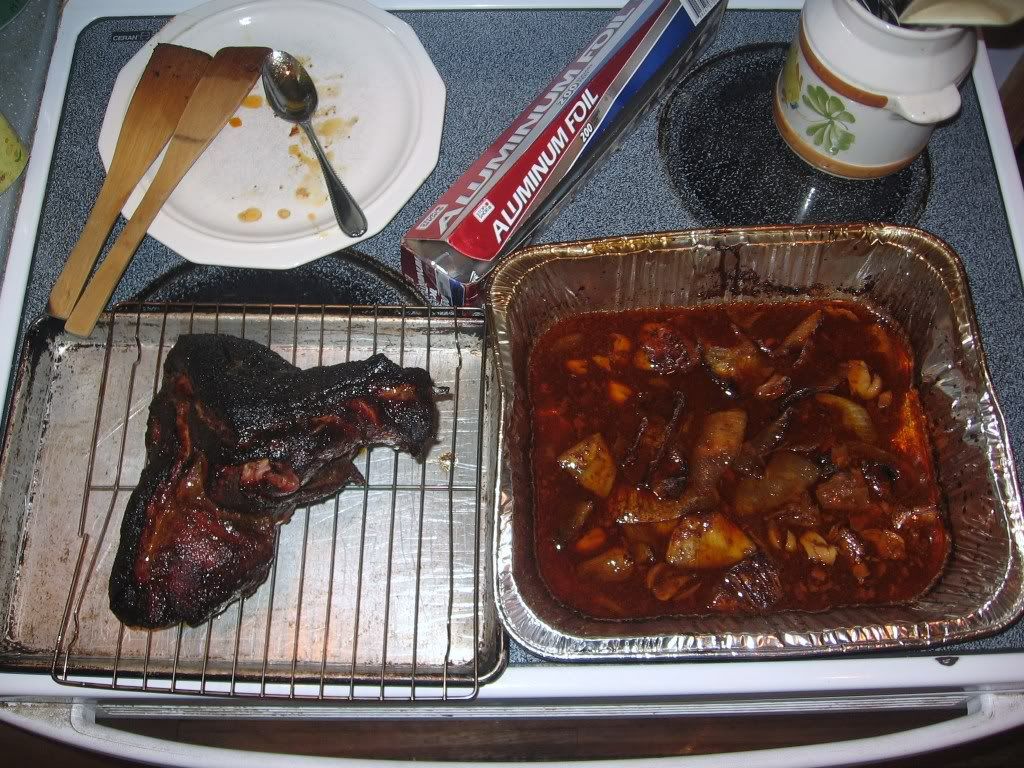 A few hours later and she's done. Took on a weird shape at the end, but it didn't make a difference in flavor.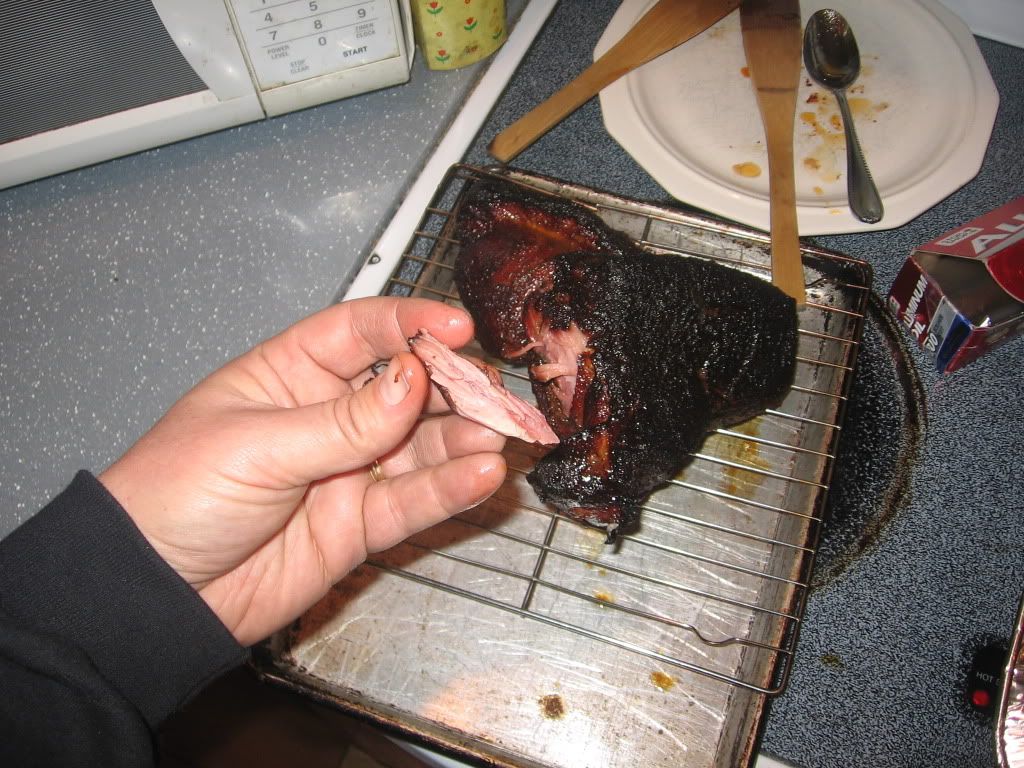 Couldn't resist. Now wrapped in foil, then a towel, then a blanket and in a cooler for an hour.
Next I took the onion, garlic mixture and put in the blender and blended it smooth and strained thru a cheese cloth to get a nice smooth liquid.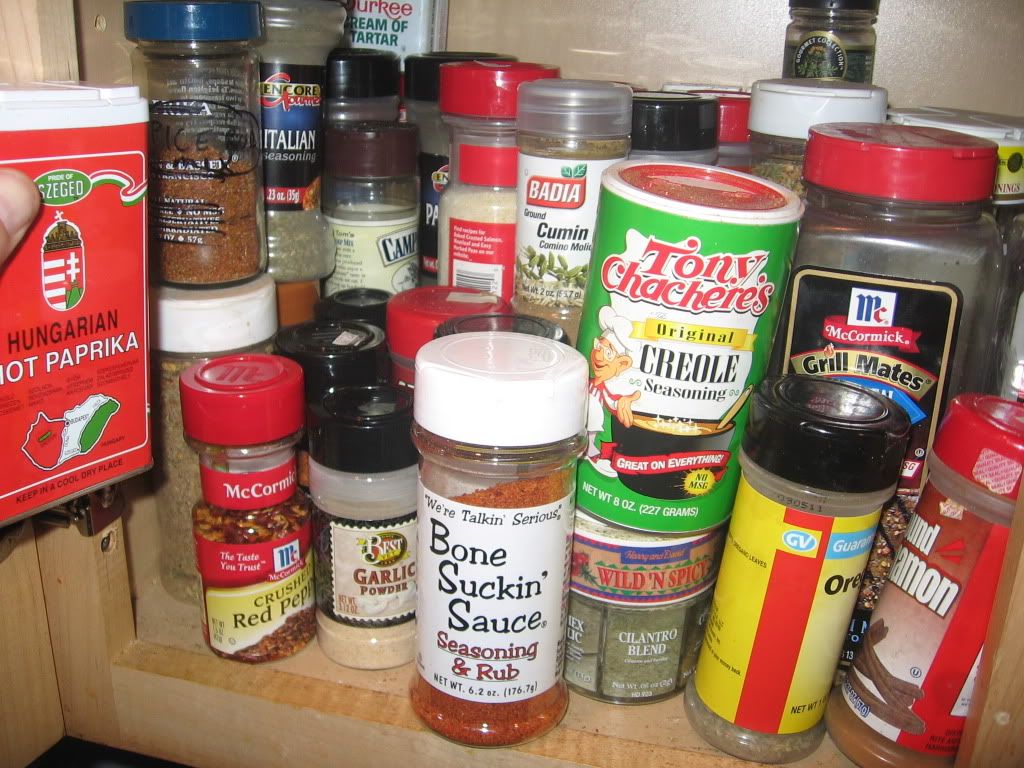 Added a few things from here plus some more coke and brown sugar.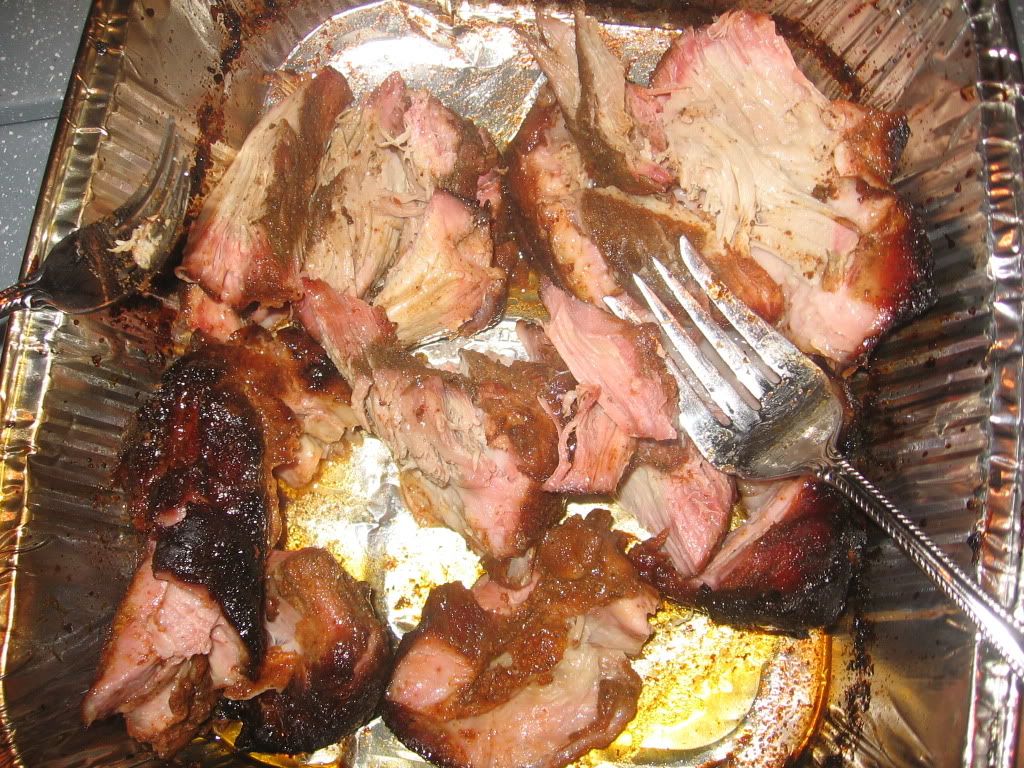 Starting to pull. Looking good so far.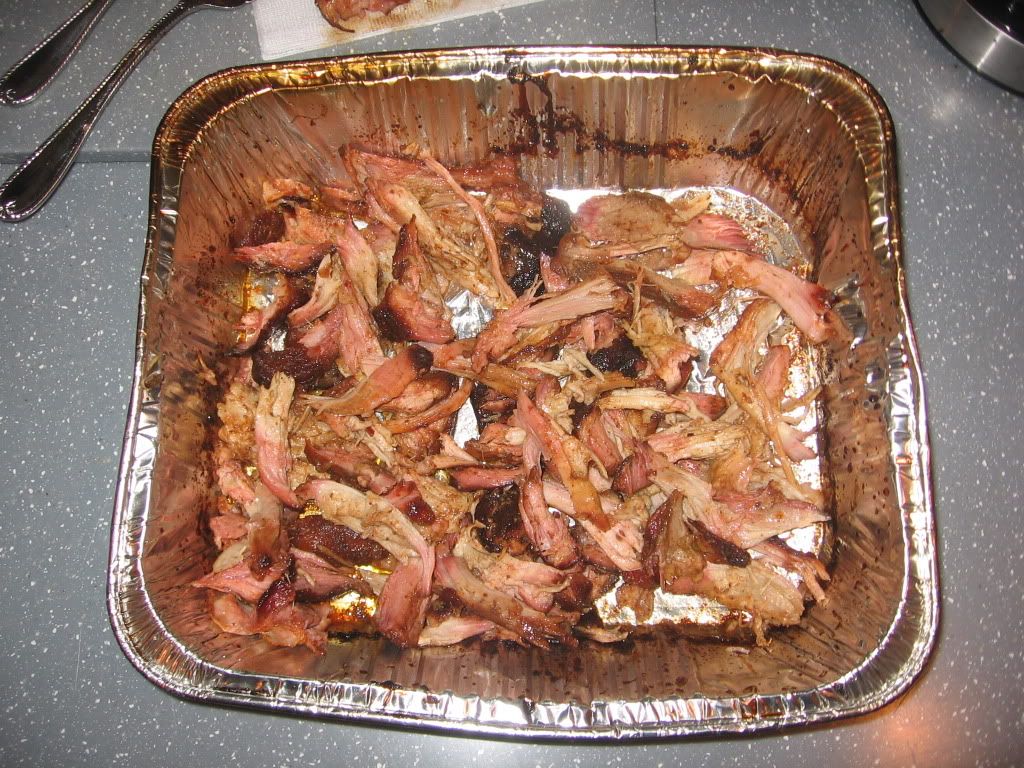 All pulled. Man it was hard not to stand there and eat it all at once. My only regret was there wasn't more.
Thanks for looking and Happy New Year to all