So I never really had a chance to celebrate New Years because I was working all weekend long. I was browsing through the local meat dept and came acorss this at a great price.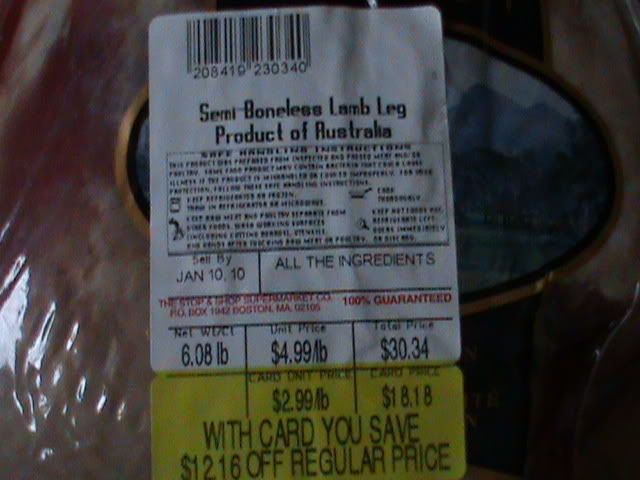 I rubbed it down with EVOO and put some CBB, rosemary, and italian seasonings on it.
Jim gave me the idea to add some lump charcoal to the chip pan. It worked great! I used apple wood in the GOSM.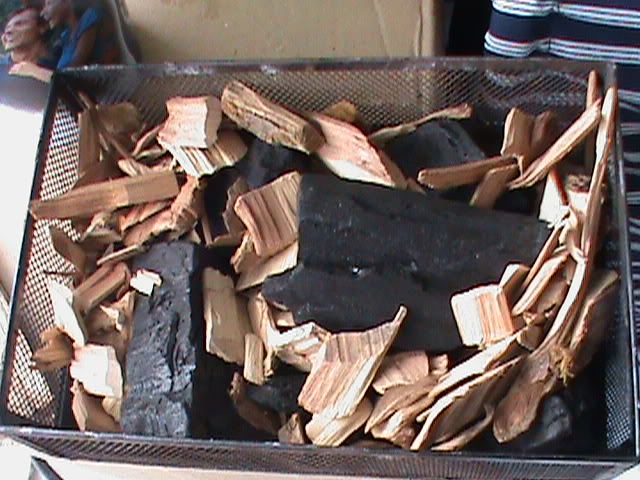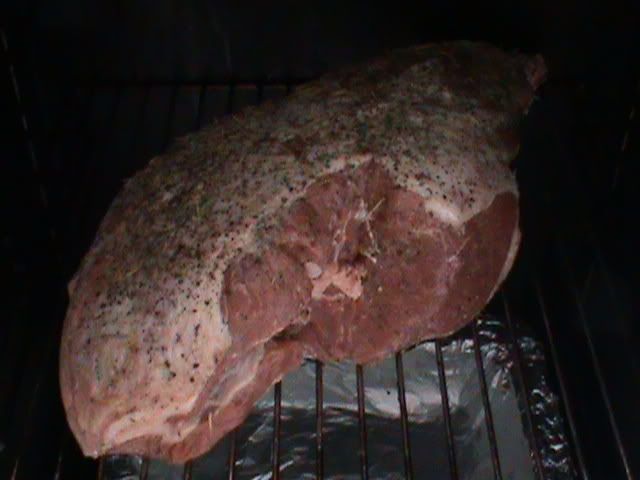 Not too pleasant outside!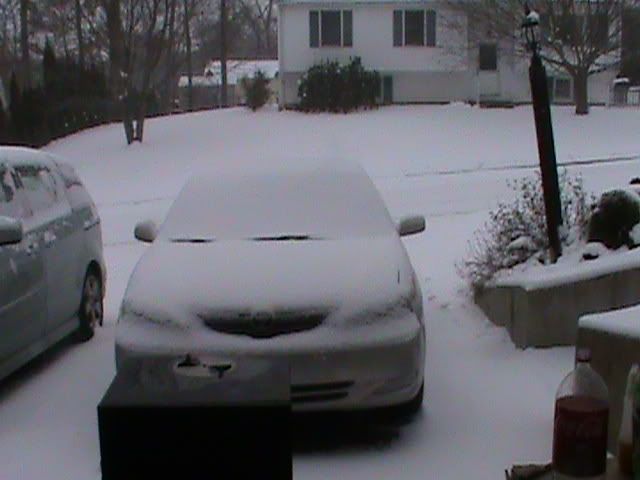 I love it when the wife is in the mood for some ABT's! I also made some of those cherry pepper poppers but this time wrapped them in some brats.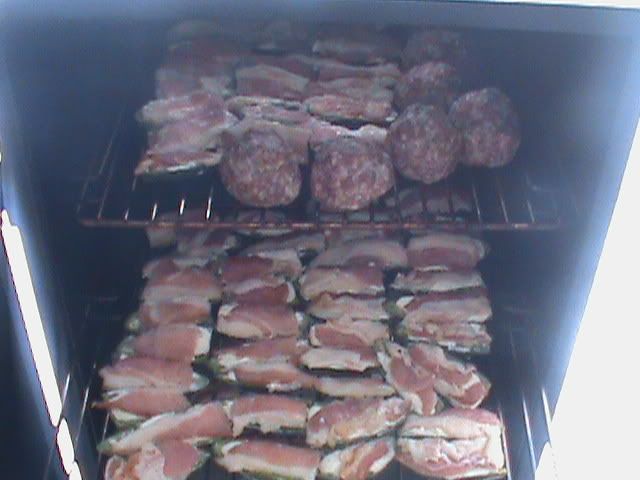 ABT's were perfect!!!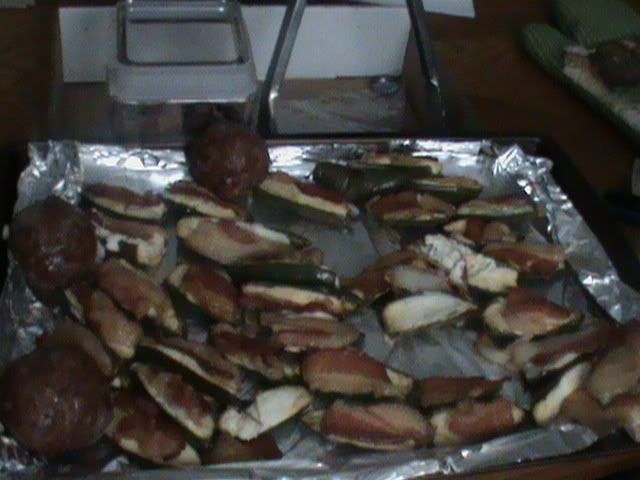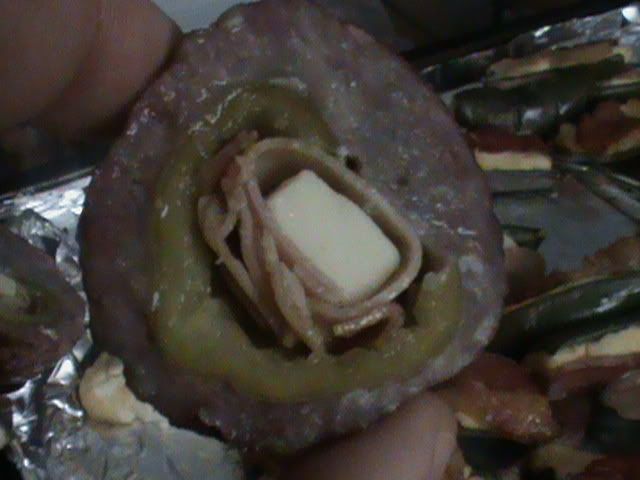 I waited for the temp to come up on the lamb to 150 degrees.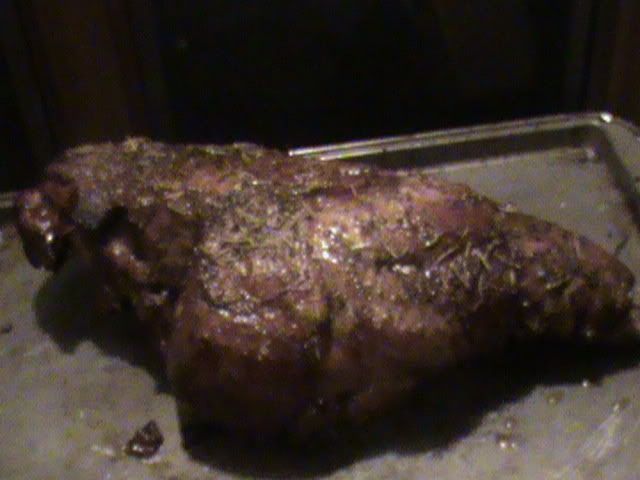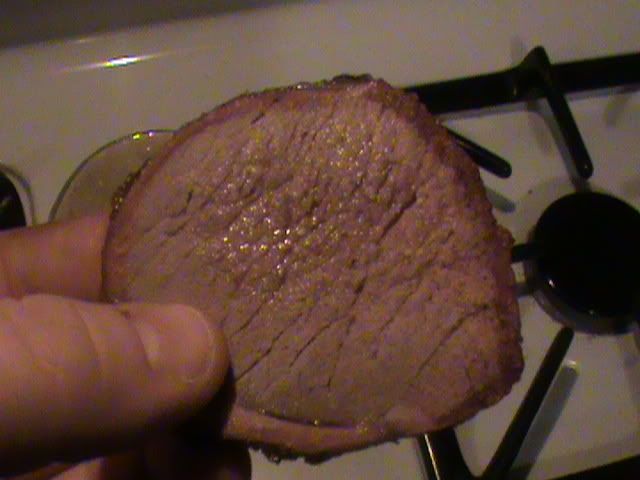 And finally plated...
This was the most tender piece of meat I have made yet...
Thanks for checking it out!