I'm doin Spare Ribs today with the temp at 5 degrees with a wind chill of -9 below.
AND LOVIN IT!!!
WHERE'S MY MEDS?
Here's the q/view:
Not much there. It's only my wife and our 13 yr old. But, this time I could've eaten a whole rack.
It didn't fall off the bone but when you bit in to it, it pulled nicely off the bone. This has got to be the best yet. I did mine with KC rub and hers with a Sweet rub.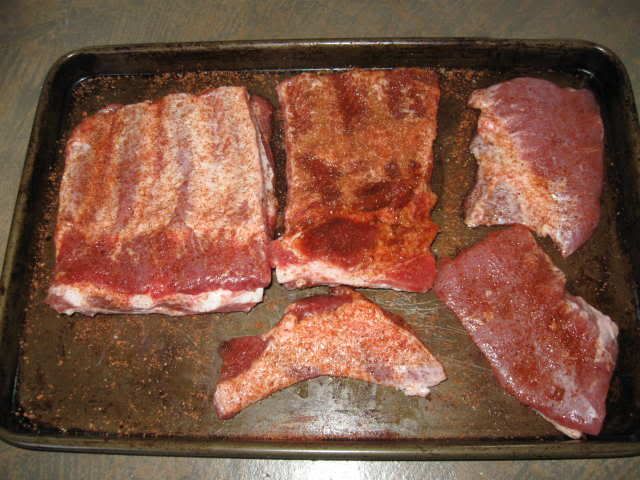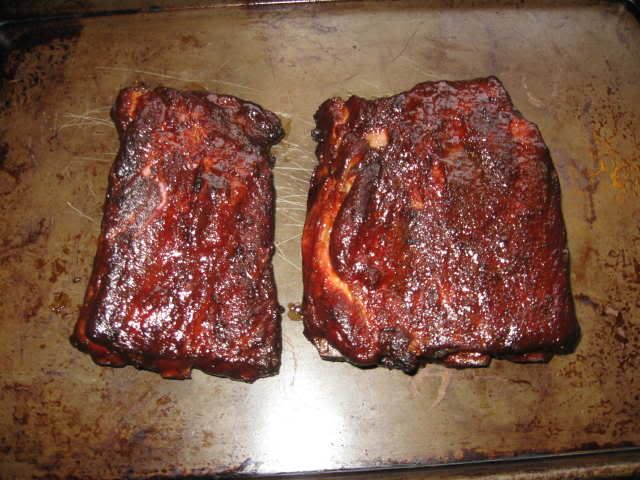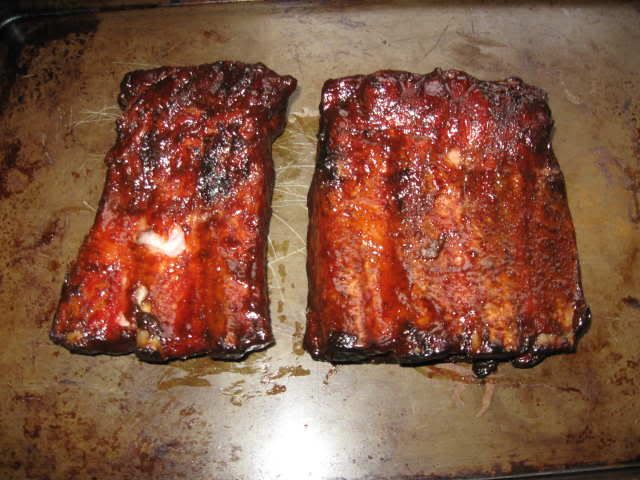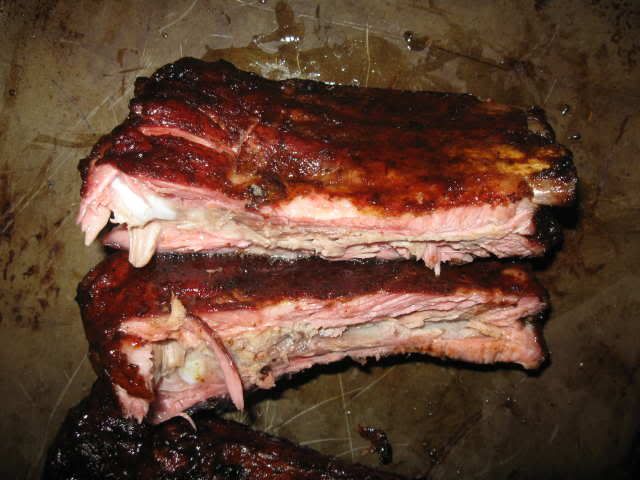 --ray--