I'm not a spare rib smoker but I can change.. Here goes attempt number 2 after my charcoal disaster last time..
Simple mustard and rub on two untrimmed racks..
Got the TBS going....A little heavy but it will calm down in a bit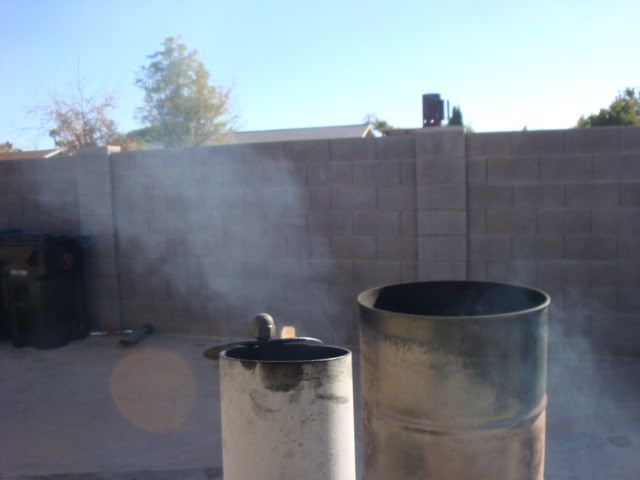 Temp is right down the middle.. Fairly accurate oem thermometer
Not my best thermometer but it's the one I use for grate level temps..
More to follow