I started my second batch of dill jerky this morning. In my first batch, I used vinegar along with fresh dill. The vinegar overpowered the dill flavor, so this time I omitted the vinegar.
Here is my thread from the first batch.
http://www.smokingmeatforums.com/for...ght=dill+jerky
I split this batch into two halves. Below is what I did for each half.

Dill Half 1
fresh dill
paprika
chipotle chili pepper
TQ
Dill Half 2
fresh dill
TQ
After curing in the TQ, i rinsed both halves with cold water to get rid of some of the saltiness. I then re-seasoned with the same ingredients.
Here is a picture as if sits in the smoker.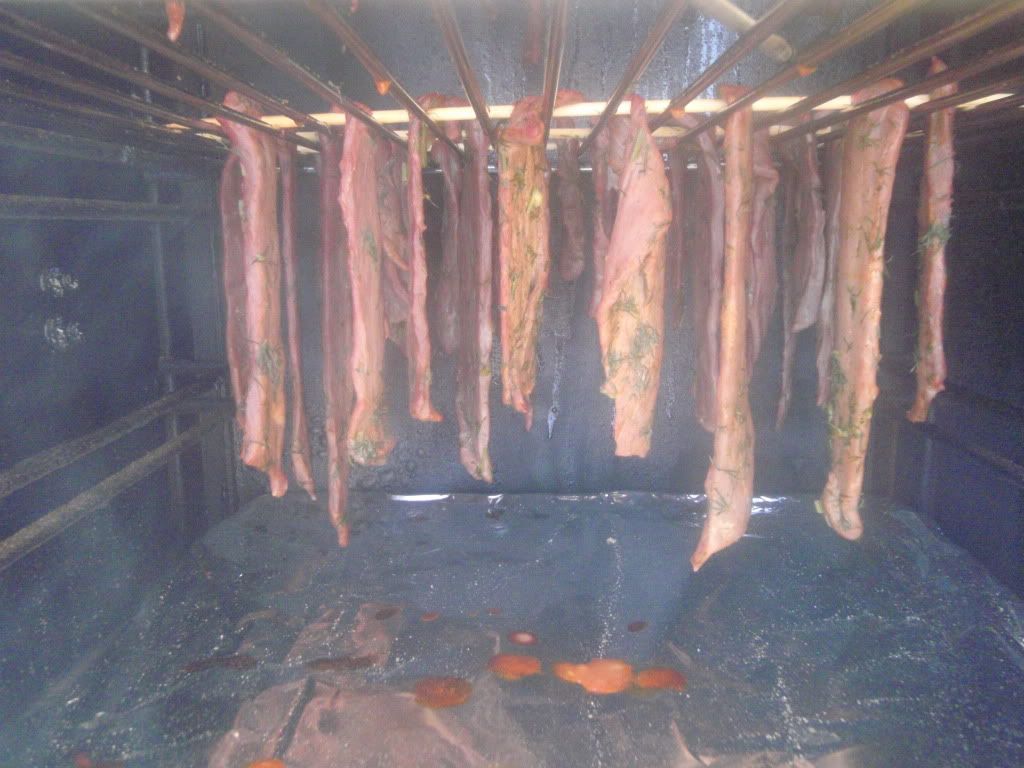 I am also doing a few other flavors of jerky
BBQ
Jeffs's bbq sauce
TQ
Creole/Sassy Bayou/Old Bay
Onion Powder
Garlic Powder
Tony Chachere's Creole Spice
Sassy Bayou
Old Bay spice
Worchestershire Sauce
TQ
Once again I did a cold rinse and then re-seasoned
Here is a picture of the smoker today
Finally, I am doing a sweet jerky today as well. I am running hickory wood in the smoker and didn't think that would go well with this sweet batch, so I threw this in the dehydrator.
Sweet Jerky
Brown Sugar
Cinnamon
Nutmeg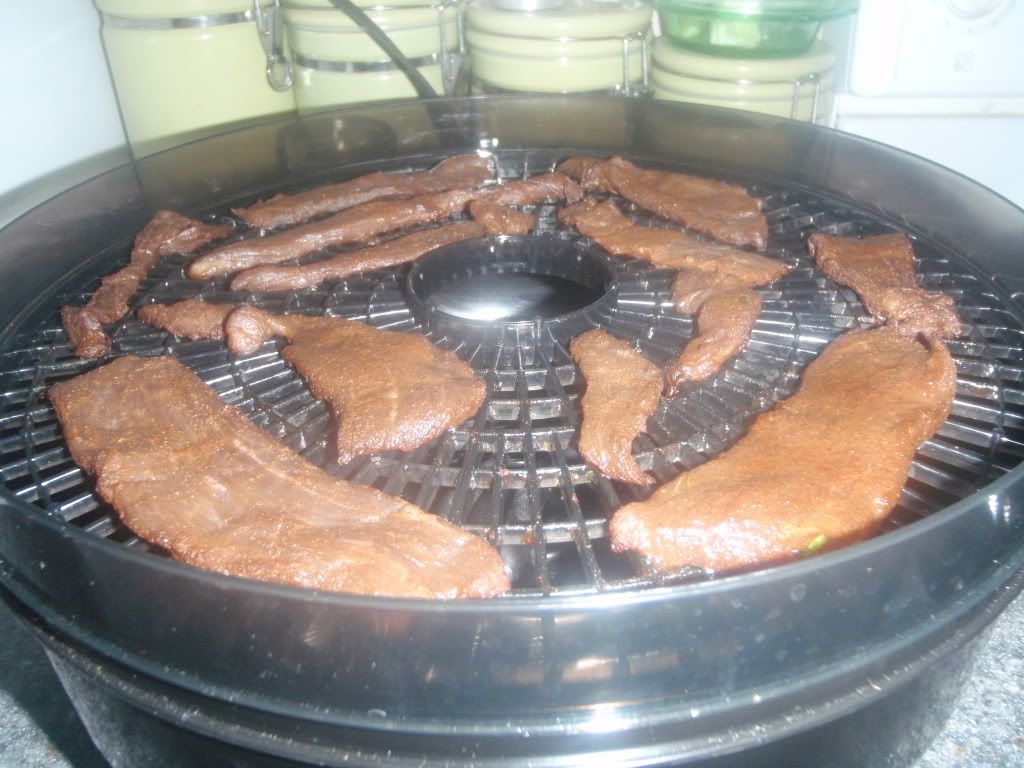 I will post some pictures when I am finished.