Guys and Gals.... After seeing all of the mouth-watering qview of smoked meatloaf that has been posted I just had to do a couple myself. I tweaked Jeff's recipe somewhat and they came out perfectly moist, flavorful and down right spectacular. Got rave reviews from the peanut gallery (family) and a few friends who just happened to stop by. Here is the slightly tweaked recipe:
3 lbs. ground beef
1 small yellow onion diced
3/4 green pepper diced
6 cloves garlic minced
1 sleeve of saltine crackers crushed
3 eggs lightly beaten
1 1/4 C. ketchup
4 T Worcestershire sauce
1/4 C. milk
salt & pepper to taste
Meatloaf Glaze: Ketchup & brown sugar mixture. NOTE: make a little extra so that you have some to dip the cooked meatloaf in at the dinner table.
Ready to put into the GOSM
After 4 hours, ready to put the Glaze on: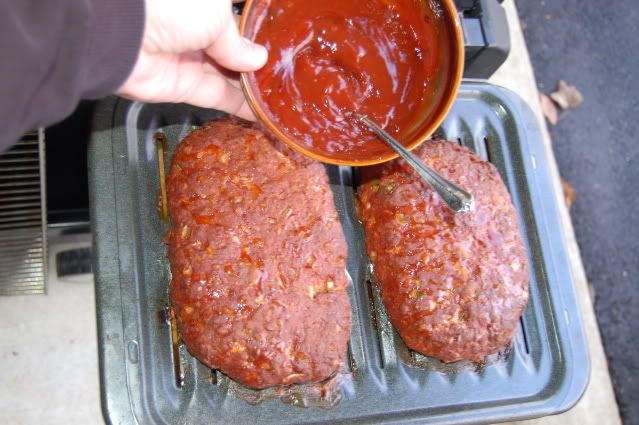 Finished product: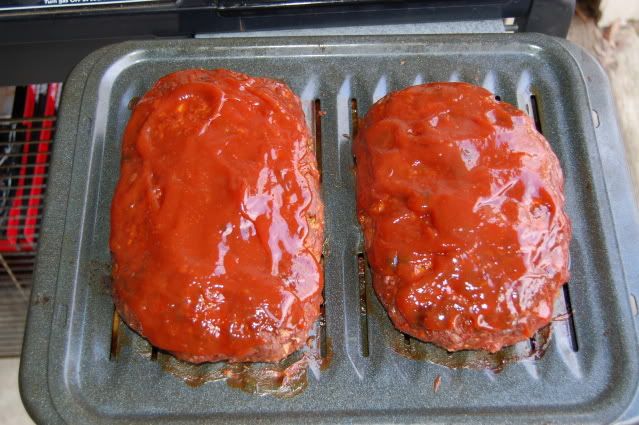 Lets eat: