This is my first Qview so here goes.
My sons second birthday party is tomorrow and we are hosting a bunch of outlaws, oops, I mean inlaws that will need something to eat. Therefore, Im smoking a 17# Brisket and a 9# Shoulder to have leftovers tomorrow for the party.
I started off with a cheap brisket from Walmart, $1.89/lb. My normal meat store doesnt have whole briskets so Walmart actually came in handy. I slathered it with mustard and added my secret rub. Its only secrect because i made it up and dont remember what went into it, but it did taste damn good.
Here it is before the wrap and rest overnight.
Next the shoulder was injected with Capt'n, Pinneapple, Worchester and rubed before its wrap and rest overnight.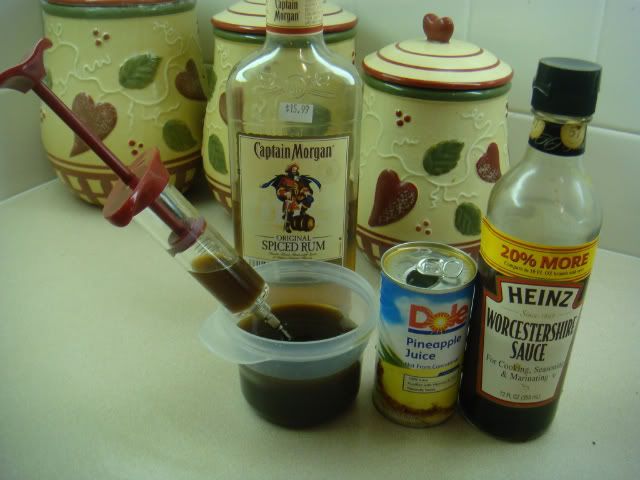 I had planned to get up at 5 and have the smoker ready by 630 but that fell through due to the wife making me drink last night. So instead, the smoker was at temp with the smell of Pecan billowing out the top around 930.
Here they are just starting out on thier journey.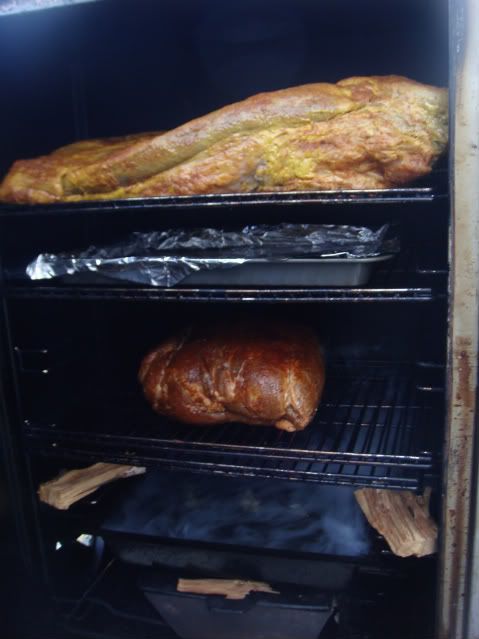 3 Hours in, adding a chunk of apple now, i only had 1 chunk of Pecan and some water. The temp has been between 230 and 245 so far
Hopefully there will be more to come, cracking my first beer now.
Cheers!