So Uberhack came up with the idea for Italian ABTs, using ricotta cheese and proscuitto instead of cream cheese and bacon. I also used yellow chili's instead of jalepenos, tried to find Anaheim peppers to remove all heat, but the store didn't have them. They turned out great, I think if i did them again i would use mozerella or cream cheese again instead of ricotta. Thanks for the inspiration though bud!
My sister helping with the stuffin' and wrappin'
All wrapped up
On the Traeger!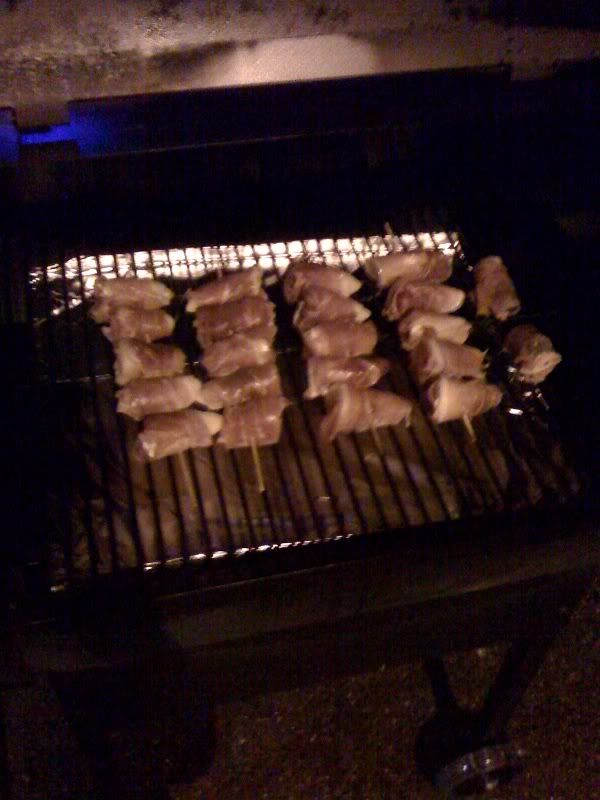 After a couple hours, dig in!
Mmmmm MMMMMMMM!!! So good, and Happy New Year to all!!!!!