6 degrees with a below zero windchill today when I got the butt on @ 7:20. No problem, I got a WSM, temps holding steady.
Injected and rubbed down the butt last night. Wrapped in pastic over night I reapplied the rub this am.
Trimmed/injected Butt: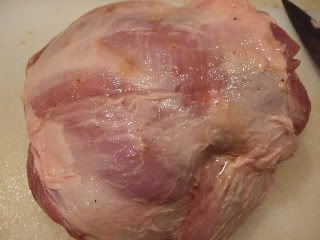 Rubbed:
Charcoal Starter & WSM: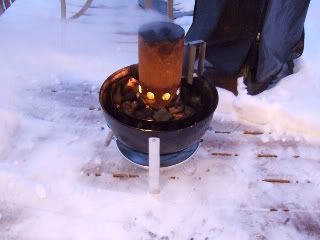 Butt w/ reapplied rub: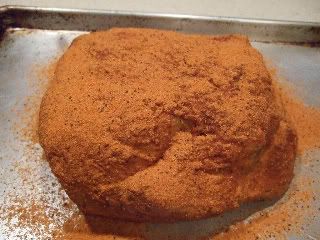 q-view: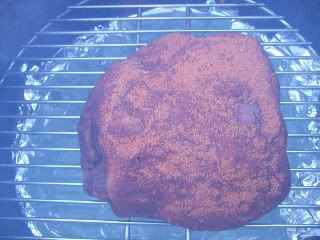 Rubbed 2 slabs of BB w/ 2 different rubs to do a comparison:
q-view II:
Ribs for lunch, butt for dinner, also making some slaw from scratch pretty soon, also some top secret ABT's for this months SMF throwdown..
thanks for looking