Well tomorrow is the annual family get together and my cousin said to me last summer smoked pulled pork sucked.....So I just had to prove her wrong. I asked her if she new what wood they smoked with and she said mesquite, I told her no wonder she said it sucked...lol
So here we go. To start off with it's like -8 degrees below 0. Then add to that, after over 3 years of heavy use my Traeger digital control/probe decides to play games with me. I'm thinkin I don't need this now, not when I gotta do good!!!! So I messed with it and put a remote probe in the smoker to watch temps and got it to hover at 240/250, that will work.
So now I'm ready to put on the butts.
I rubbed the butts with Evoo and then used Traegers sweet rub. Maple wood and when I foiled I used straight apple juice.
Ready to go...Yep, that's snow..lol
Here they are into the smoker and lookin good...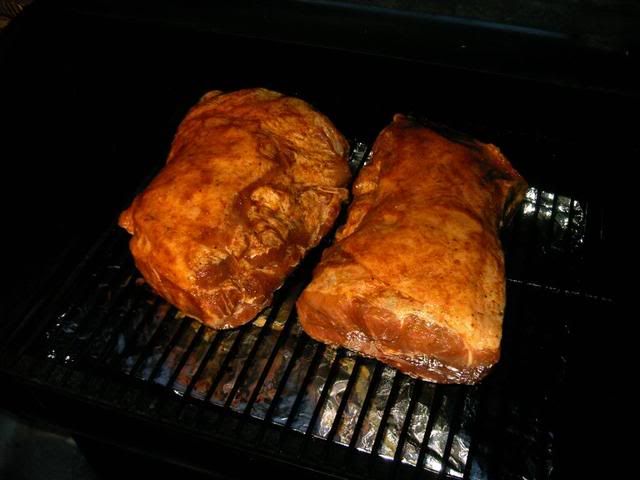 Closed and ready to go, I wish the snow would go!!!!
About 3 hours into the smoke I figured I'd probe them. Glad I did, internal temps were at 160 and 158....Gettin close to foil already and they are lookin good and smellin great.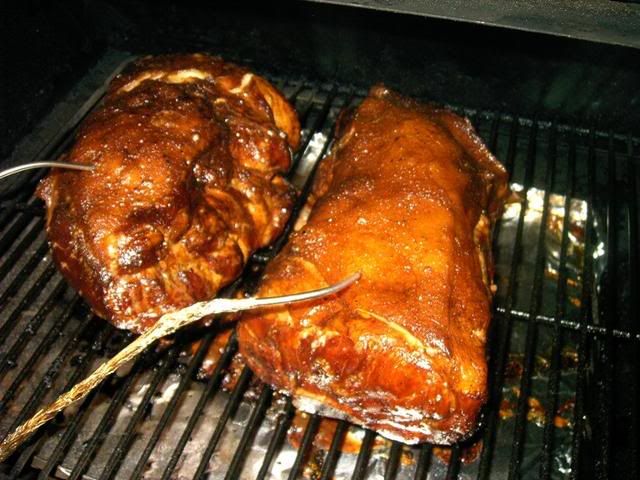 Here they are ready to be foiled and brought up to 205 degrees for pullin.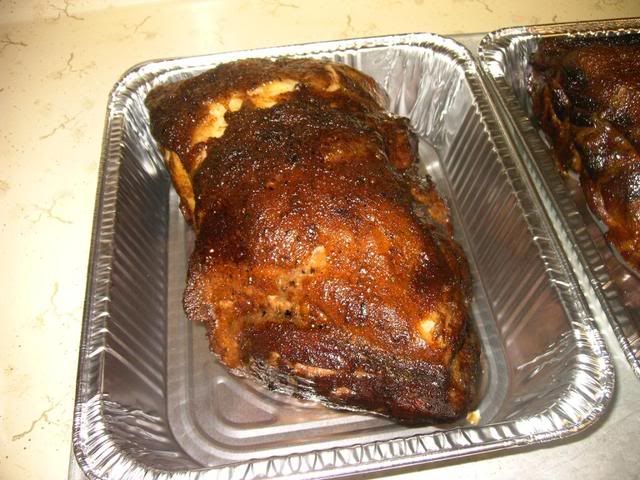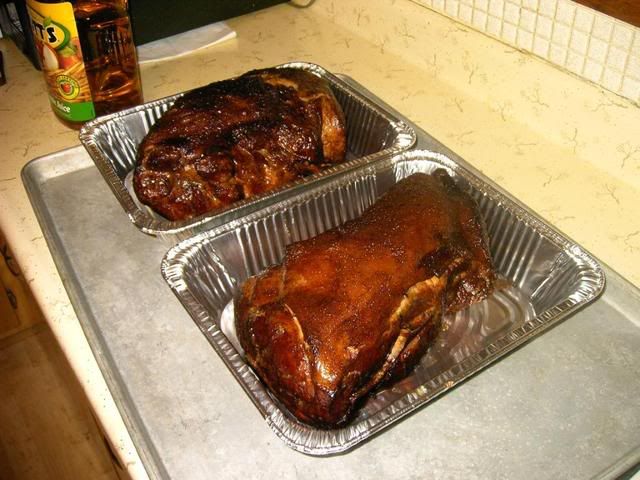 These were 15 pounds total, some really nice butts. I'll pull them in the mornin before I leave and try to get some pics if I have time....
Thanks for lookin...