Well I threw on 26 chicken legs today to go along with my meatloaf. I made a brine with water and my dads trick of adding enough water to float a raw egg. I also added onion powder, garlic powder, brown sugar, pepper, cheyenne pepper, red pepper flakes and cumin. I mixed this all up and marinated the legs for around 20 hours. I put them on the smoker at 180 to 200 for around 5 hours.
The brine ready for the legs.
Legs pulled from the brine waiting to go on the somker. Man do they smell good.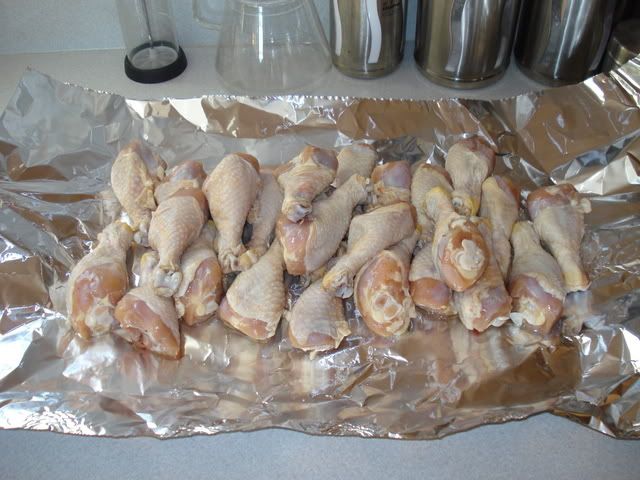 Just going onto the smoker.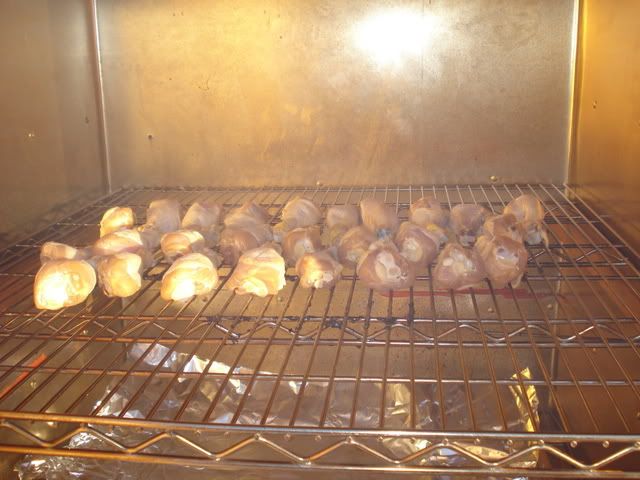 The load of legs and meatloaf.
Legs just pulled and cooling off.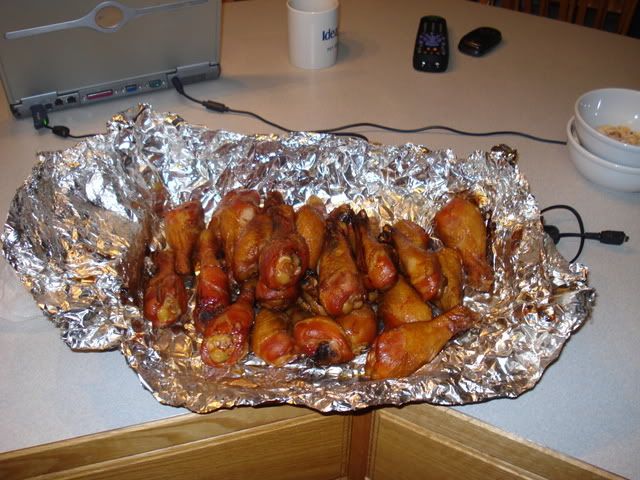 Close up of the legs before they head to the fridge.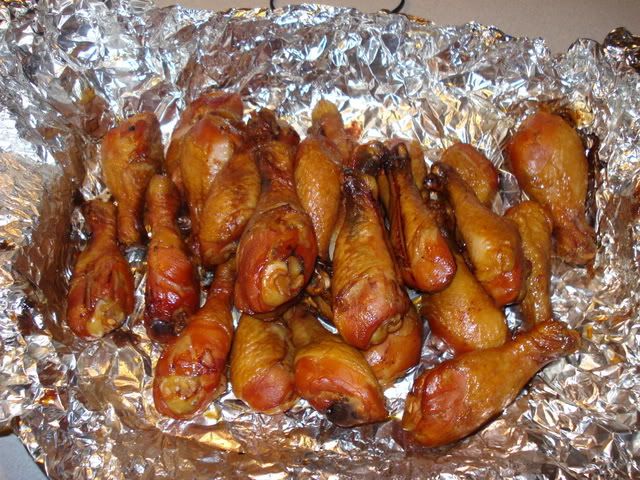 I can't wait to dig into one of these tomorrow and see how they taste.