Well I was finally able to smoke my first meatloaf. I loved it and I also think my in-laws loved it as well. My wife (who doesn't like meatloaf) said it was ok to good. I guess I will take that as a compliment. I started with two lbs of venison burger, two eggs, oat meal, pepper, salt, garlic powder, onion, Wasabi sandwich pal and a touch of A1 sauce. I put it on tinfoil and threw it in the smoker at 180 to 200 degrees because that is what my chicken legs were at. I smoked them for two hours and then I put them in the oven to finish them because the inlaws where coming over and I needed to get the meat done. I will be making this for sure in the future!!!!!!!!!!!!!!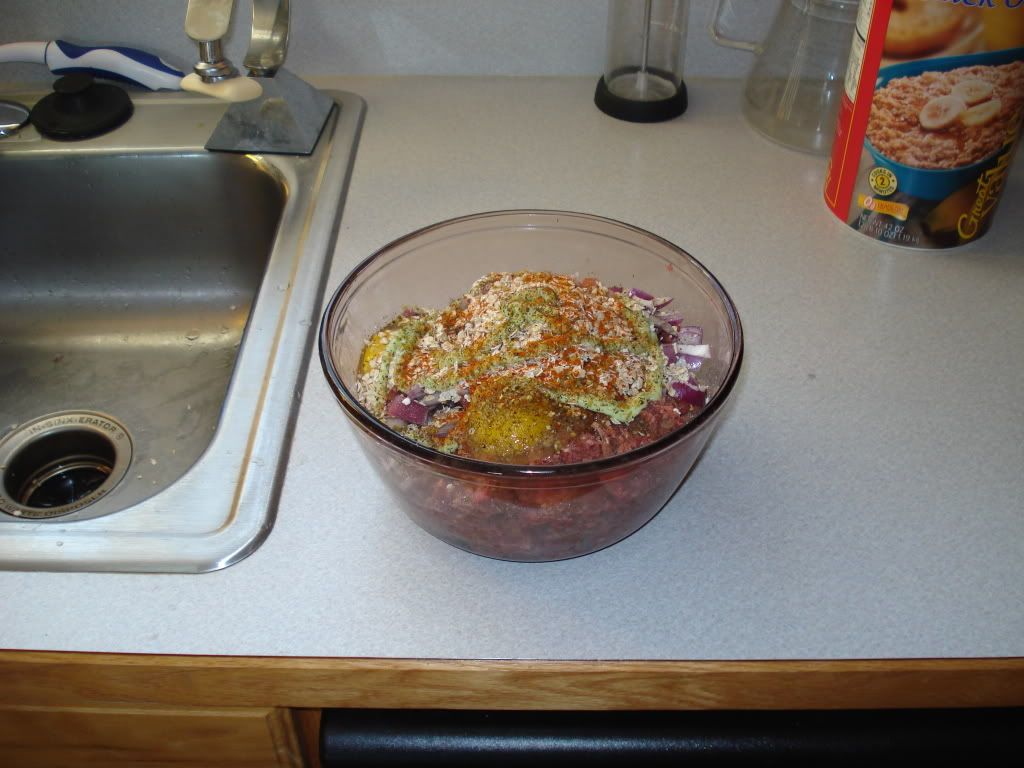 Close up of the loaf
All rolled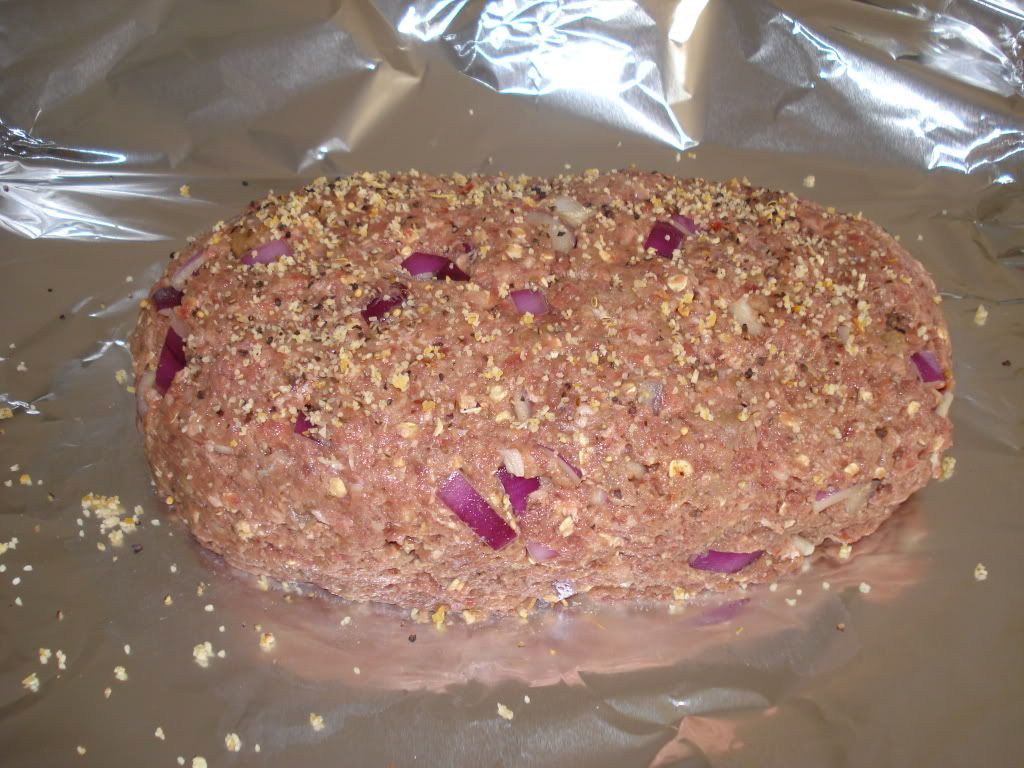 On the smoker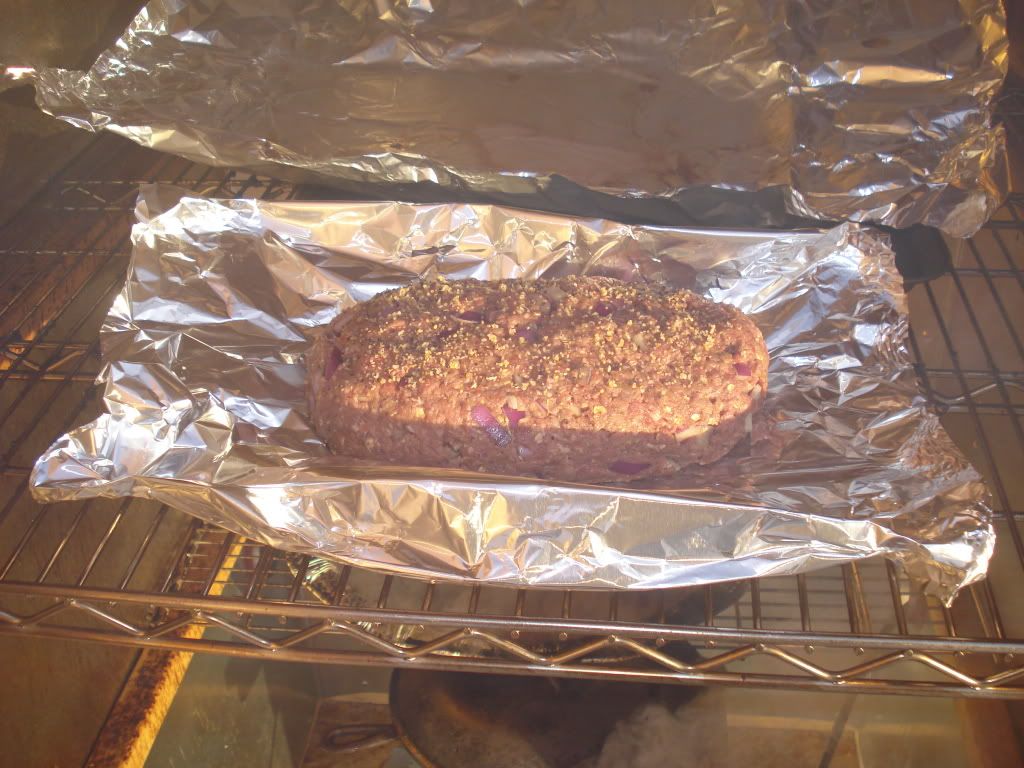 Meatloaf and Chicken legs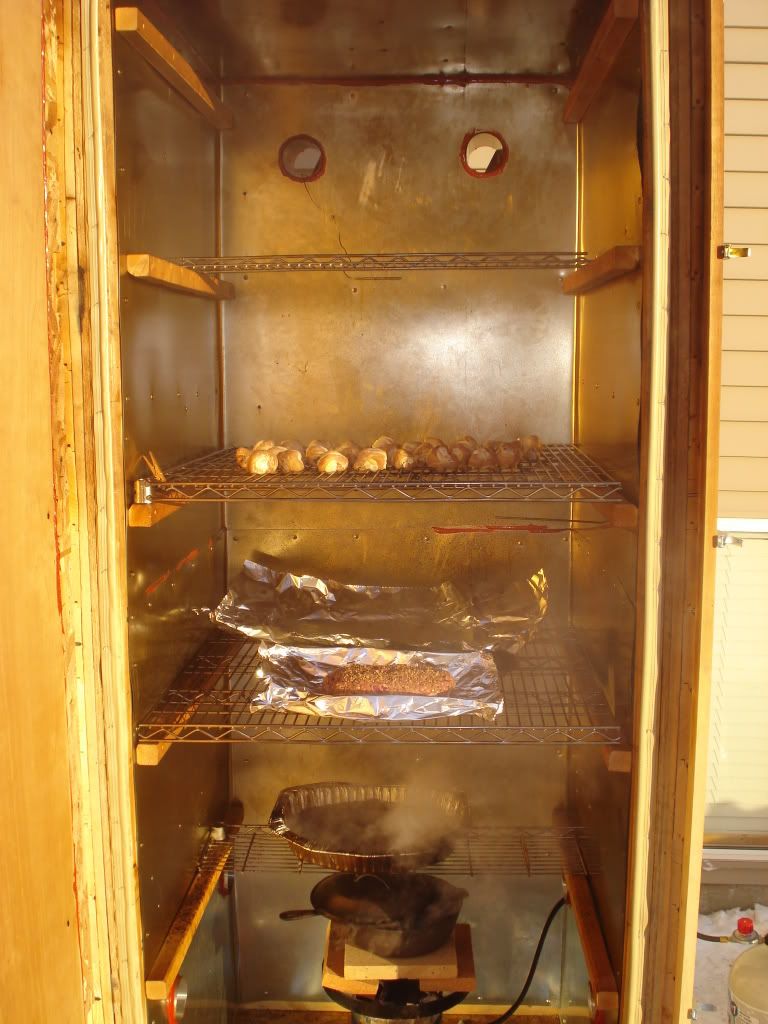 Just pulled from the oven ready to eat.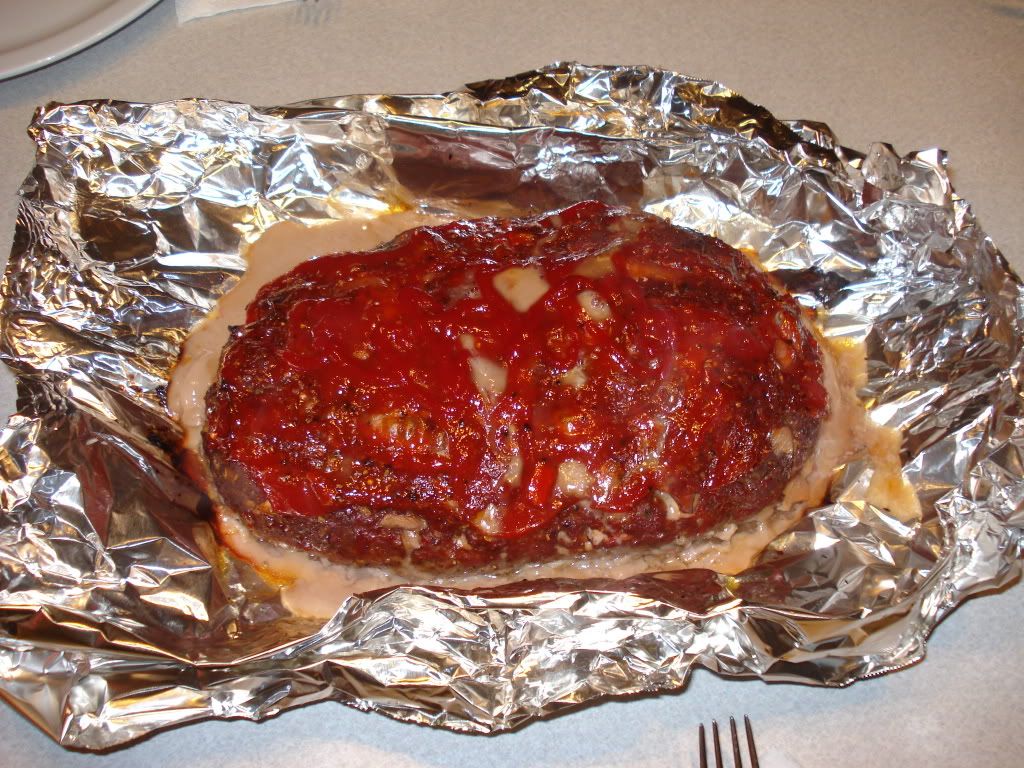 Just pulled from the smoker and into the oven to get done quicker for the company. Sorry for this one being out of order.